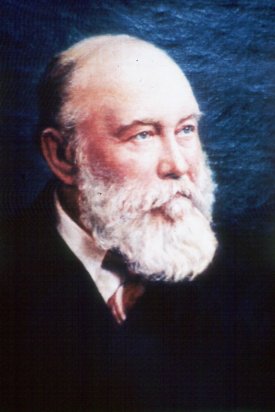 William Thomas Sugg 1832 - 1907
Welcome to my Web site!
Hello, my name is William Thomas Sugg and I was born on 17th October 1832. I died on 28th February 1907 more than 100 years ago and I have entrusted my great grandson, Christopher, with telling you something about my life… This is Christopher demonstrating various gas lighting burners at the Royal Institution in 2005 —- plus ca change, plus c'est la meme chose —–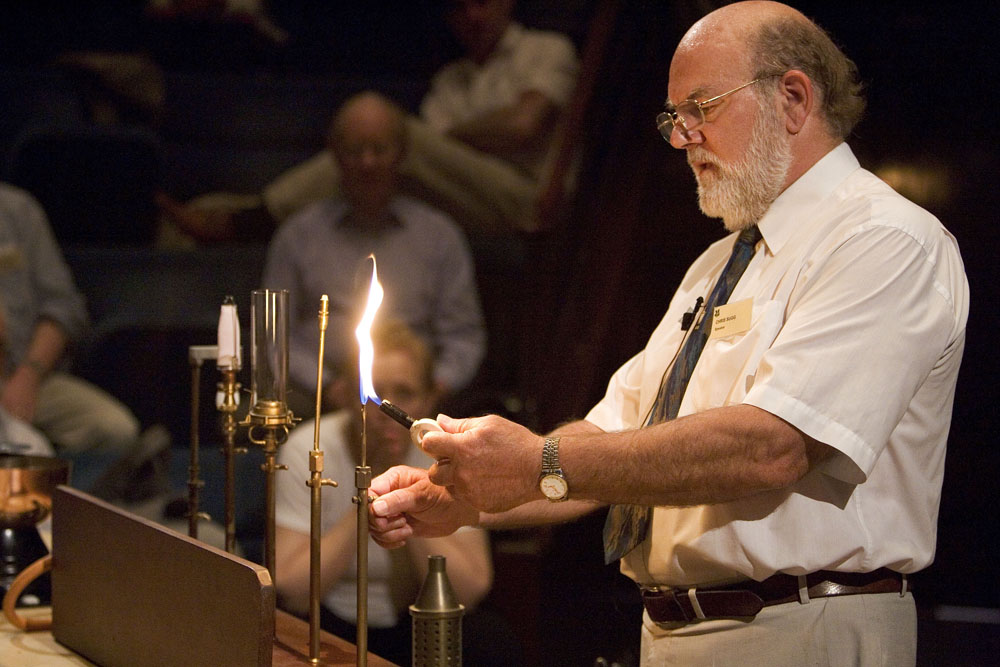 (This History section has now been split into a number of sub sections to make it easier to comprehend.) CS
Section 1. Family History, the earliest connection with gas and the point at which WTS took over on the death of his Father.
Section 2. The growth of the business under the leadership of William Thomas Sugg as sole trader during the Victorian era.
Section 3. The formation of the Limited Company and its growth up to the death of WTS in 1907.
Section 4. 20th Century growth of the Company, two world wars and finally the takeover.