A Back Lamp is the general name given to a range of wall mounted fixtures – some closely related to street lamps and others designed specifically for direct wall mounting as opposed to using some form of bracket. This method of mounting directly to the wall provides a more compact means of lighting for applications such as passage ways, entrance ways and even providing name or number information as required. Corridor lamps are another type of Back Lamp which can often also be utilised indoors.
Whilst several Back Lamps were produced in the early days with open flame burners, later models can be seen as variations on street lamps and there is even a version of the important Rochester street lamp which is based on a 1 lt body with small diameter reflector mounted on a stubby support directly out of the body. This was given the name Holyhead and is shown in the catalogue illustrations below. I have included it in this section for its application, rather than it being commonly known as a Back Lamp and referred to it in both sections.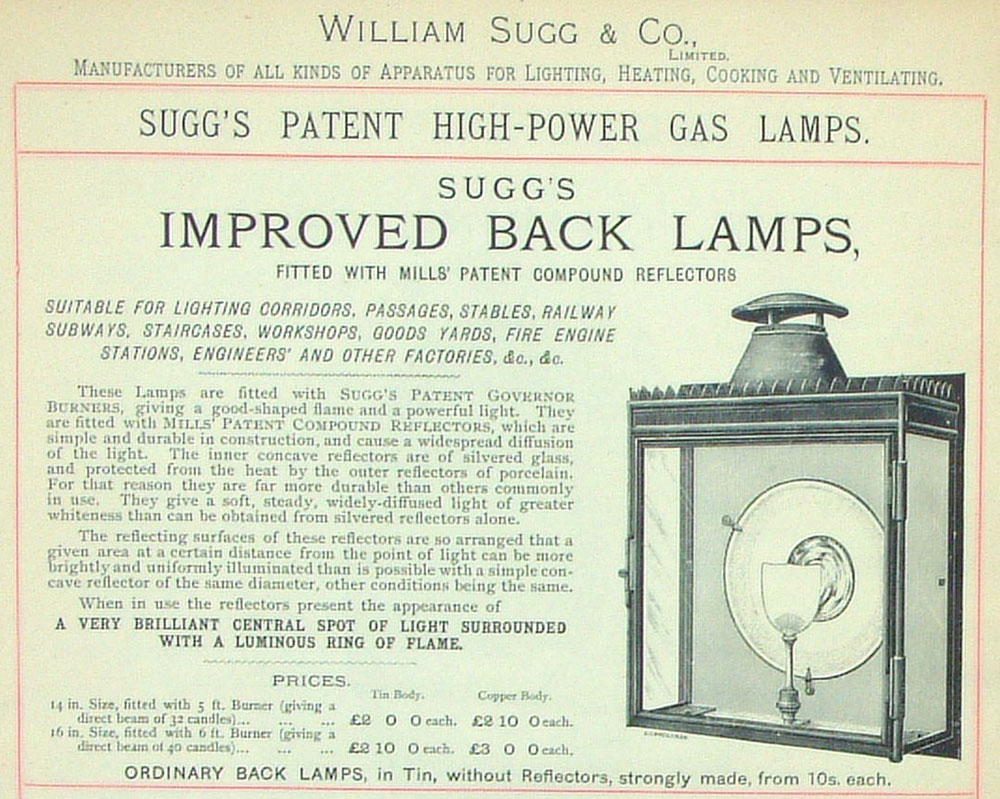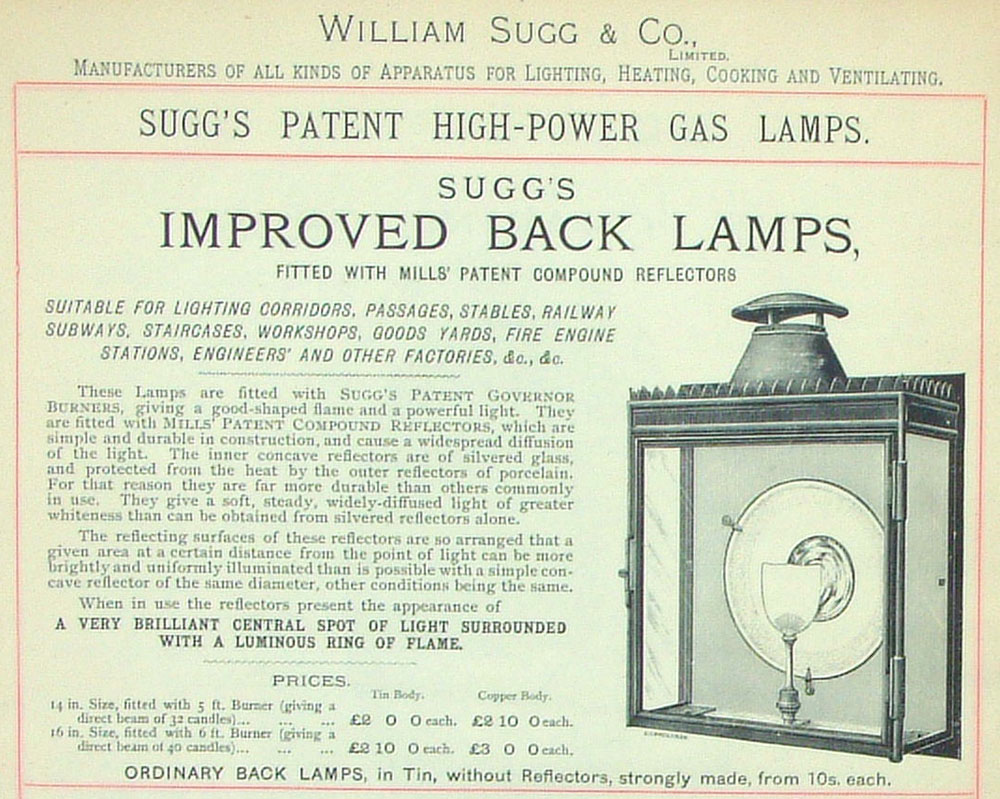 This illustration is from an 1895 catalogue and shows the early open flame burner on a standard governor burner. The flame is positioned in front of what the literature calls a Mills Patent Compound Reflector which you can read about easily by enlarging the illustration.
The 1927 List 12 carries the following Back Lamp pages.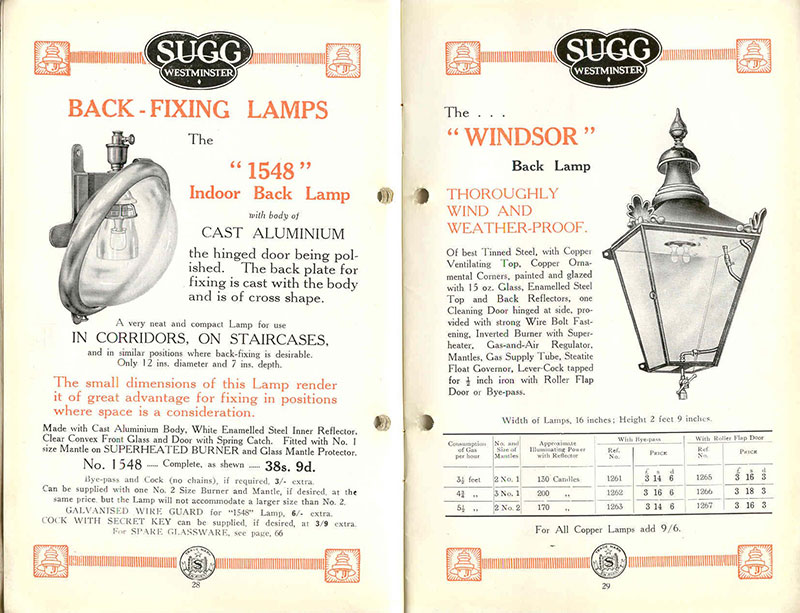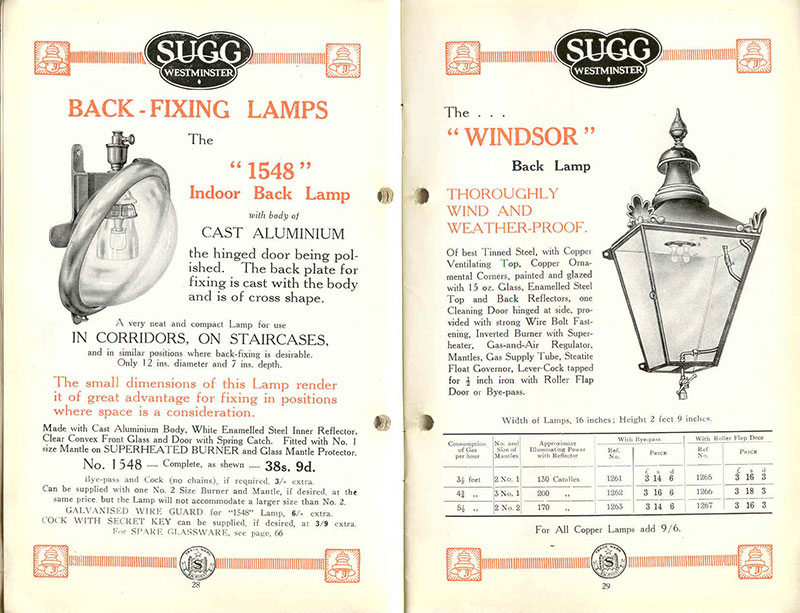 The 1548 Back lamp must have been unusual in being constructed as an aluminium casting whilst so many of the lamps were still being fabricated from copper.
On page 27 above we also see the Windsor Back Lamp which of course is a variant on the normal Windsor lamp. In order to achieve a back mounting, the normal tapered shape has to be altered so that one side is not tapered at all. This is still a 16″ lamp – the width at the widest point – as the most popular of the conventional Windsor lamps. These lamps also had the larger 'oak leaf' corner decoration as used on suspended models.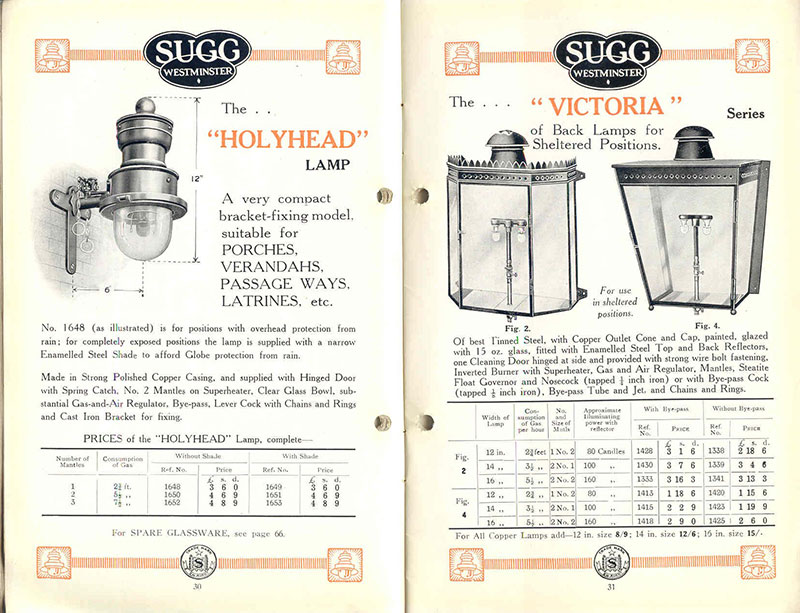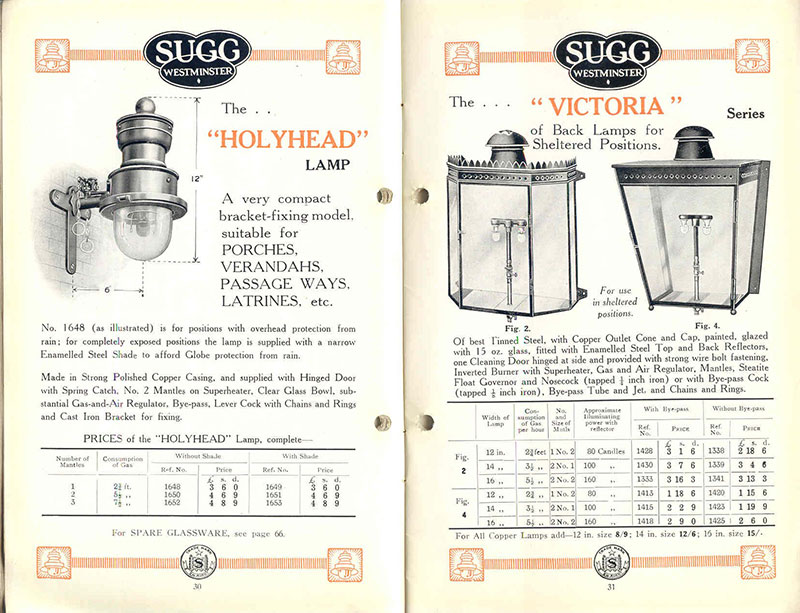 Pages 30 and 31 show the Holyhead mentioned in the general comments at the beginning and two much earlier design lamps in the 'Victoria' series both of which inspired versions made much later at Sugg Lighting. Page 32 below is another version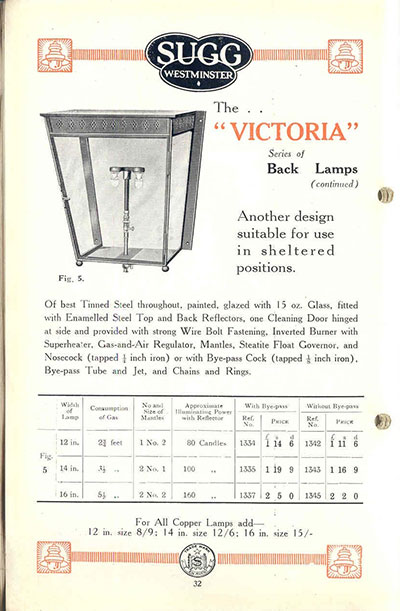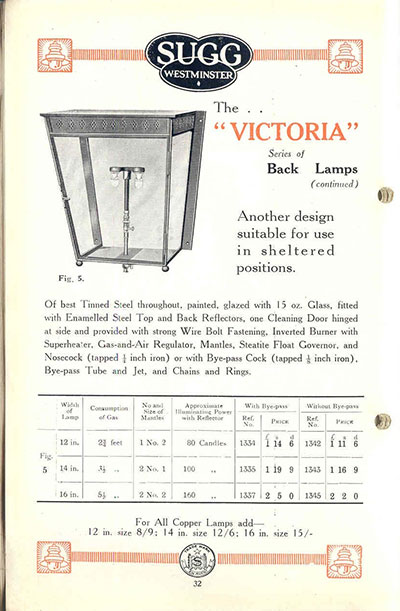 The 1931 List 11 carries the following Back Lamp advertising.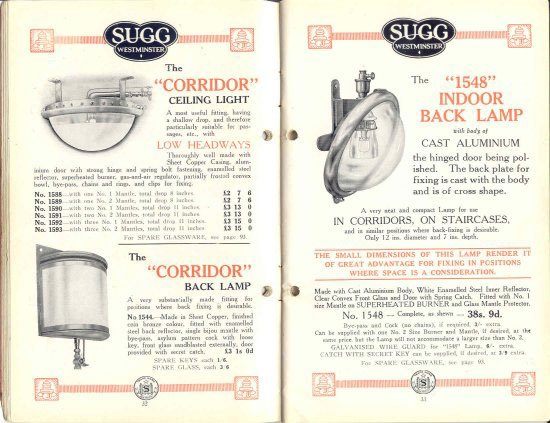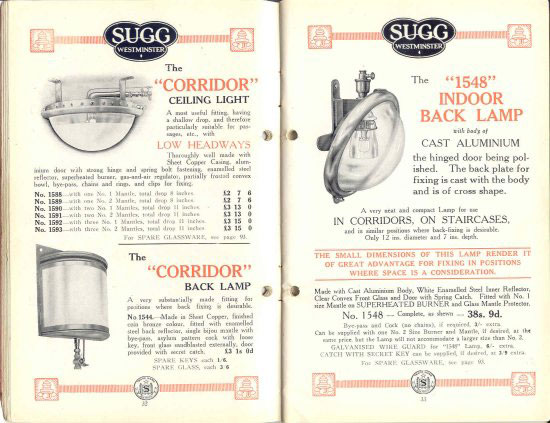 Almost certainly one of the last back lamp models produced by the Company, the Corridor Back Lamp is nicely shown in the picture below of the front entrance to the house of Bob Pawsey, an enthusiastic gasman who managed to find a pair which he refurbished. The most difficult part to obtain is the glass which was offered originally obscured. Bob has a section in Collectors & Specialists.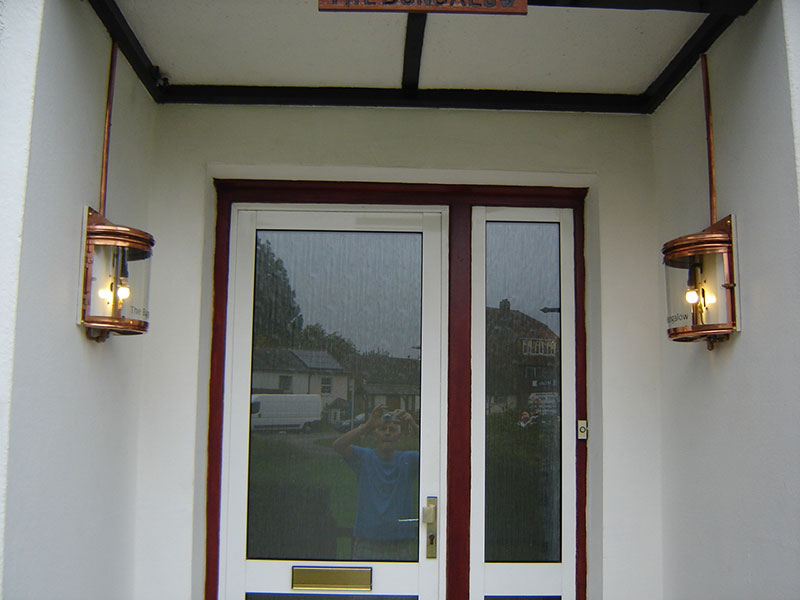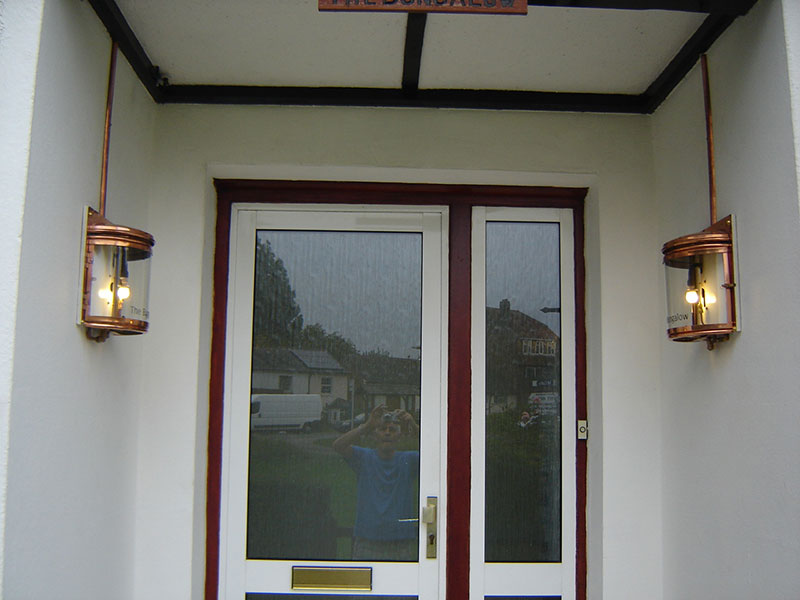 I received an enquiry about the 1548 backlamp which arrived with a number of useful photos that the enquirer, Lisa-Marie Morgan, was happy for me to share.