It is clear in 2021 that this section is not being used as I had hoped but probably because it is not easily accessible being buried amongst the large amount of information that is on the site. I have, personally, a large collection of Sugg gas items from complete lamps such as original Rochesters & Littletons in many sizes to component parts for interior gas lamps from the days of Sugg Lighting before the sale and my retirement in 2005. All of this has to go before I leave someone else with the problem!
To give you some idea of the range of items, I intend to add photos here. I have left the remains of this section below these pictures but if you find anything of interest please email me first at ch***@wi****************.uk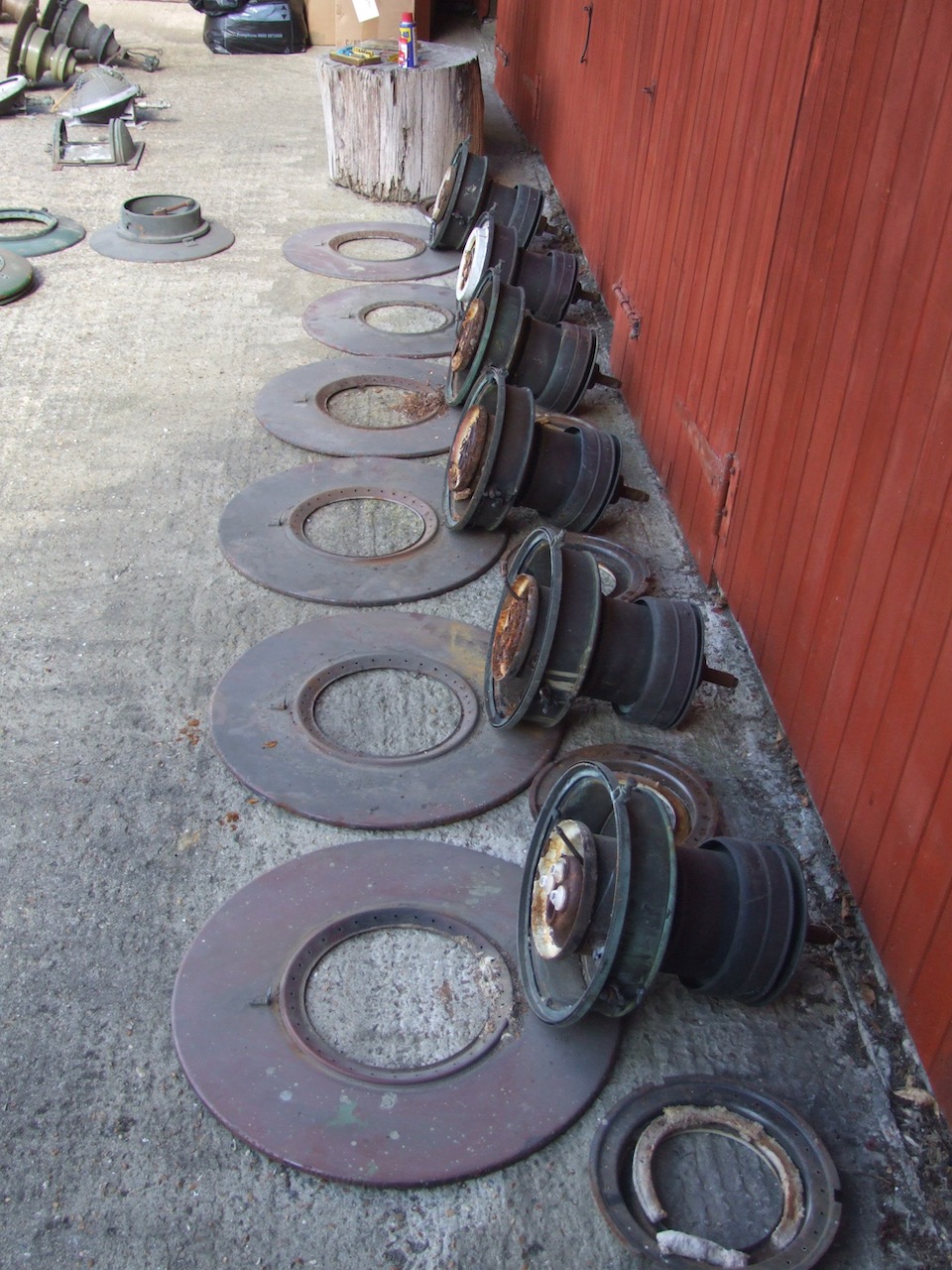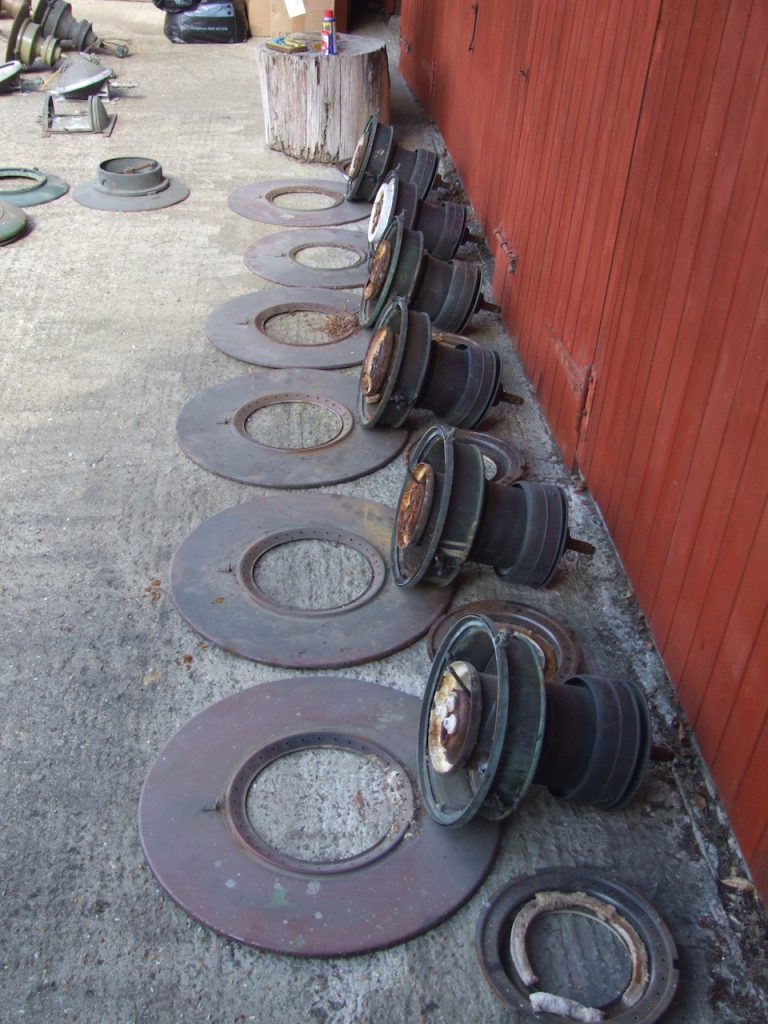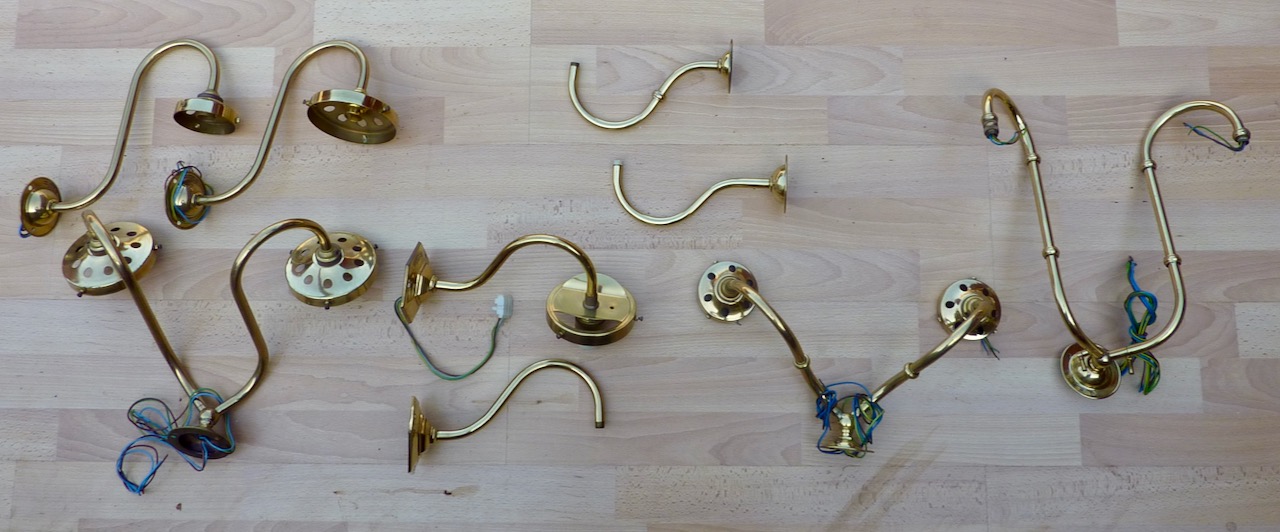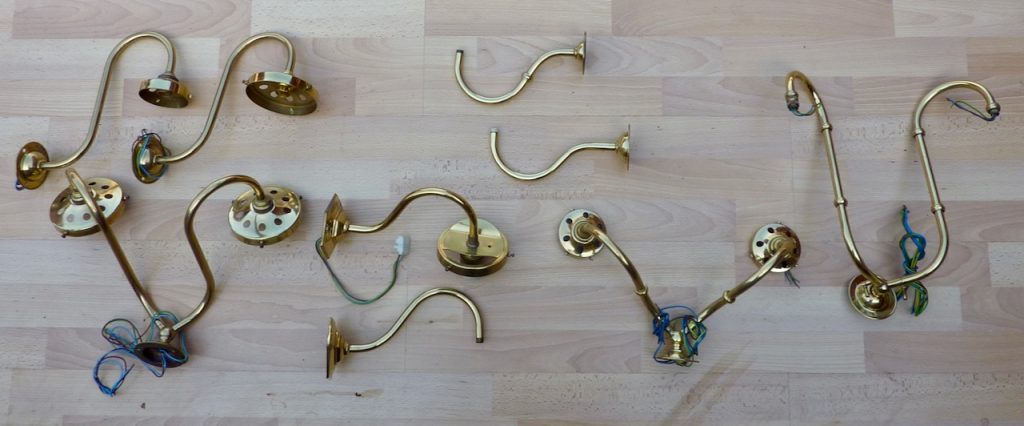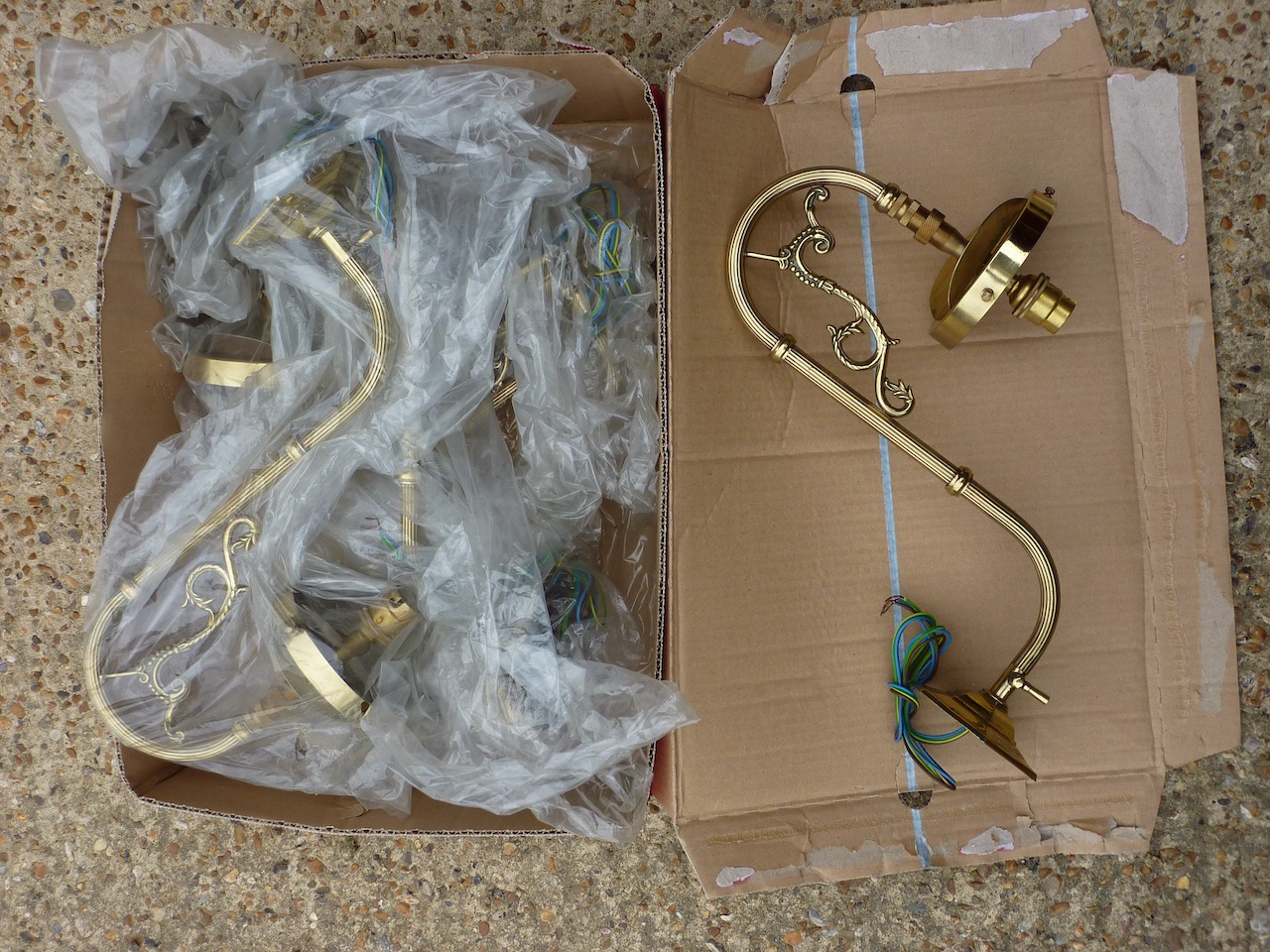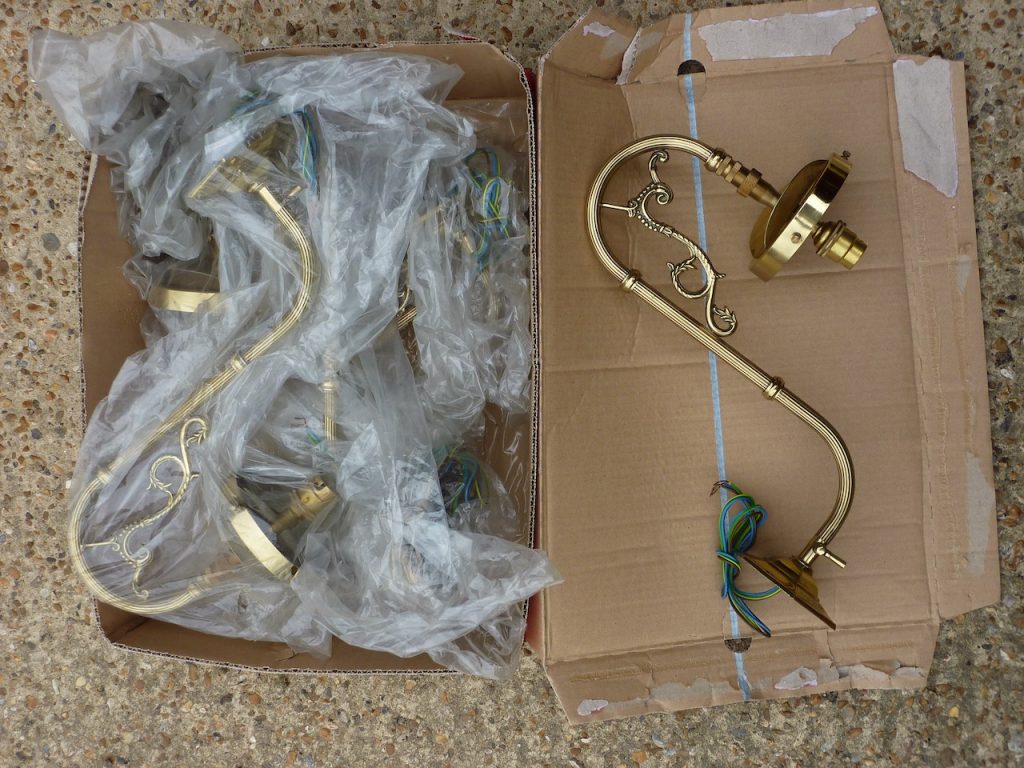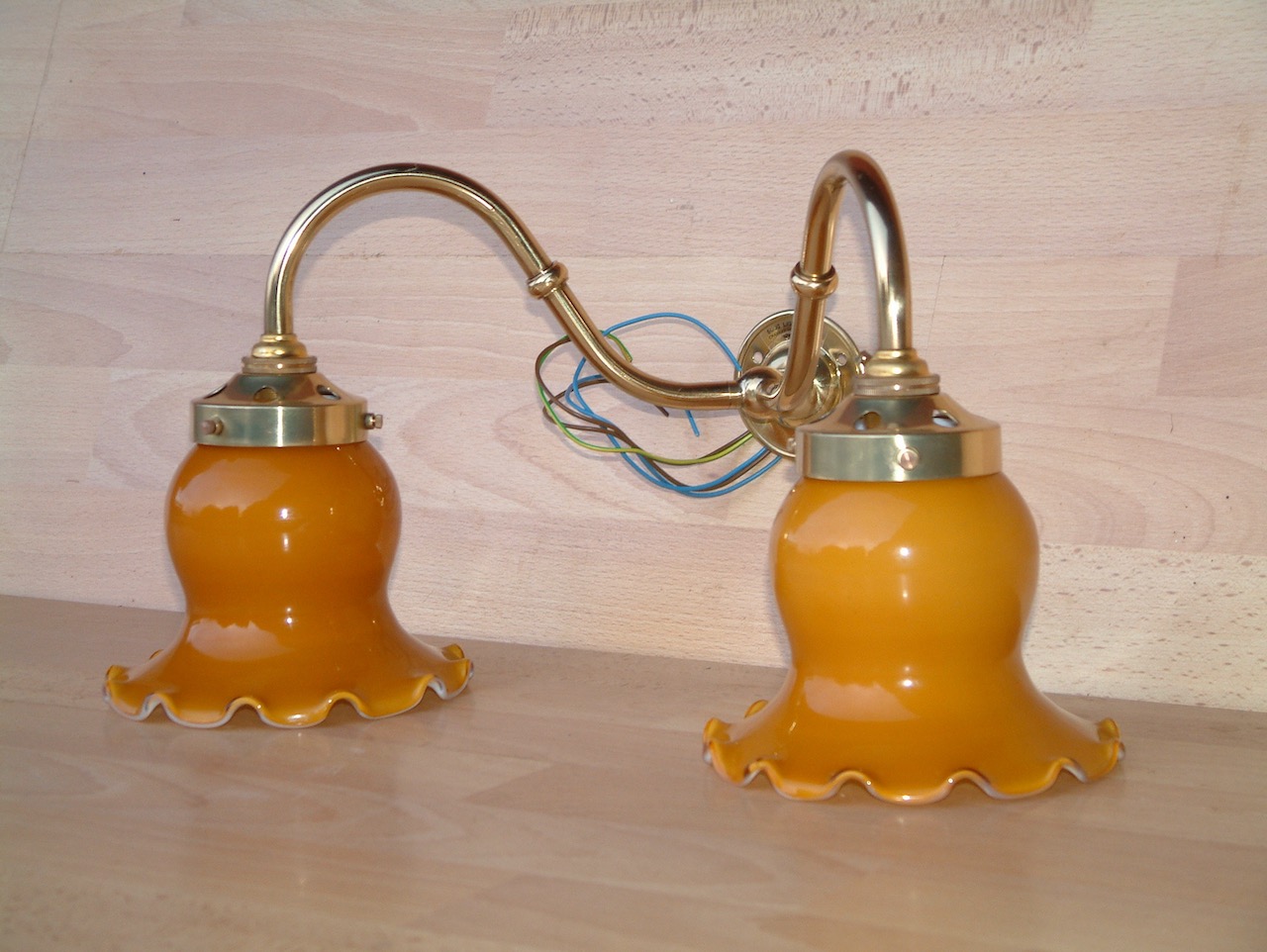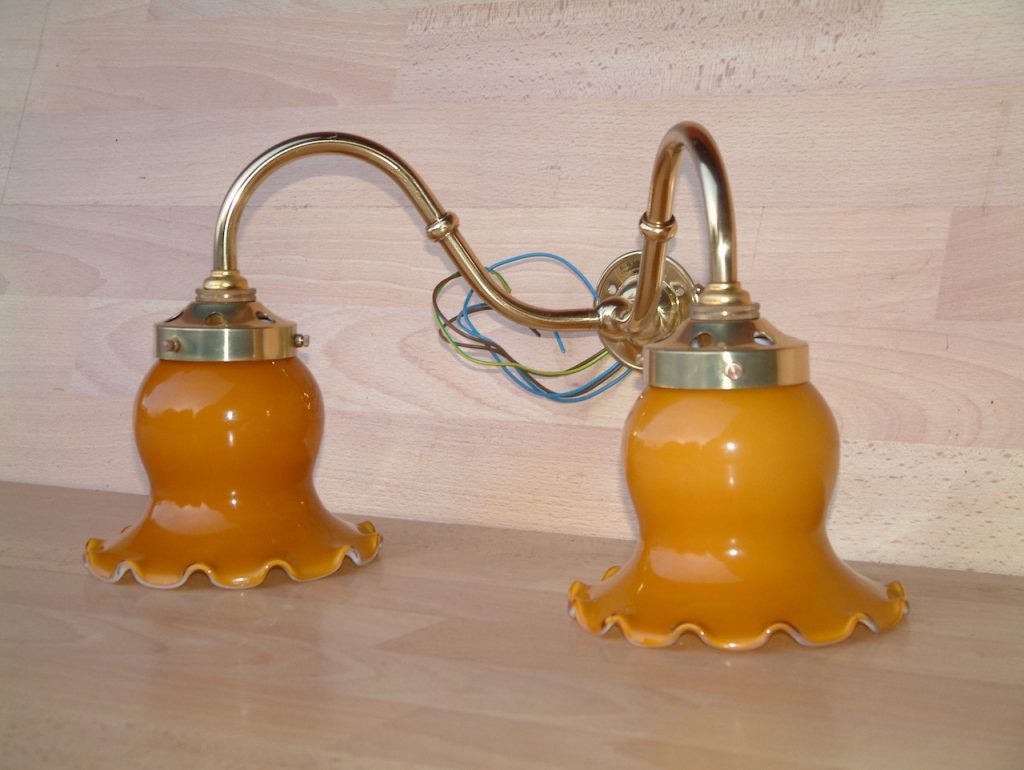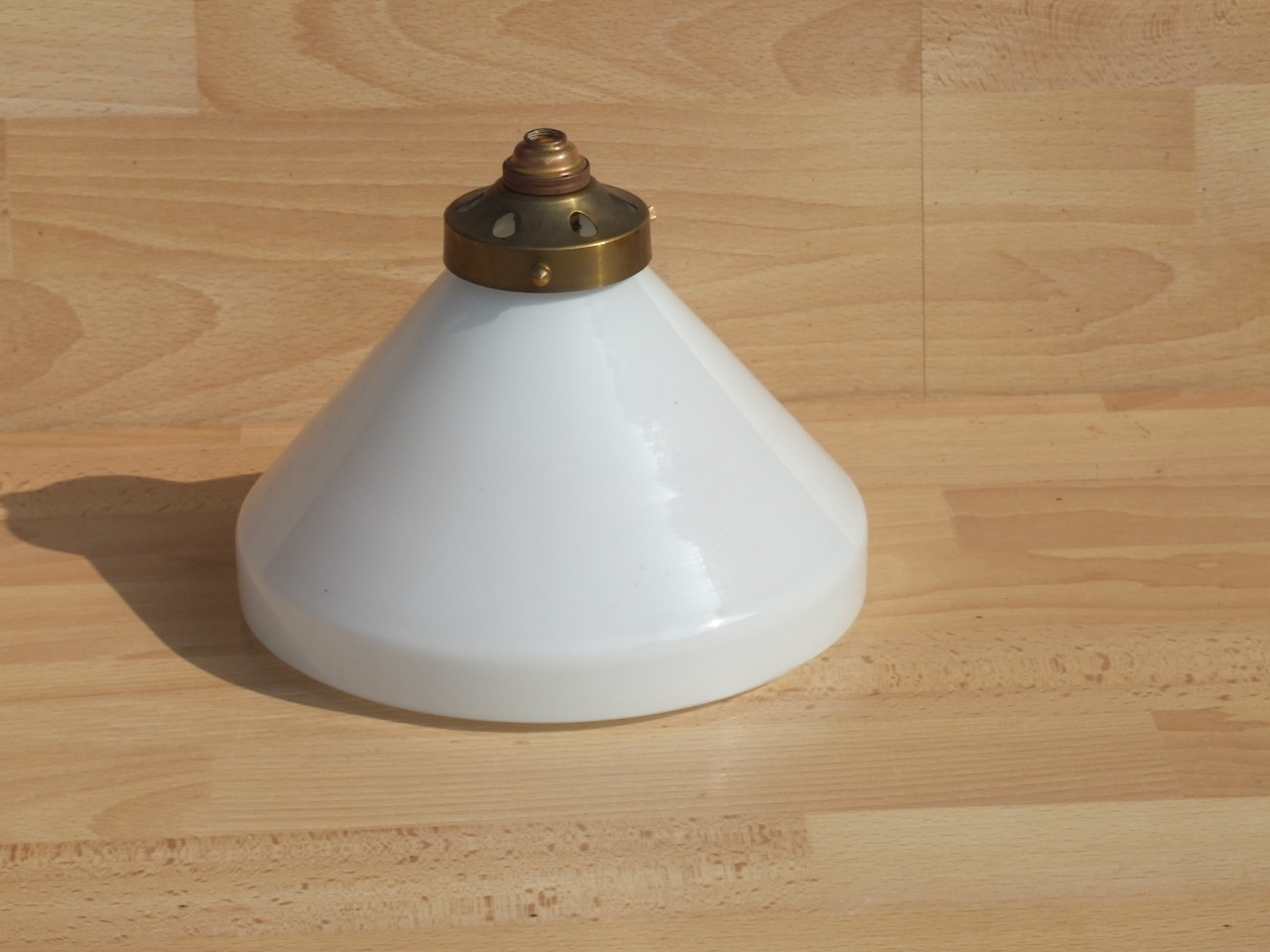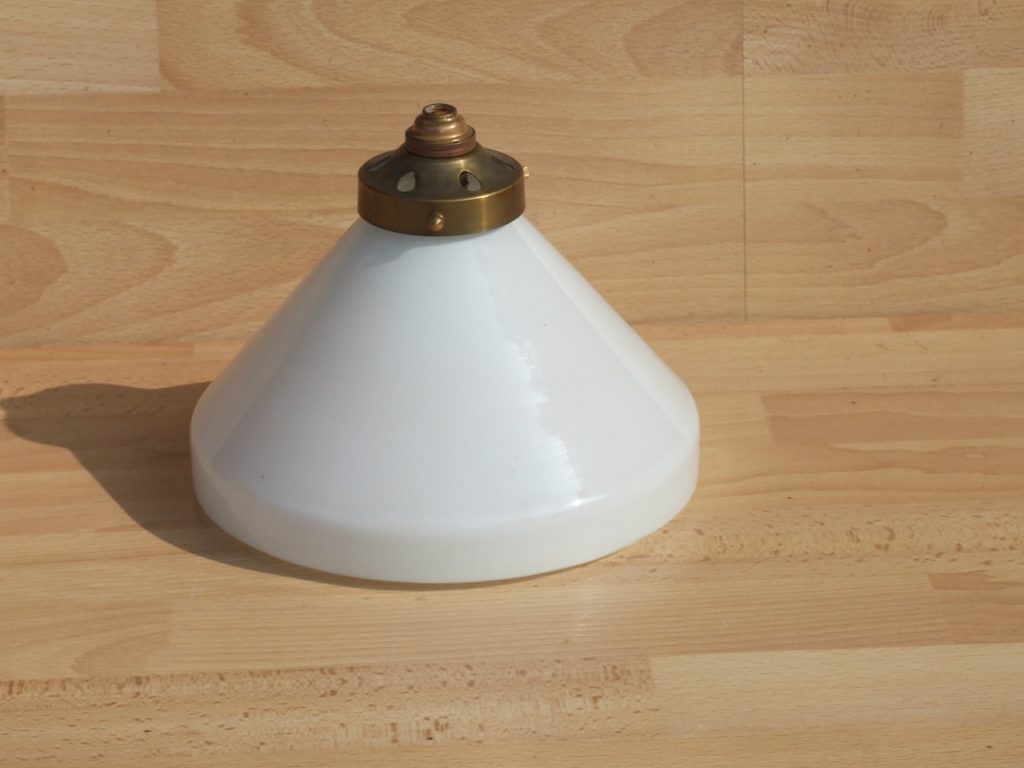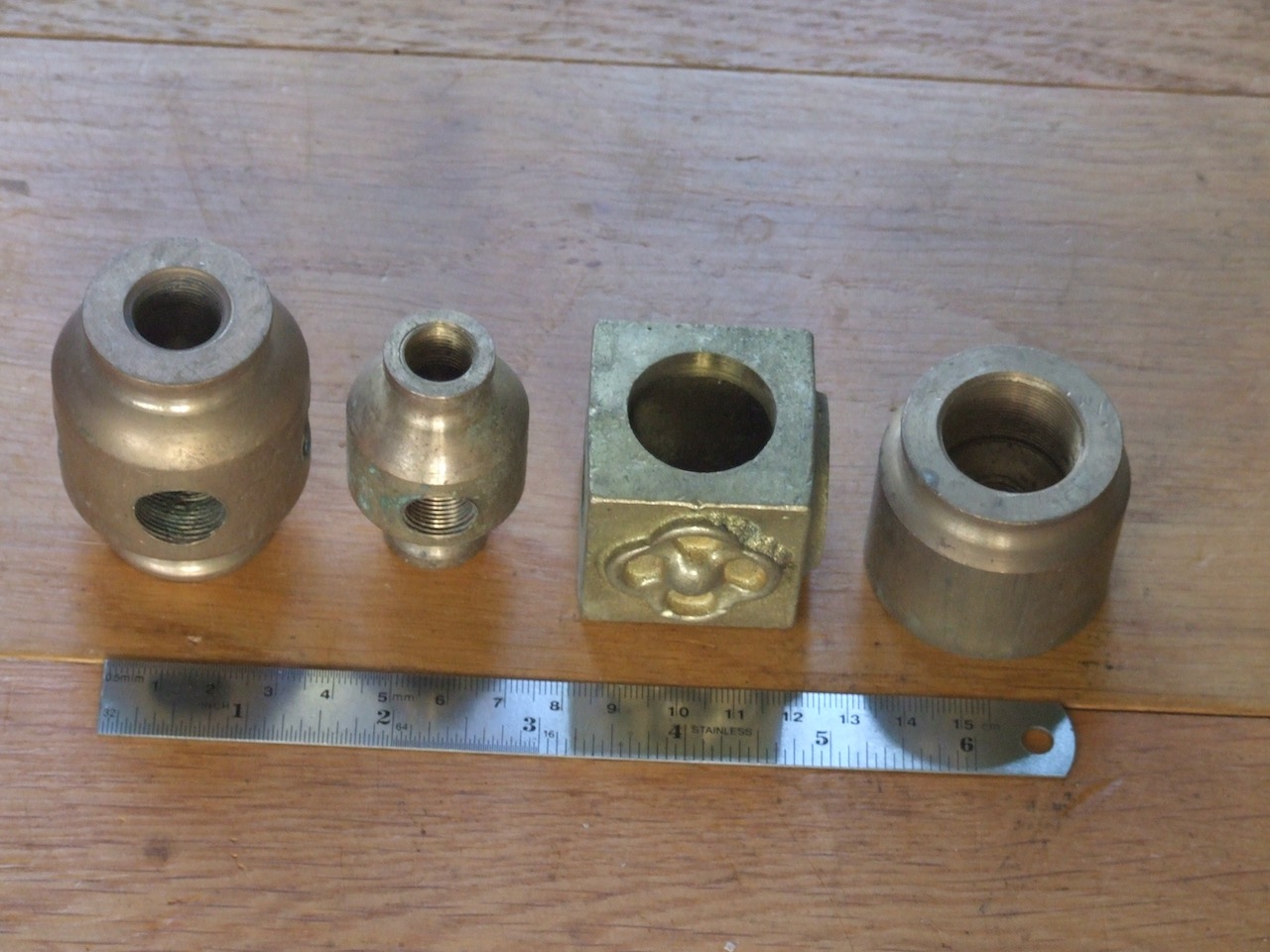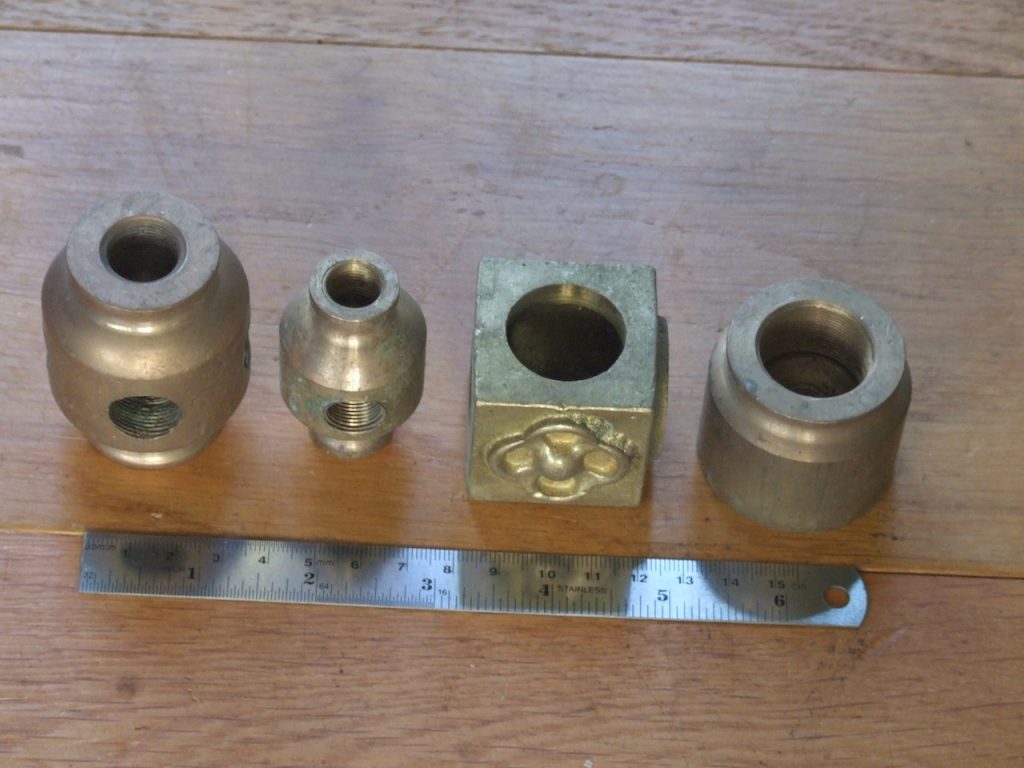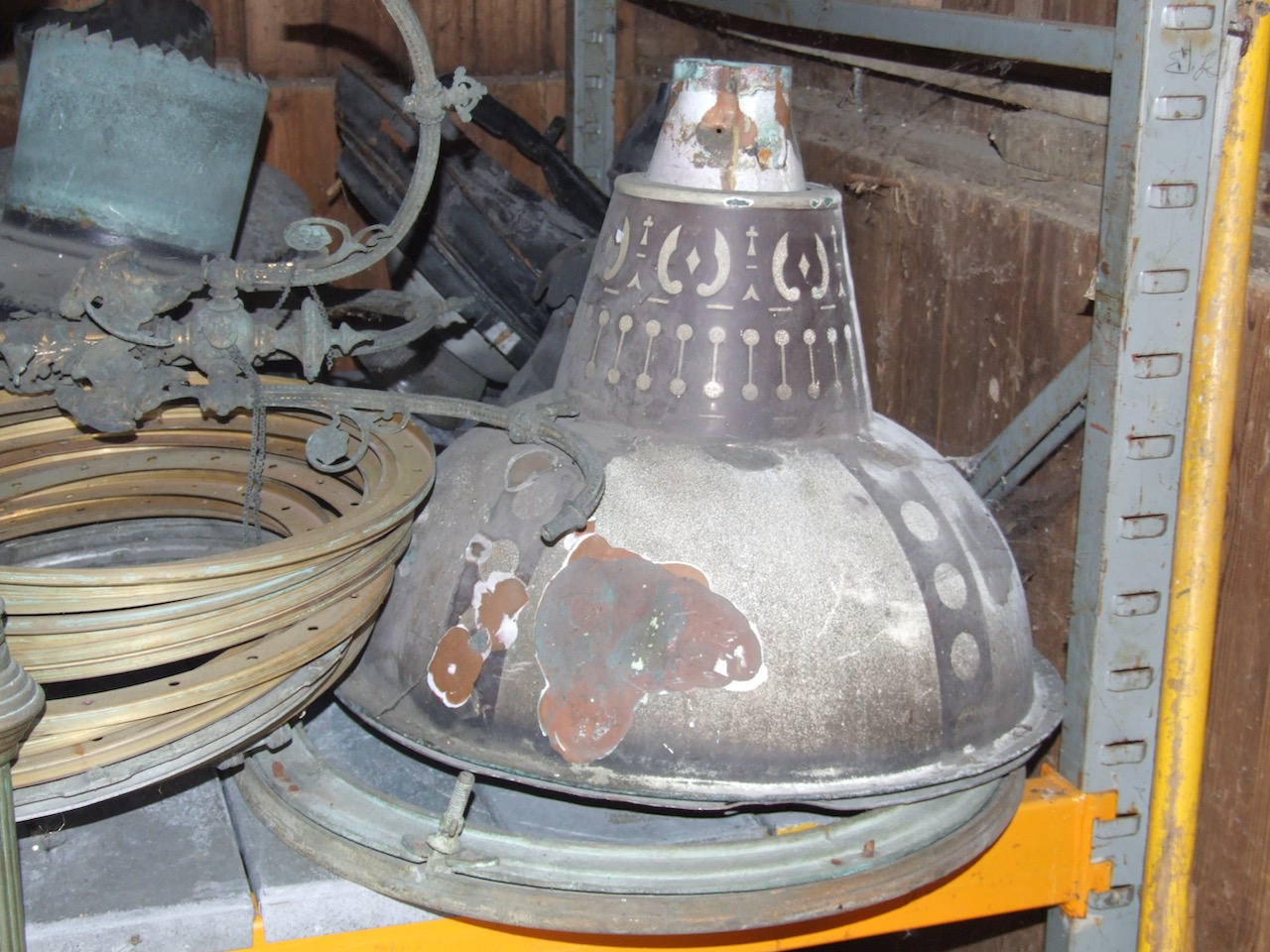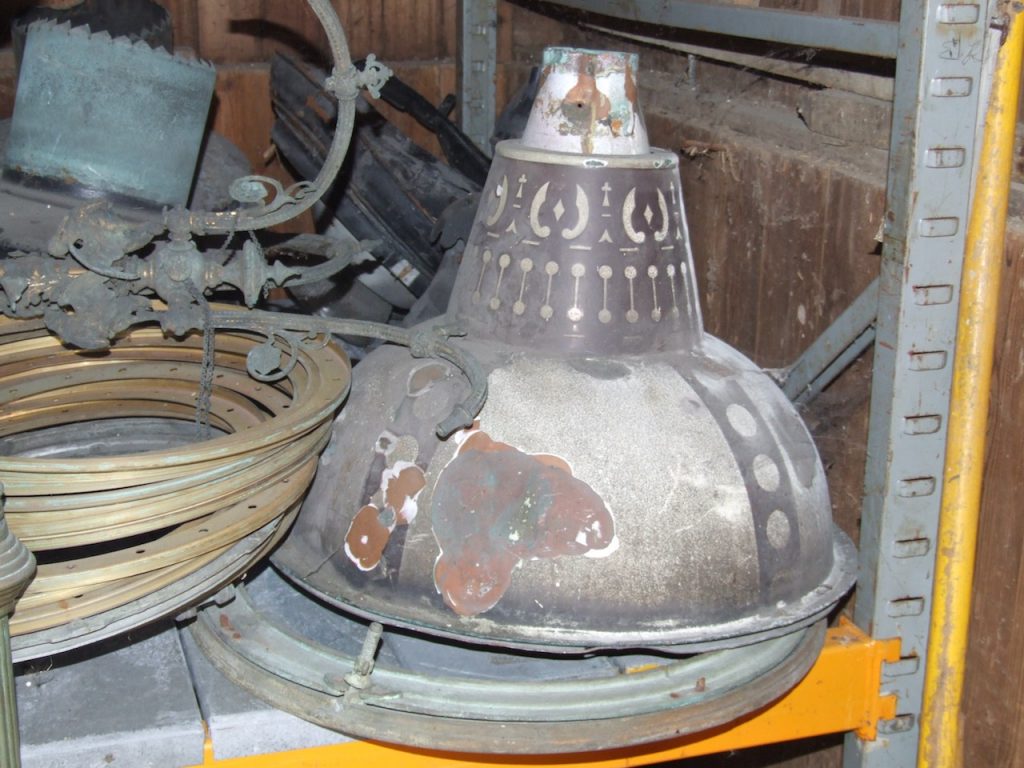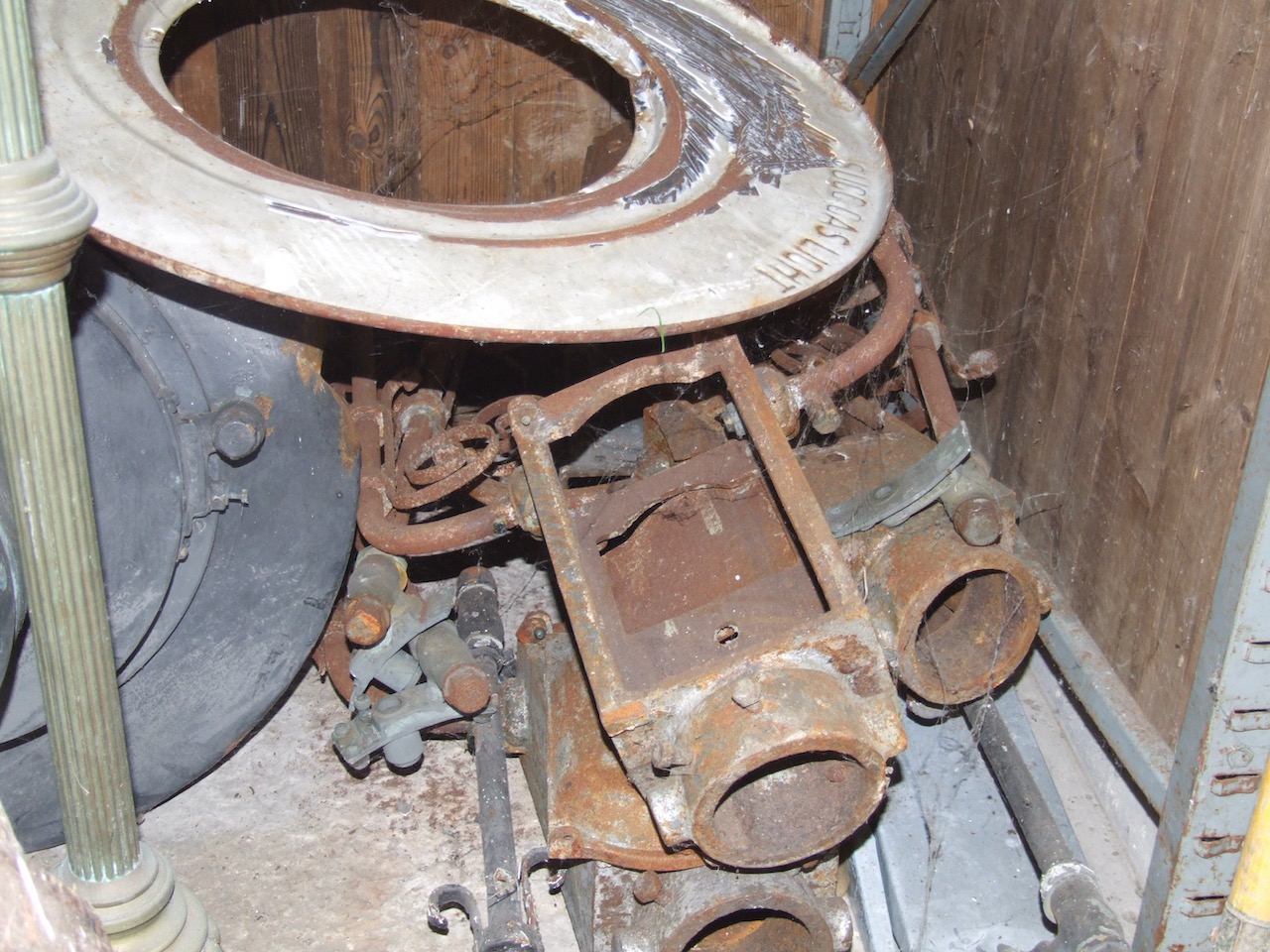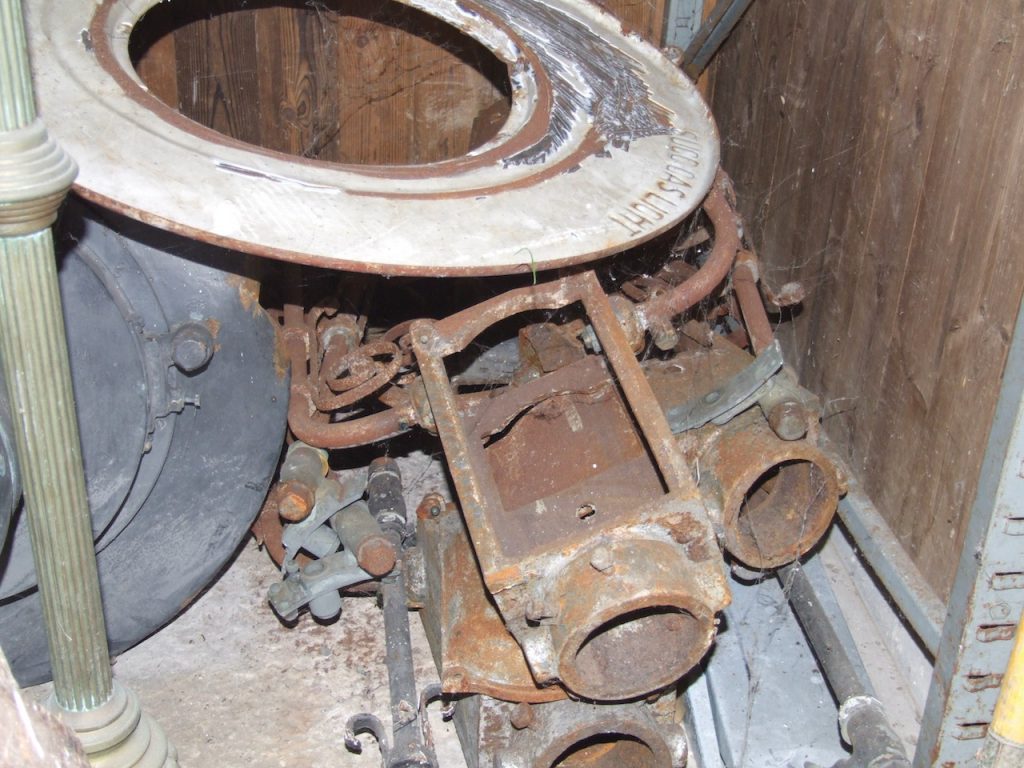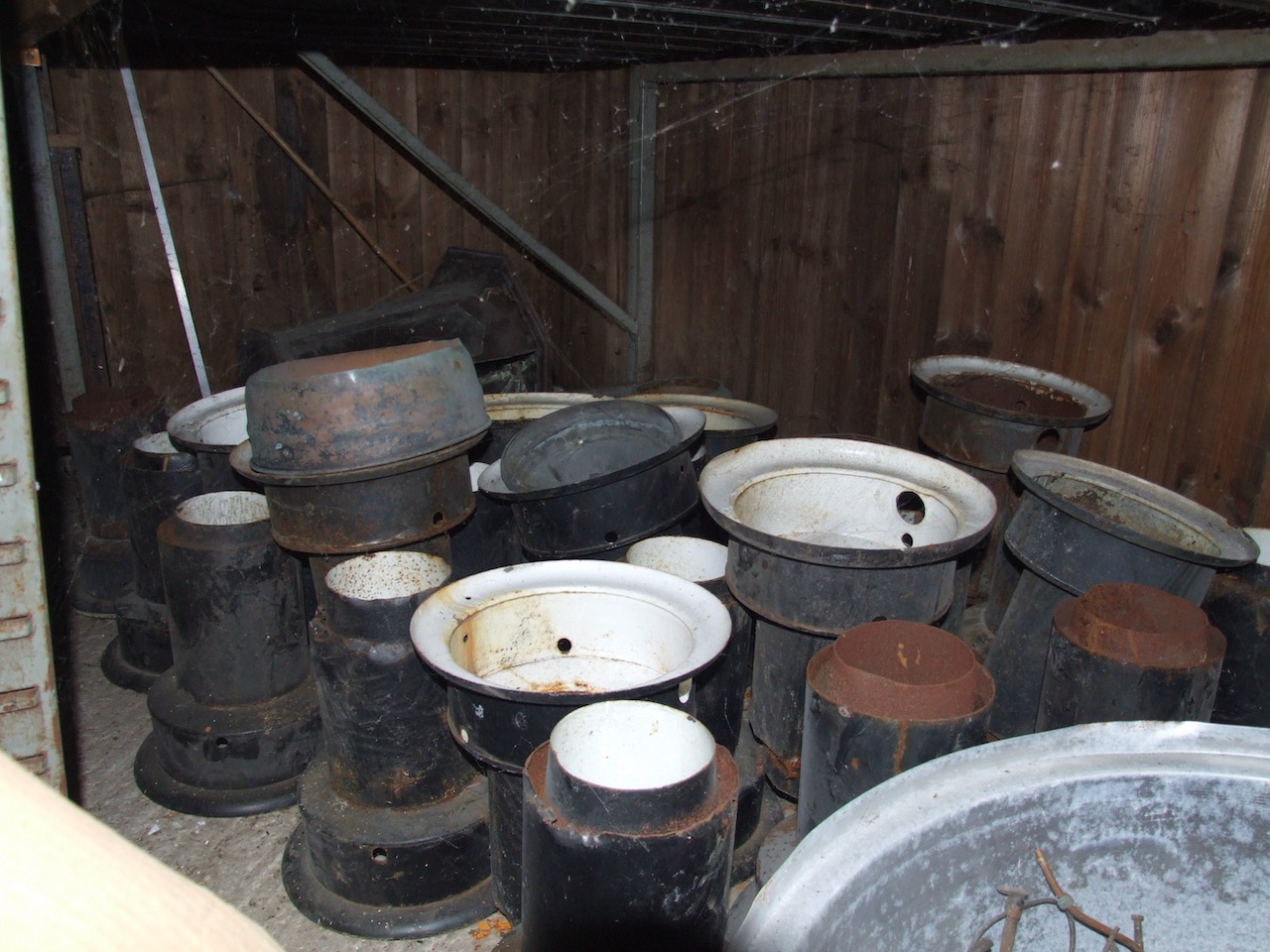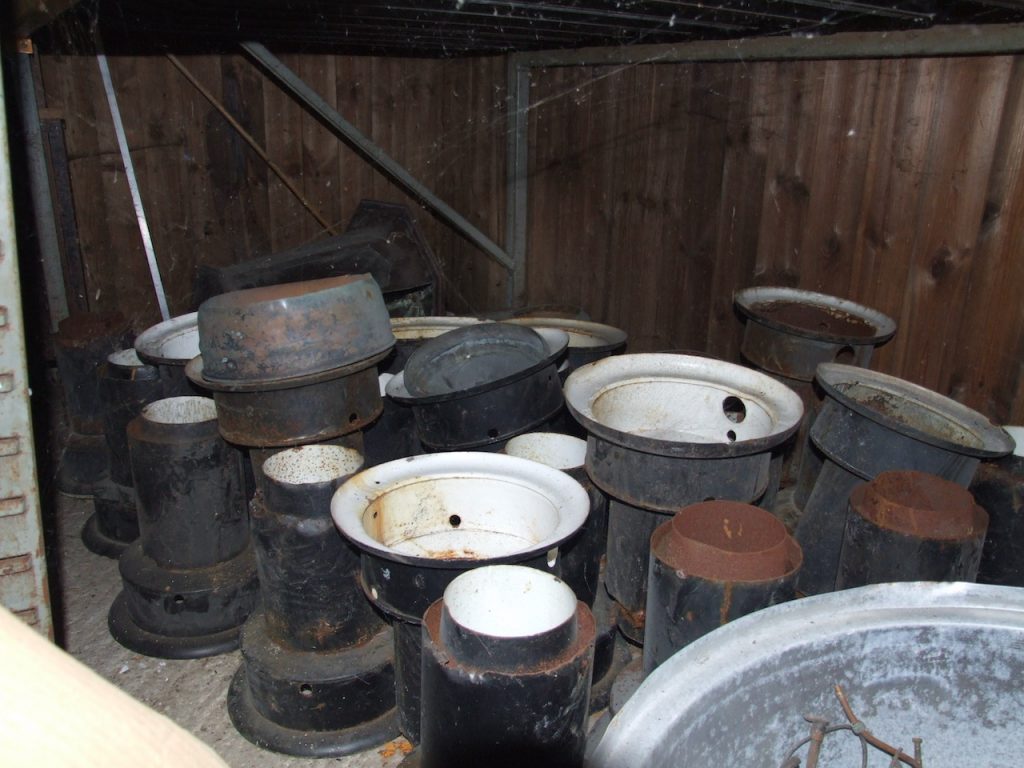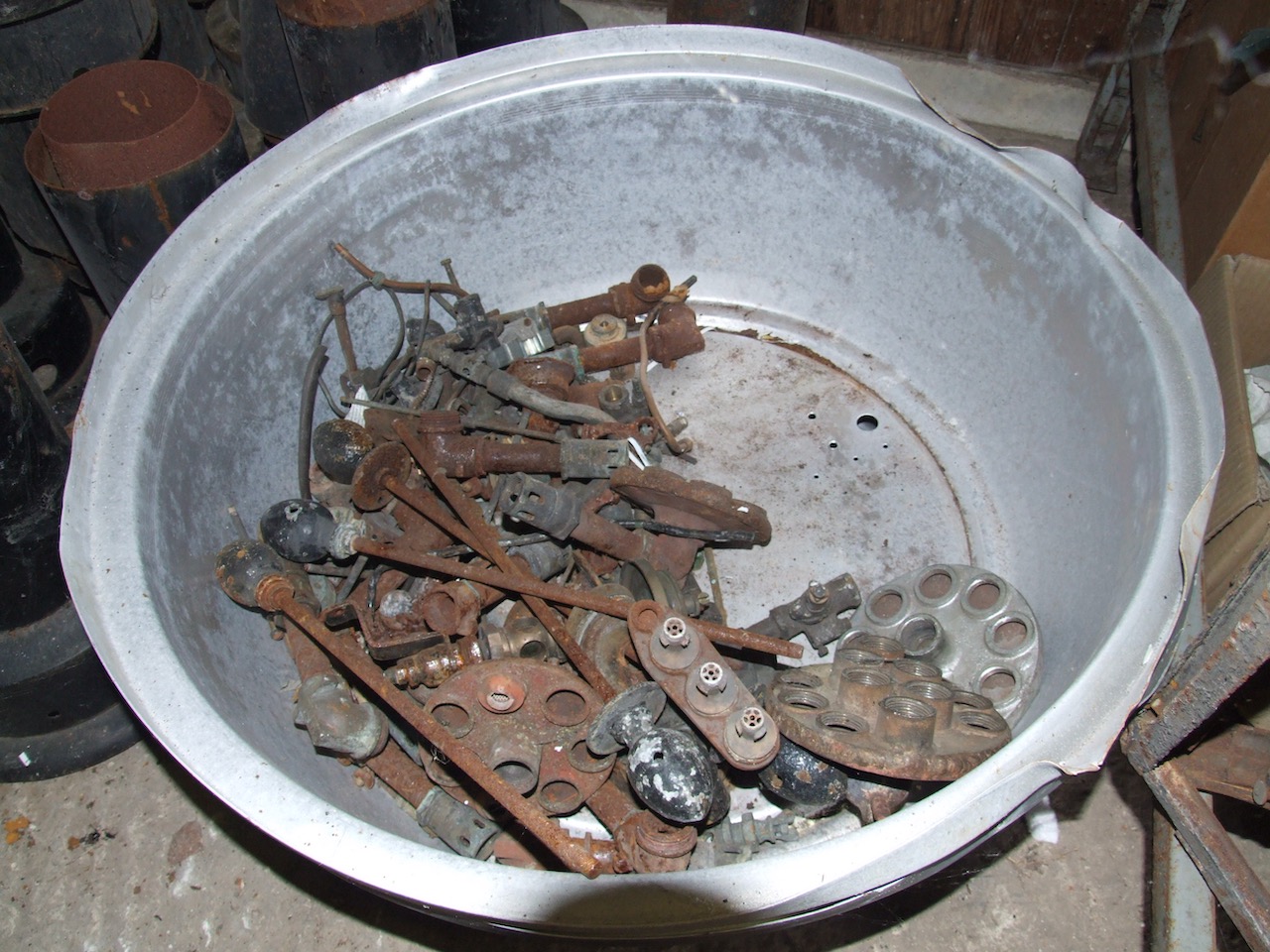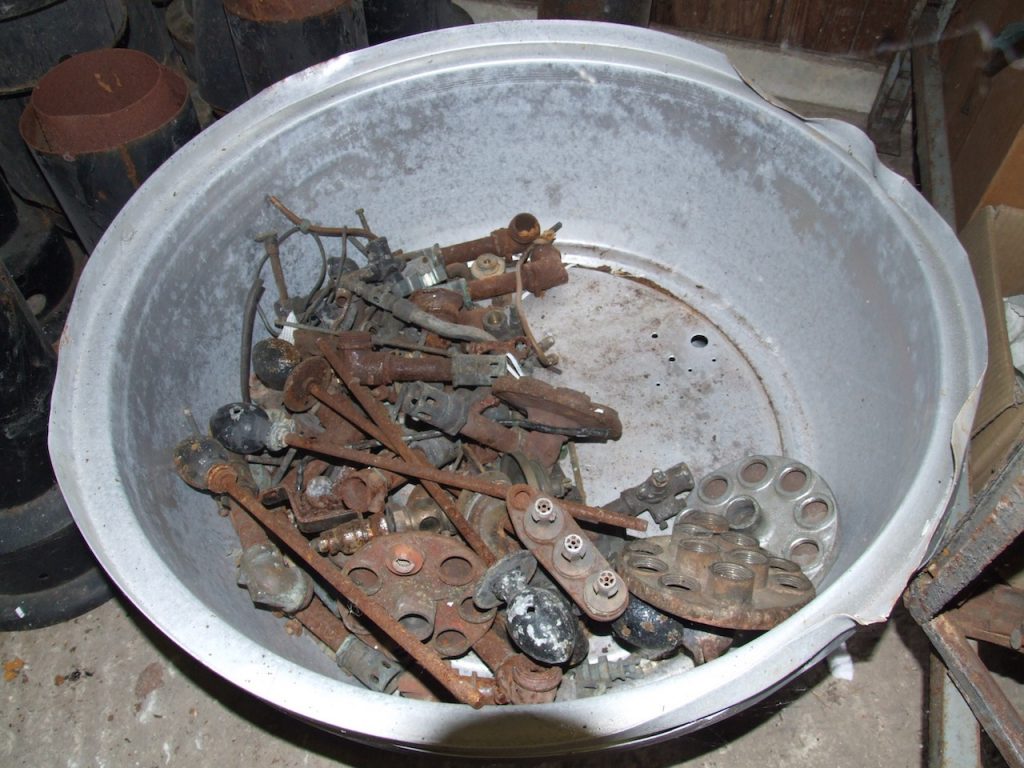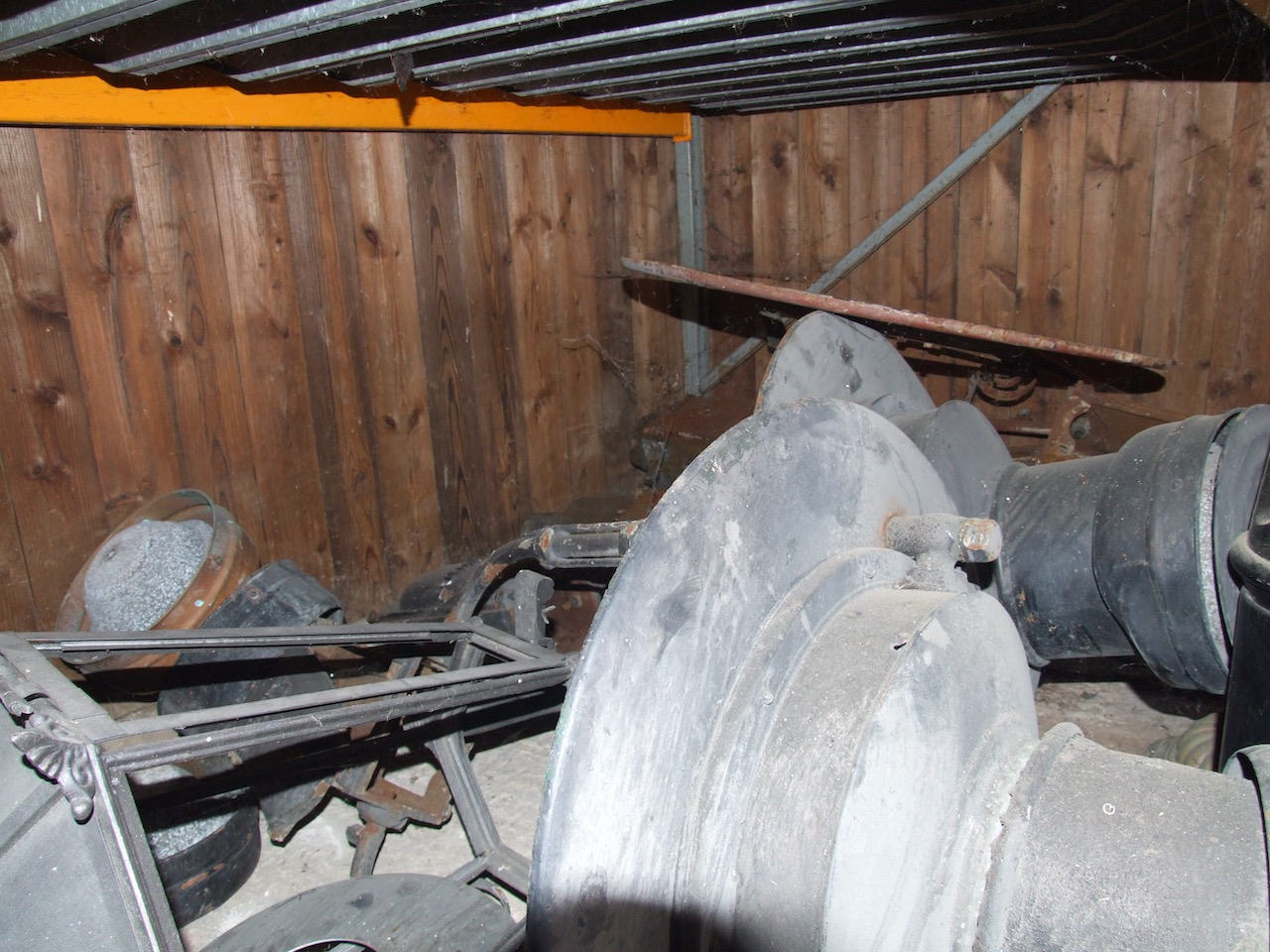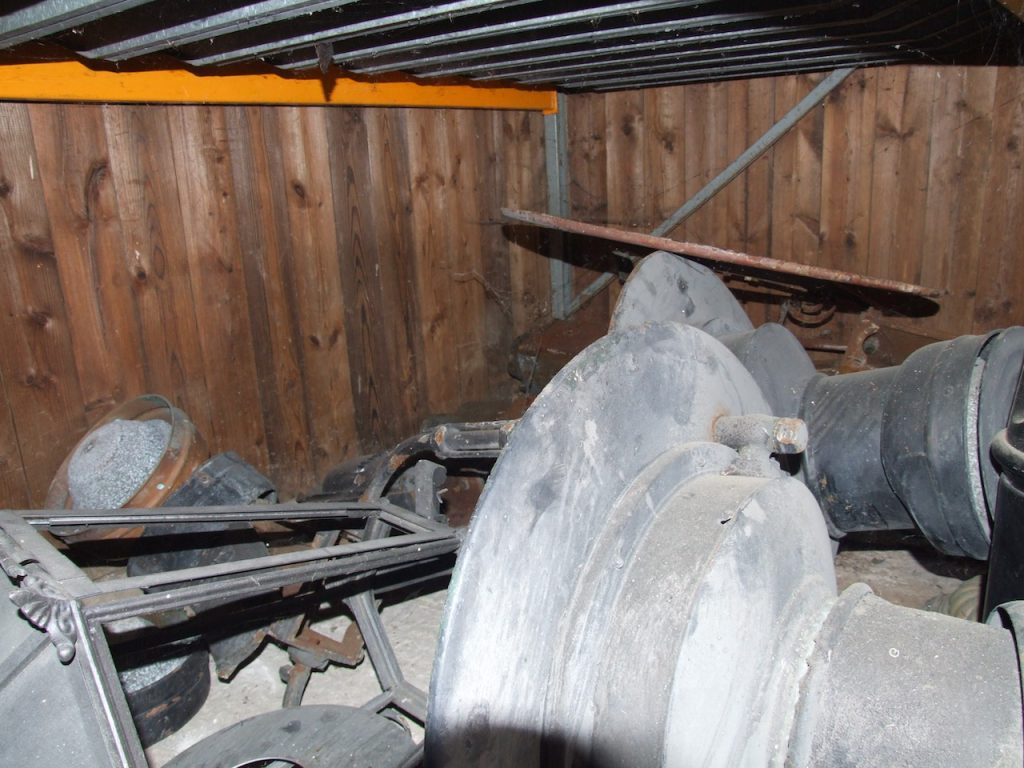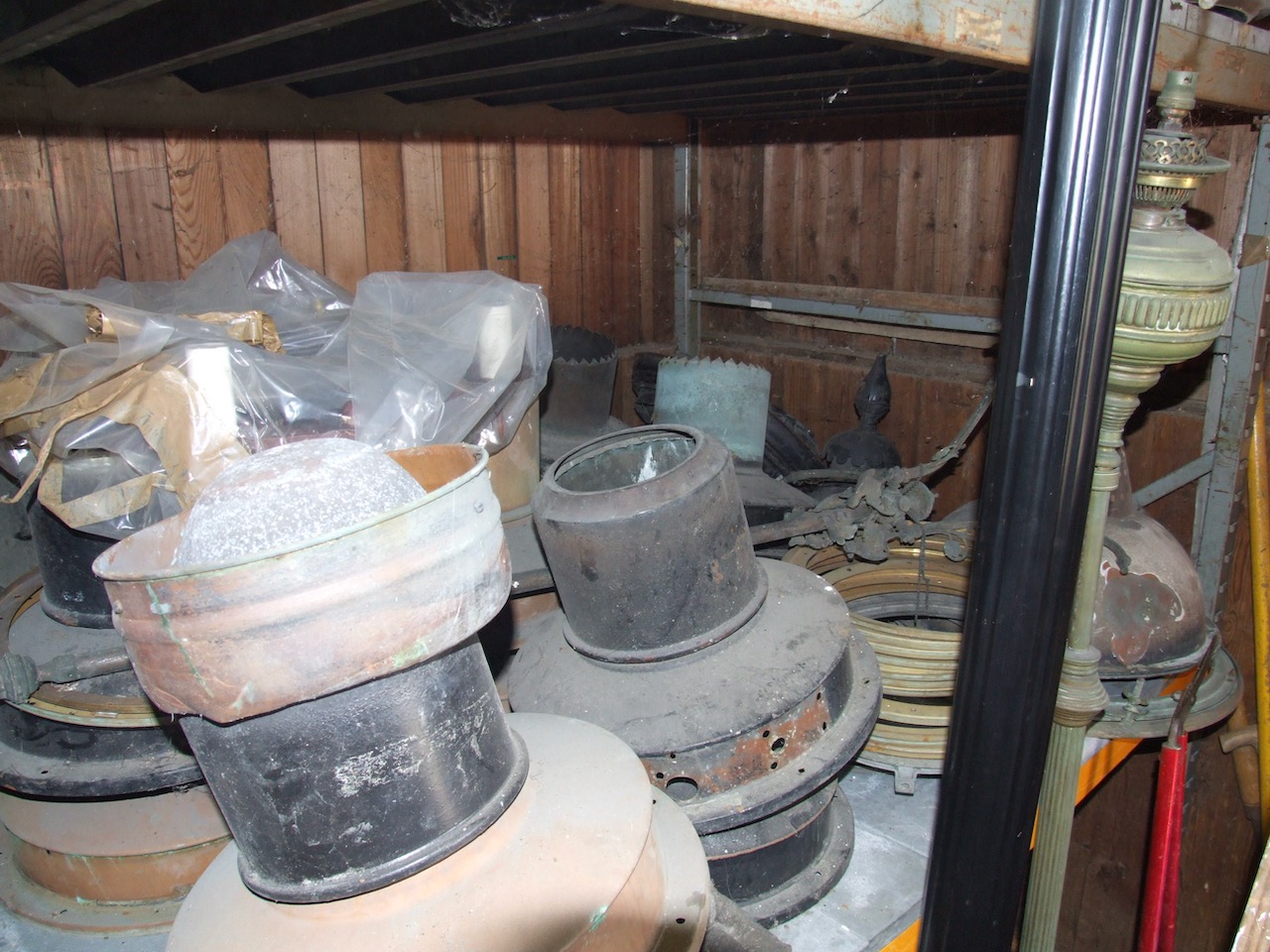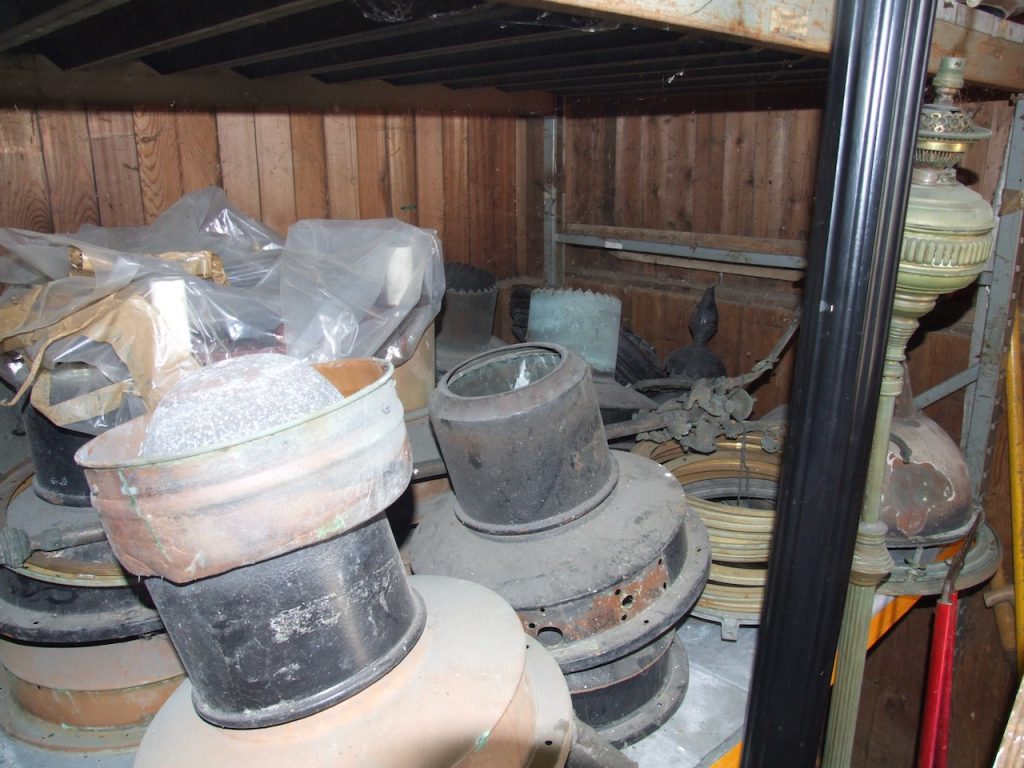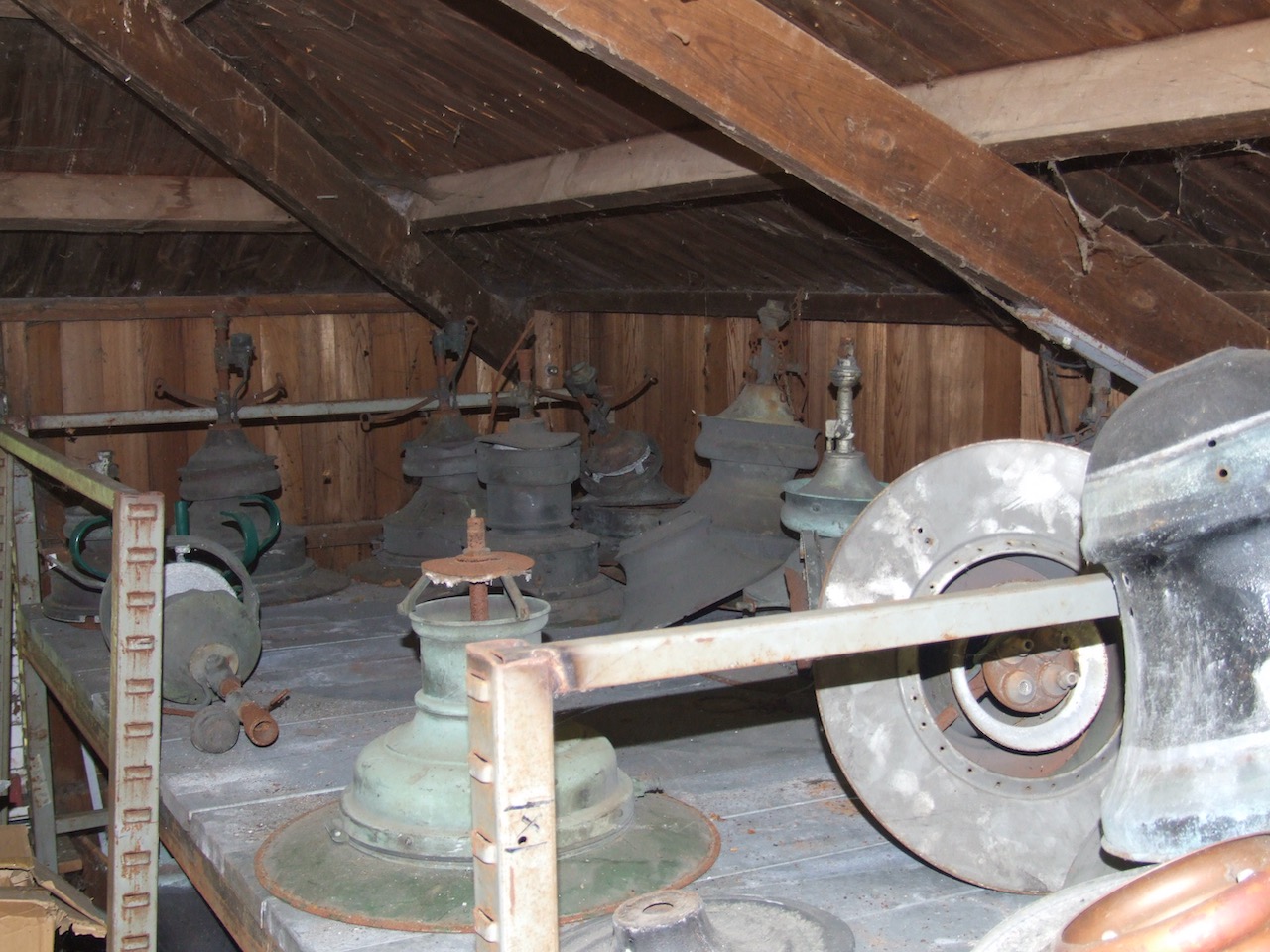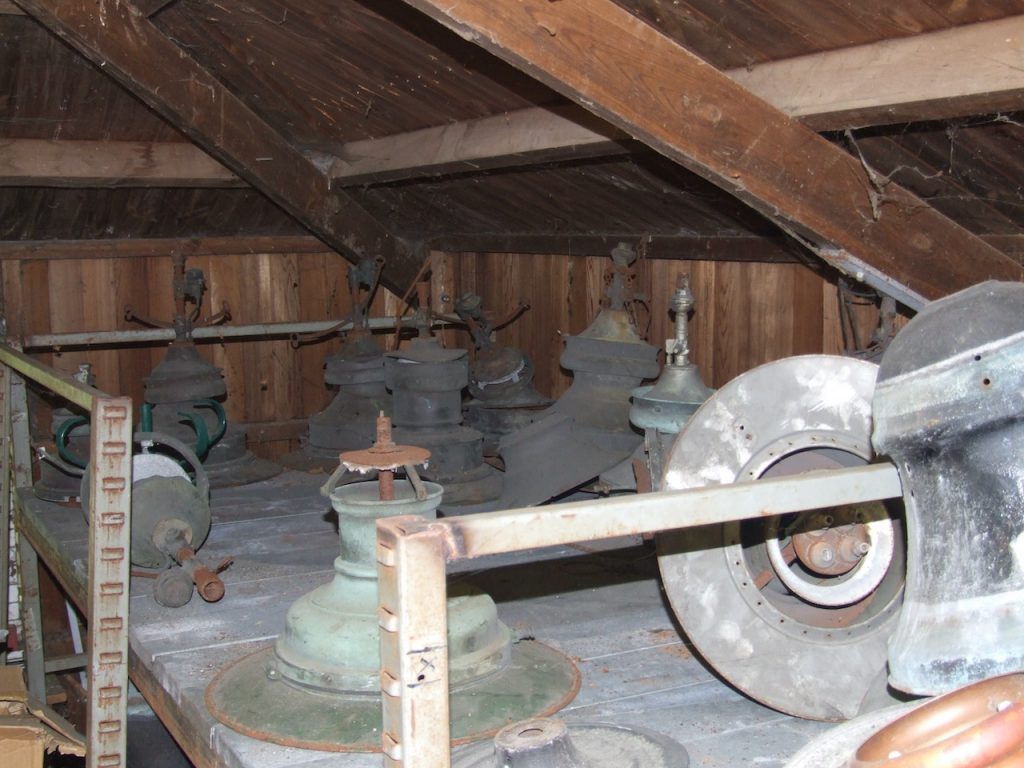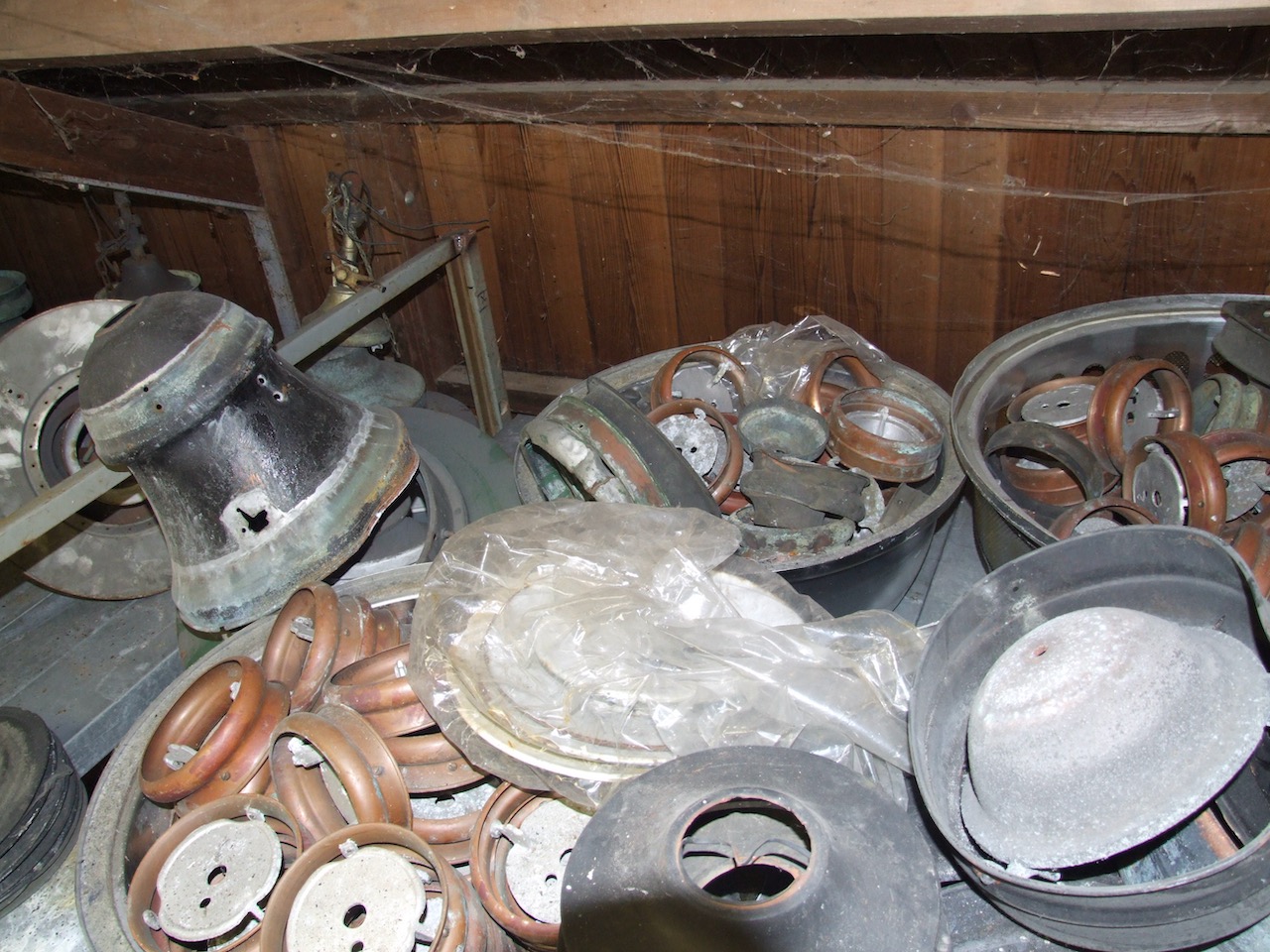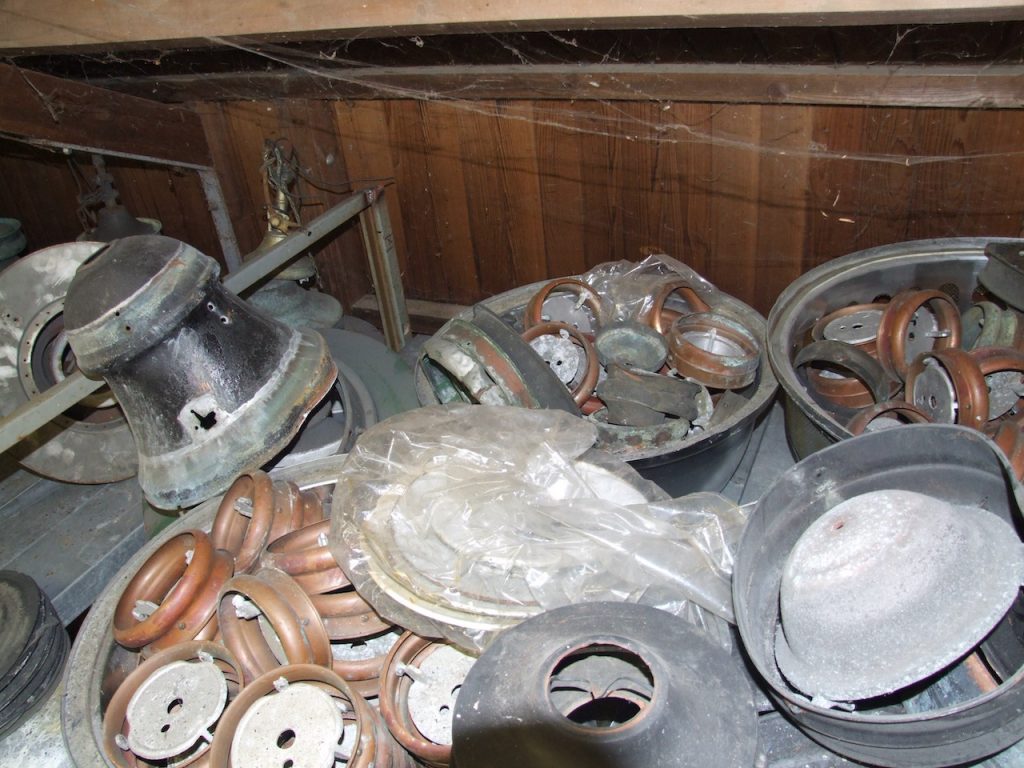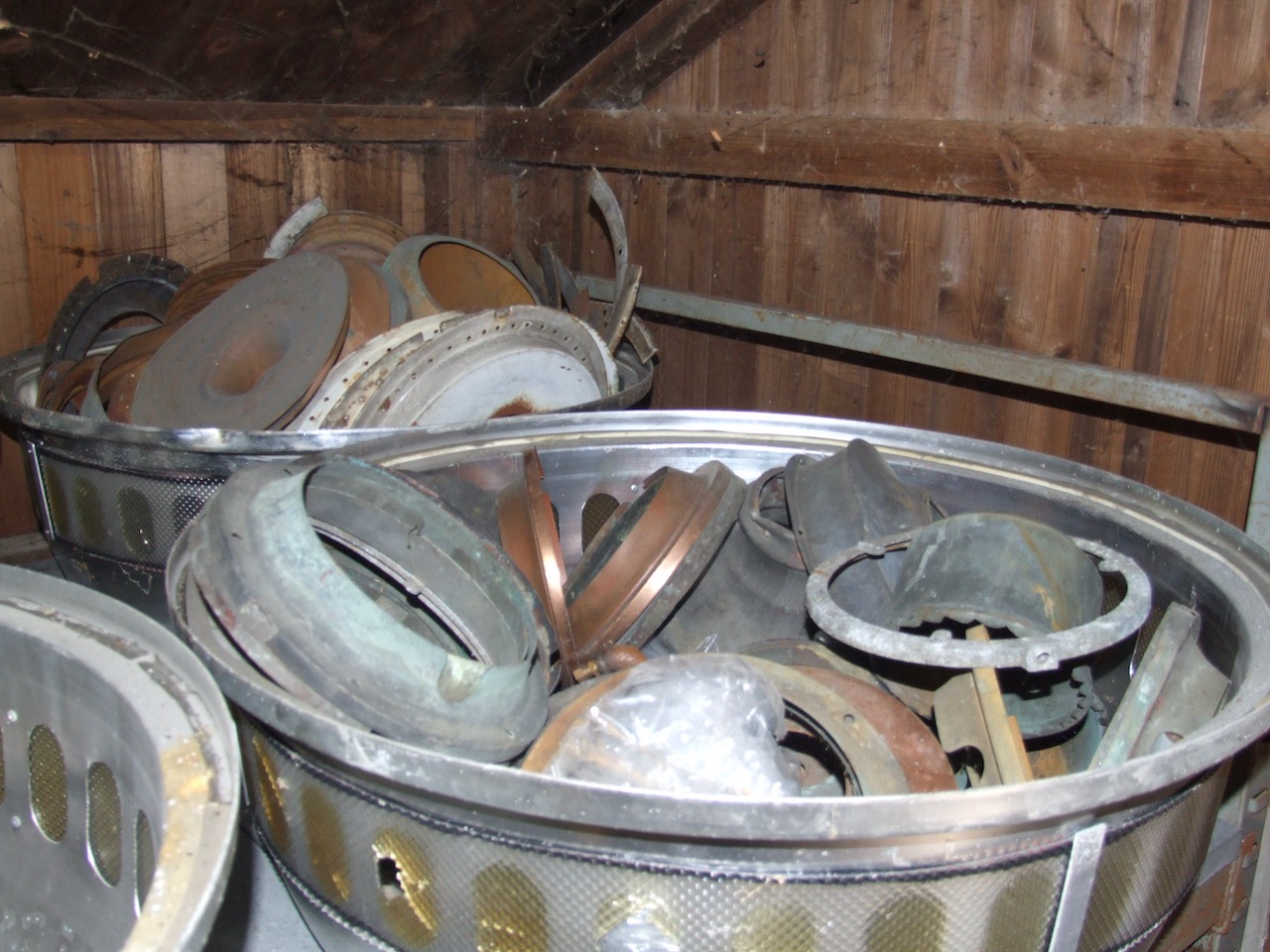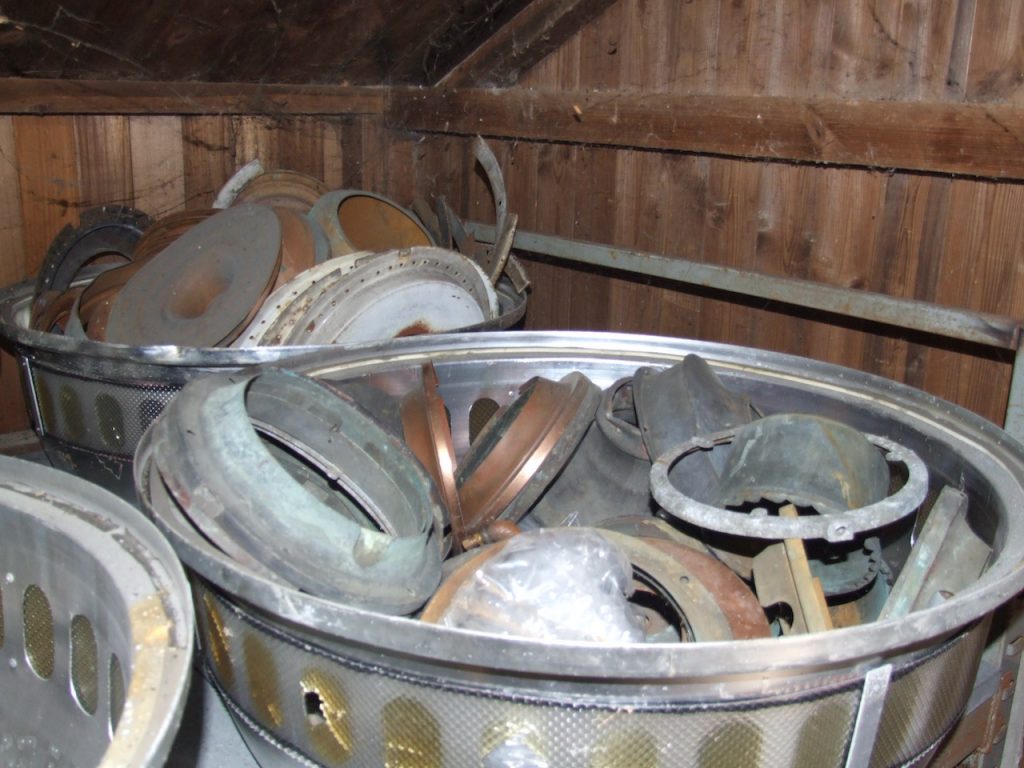 The following 3 images are close up's of one board showing all the components that have been removed from the collection in the bowl in picture 4 above and kept separately. The first is the left hand side, the second is the central section and the third is on the right hand side. There is some overlap so some components will be seen on more than one photo.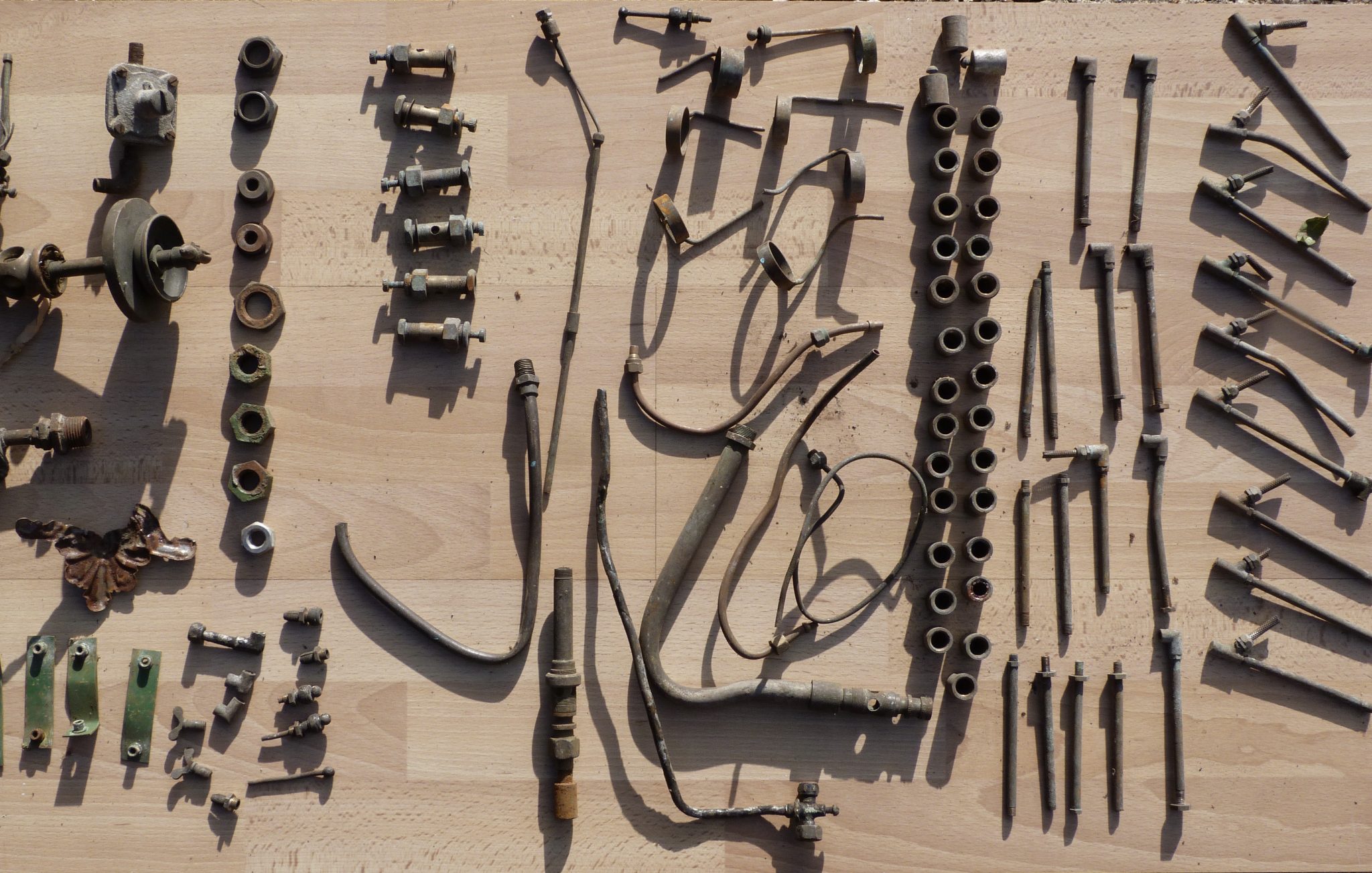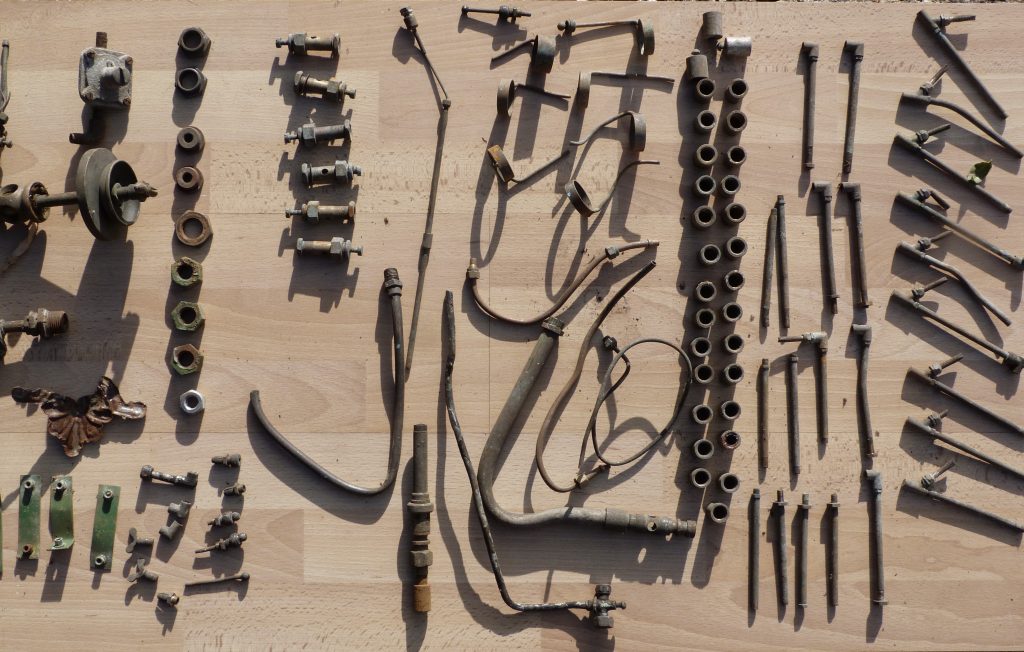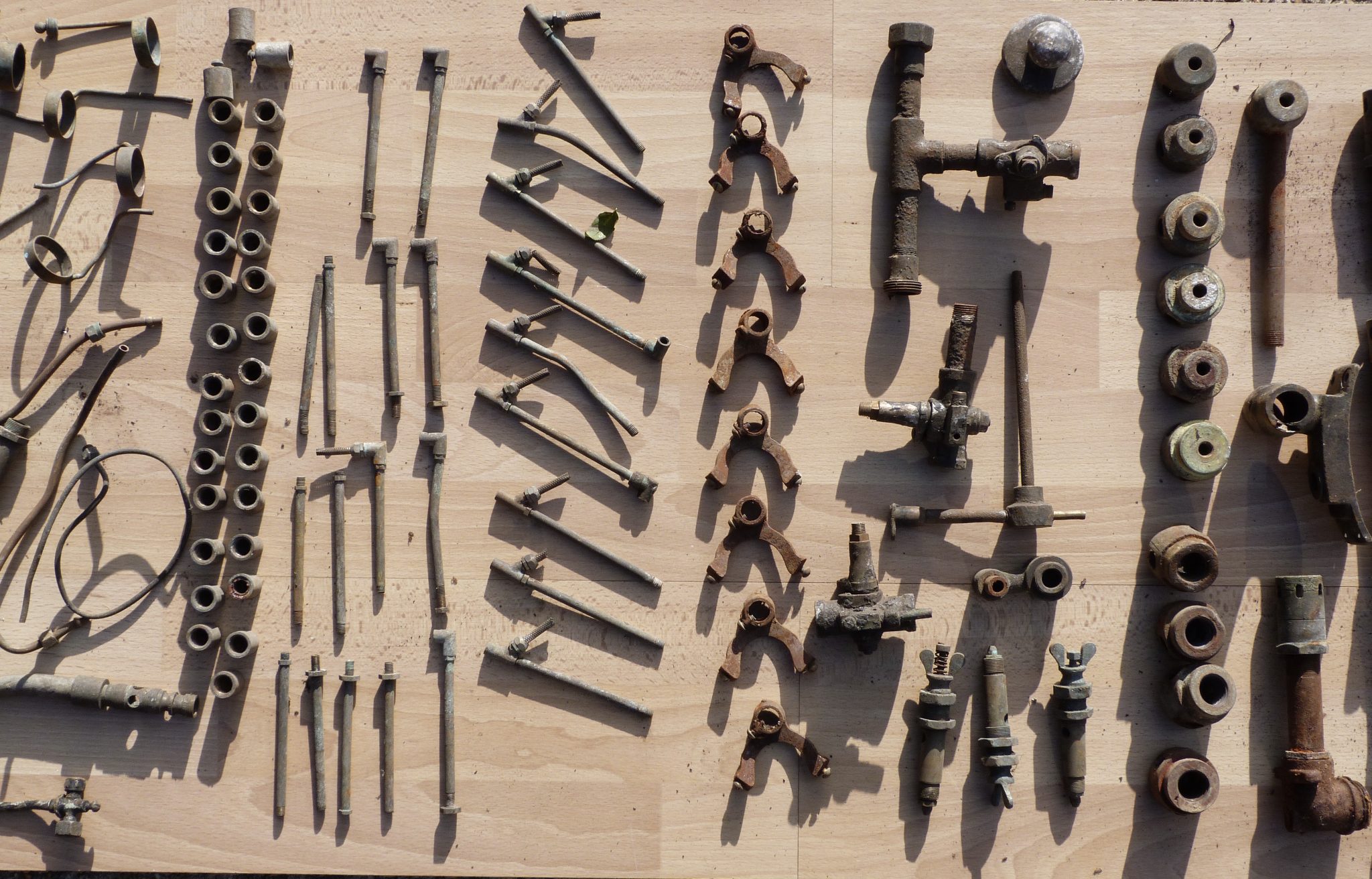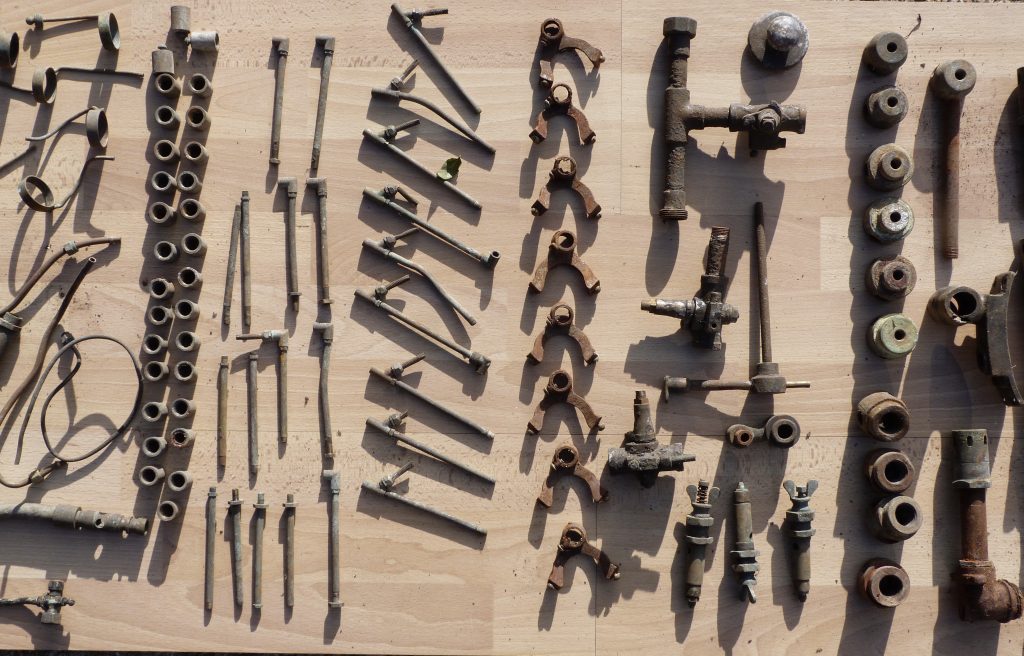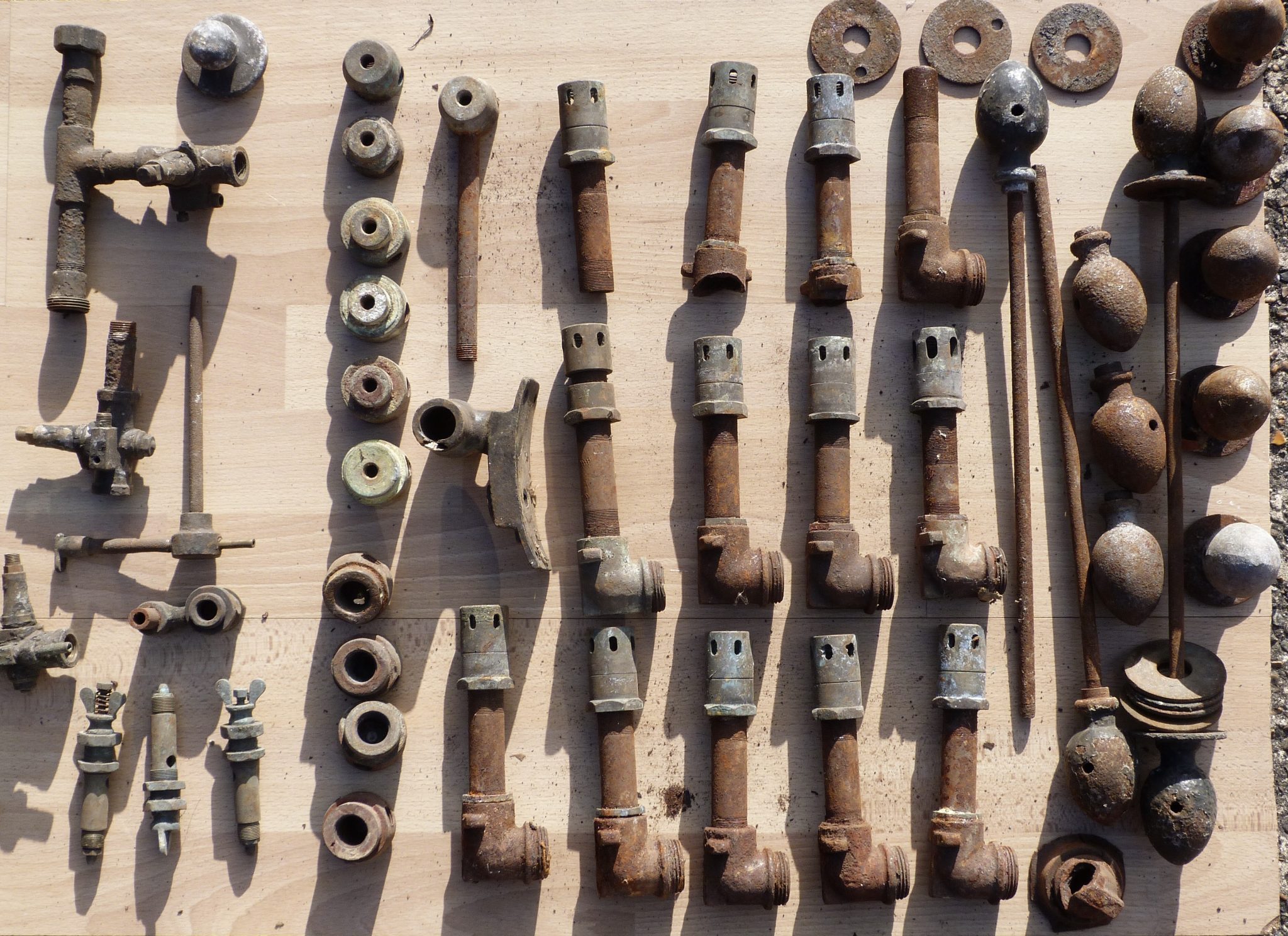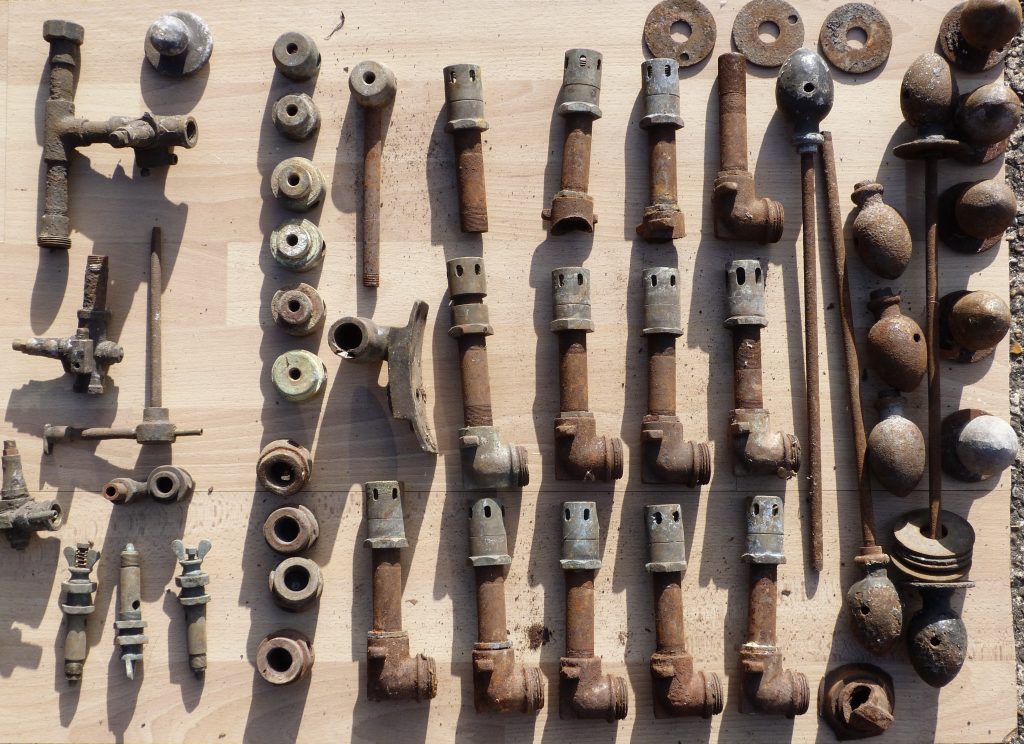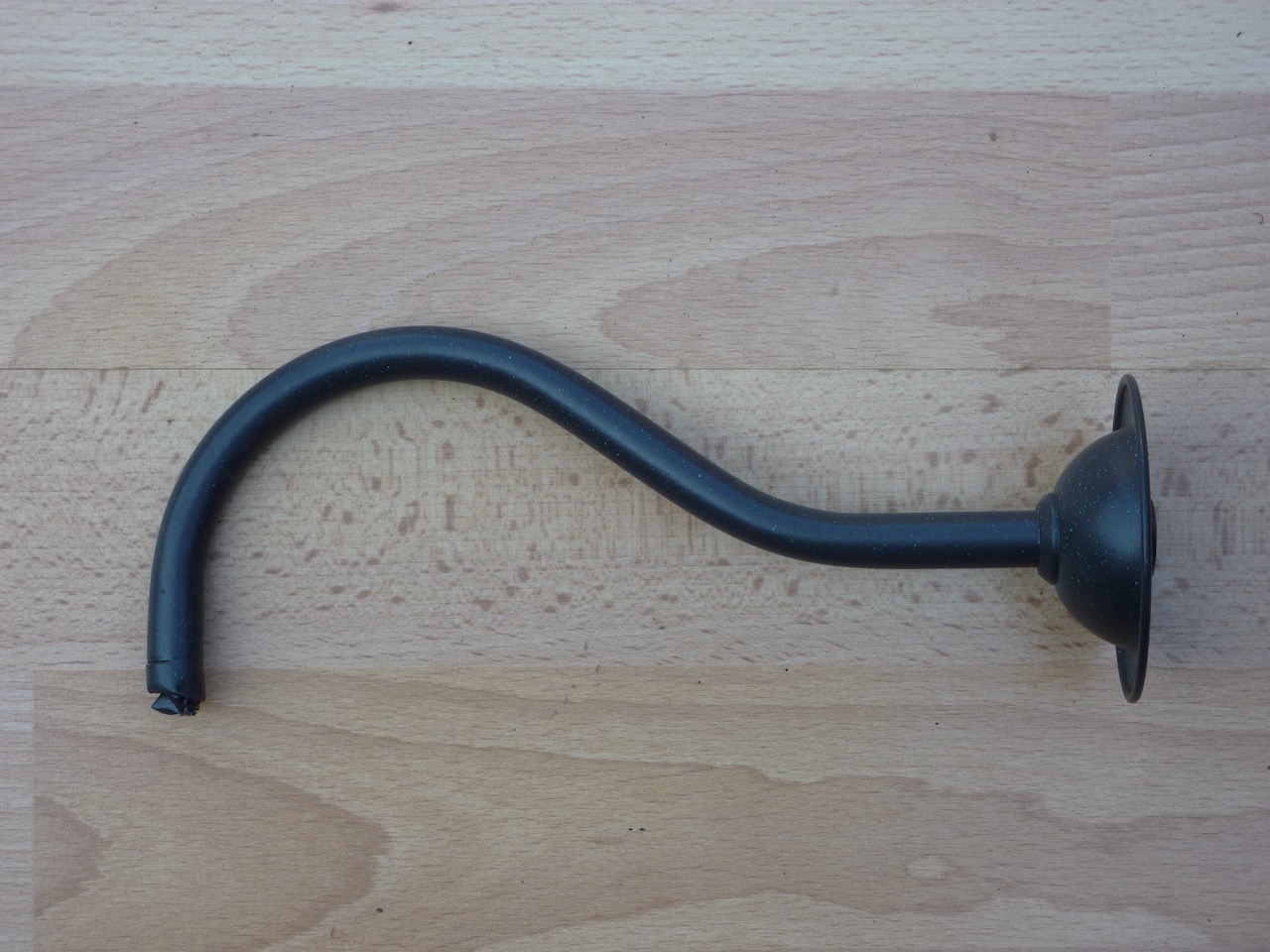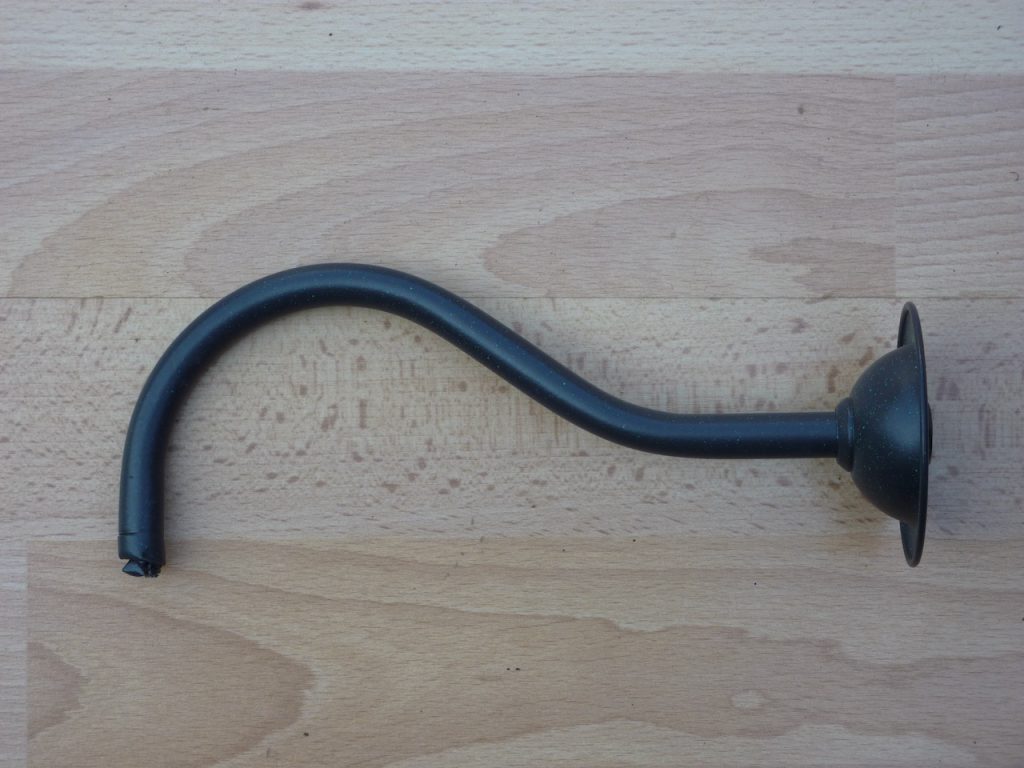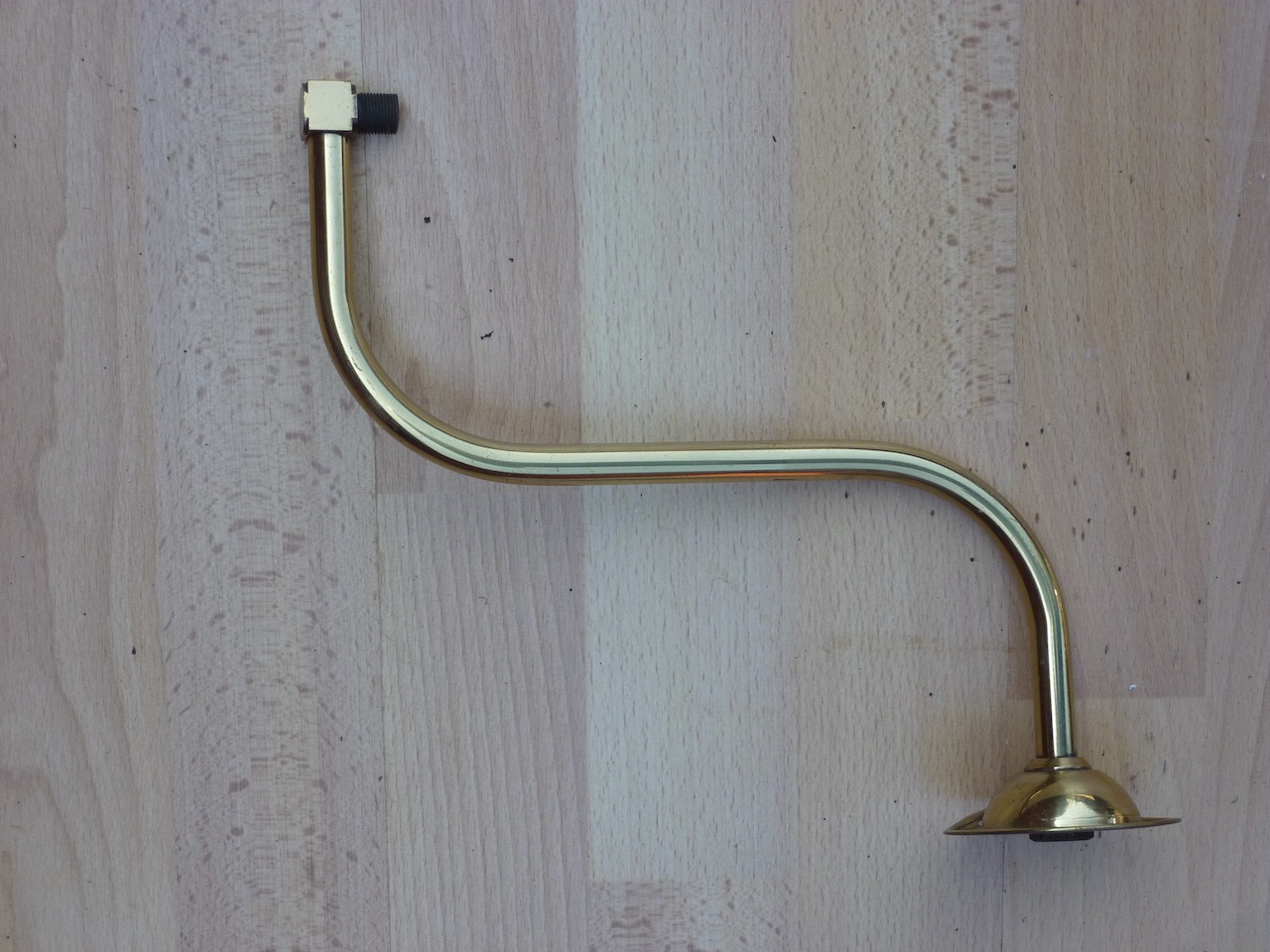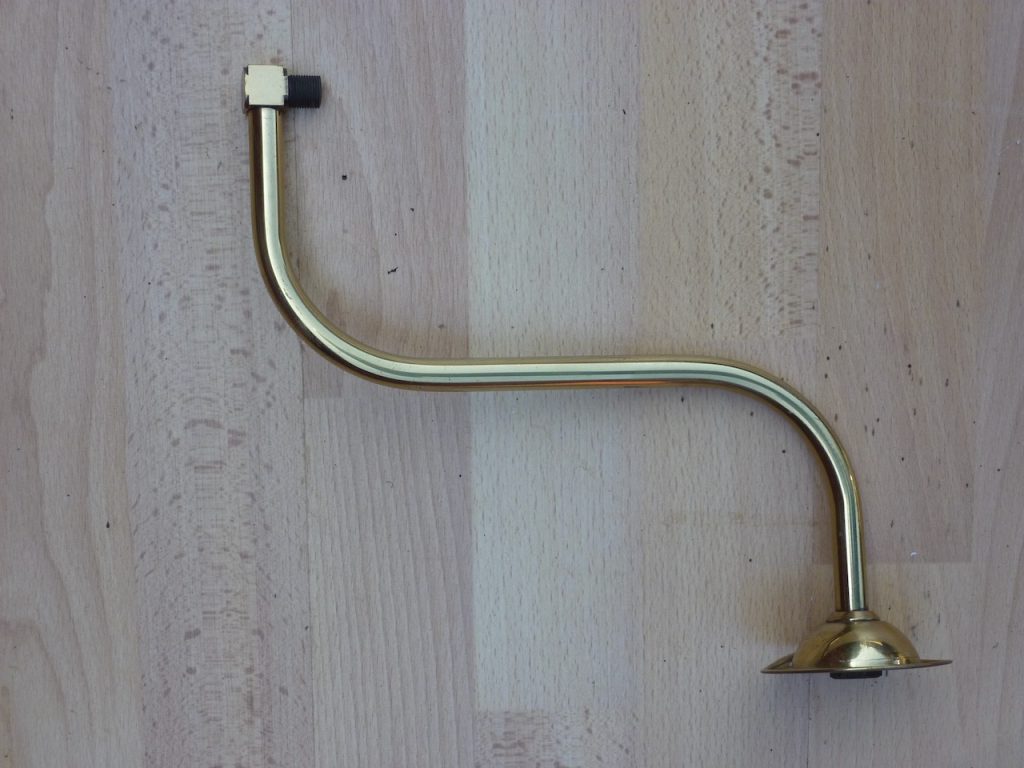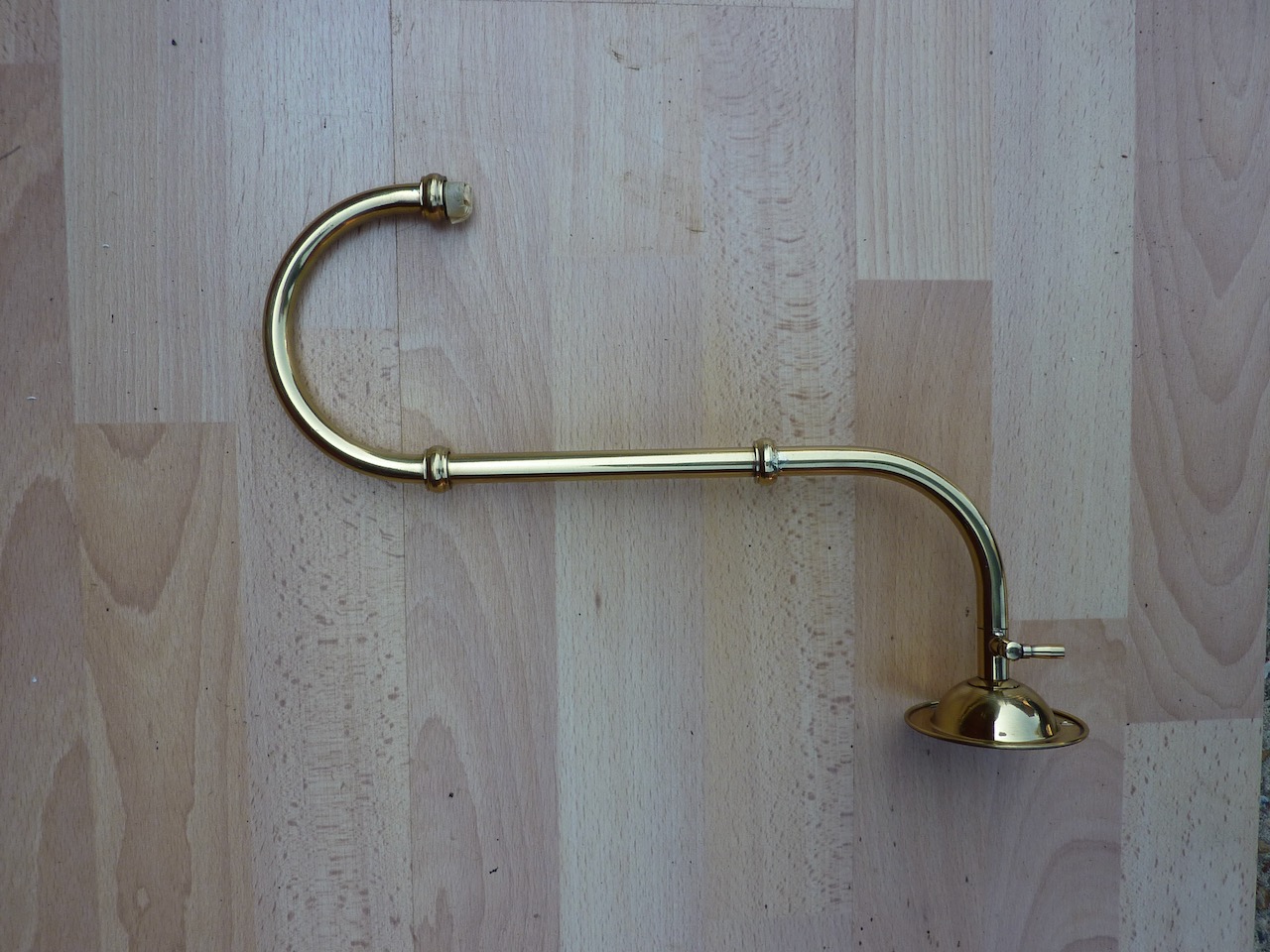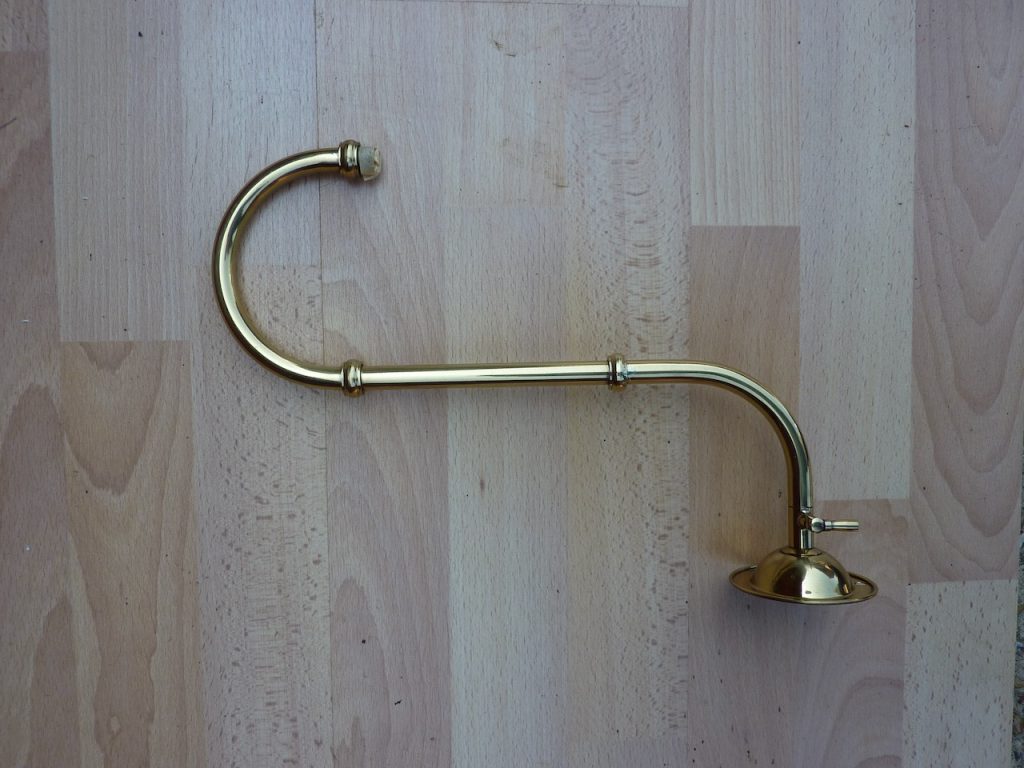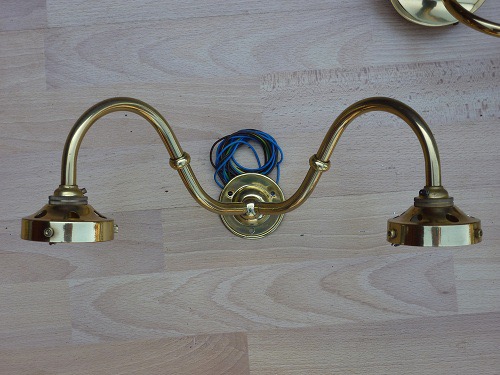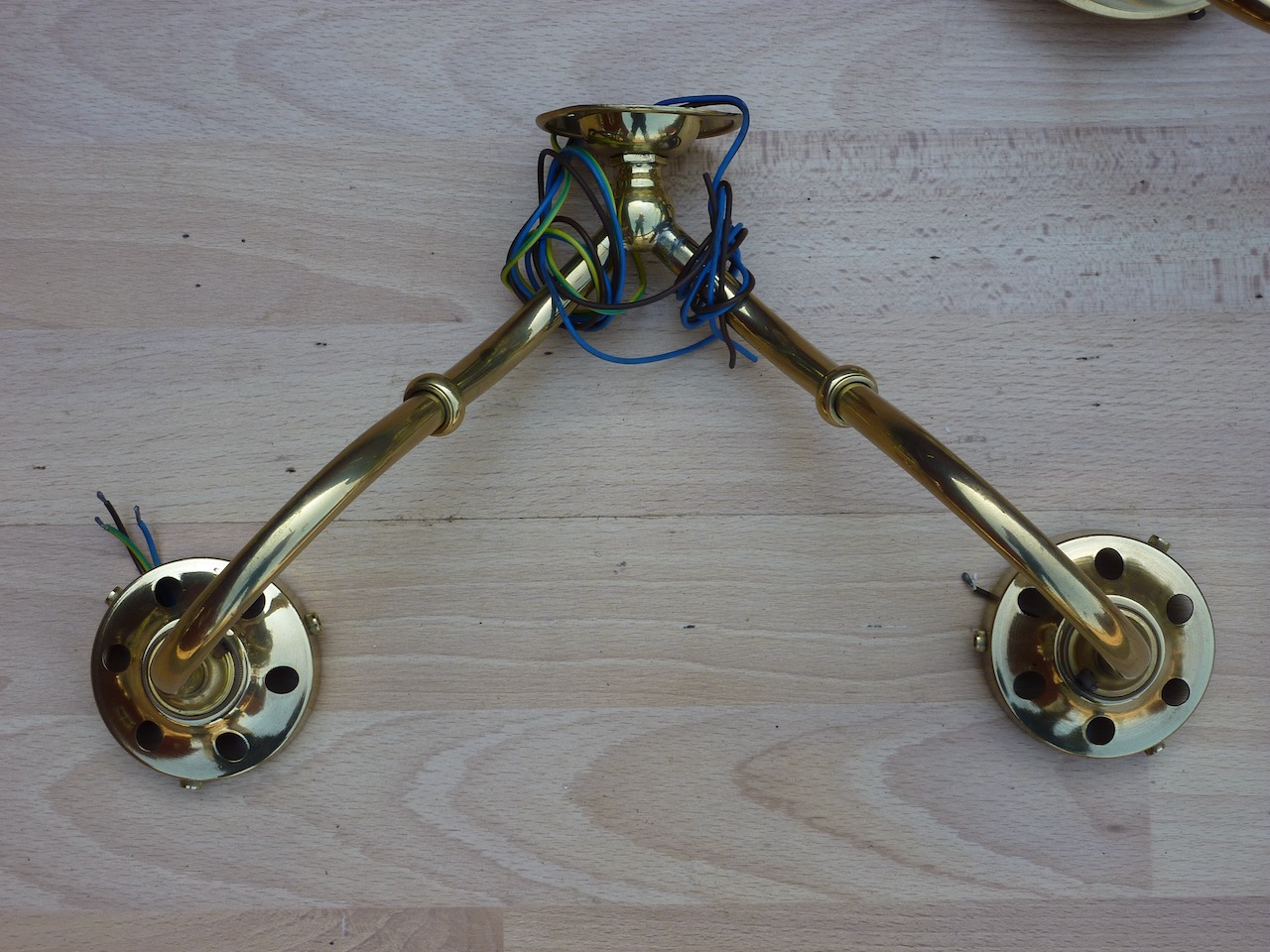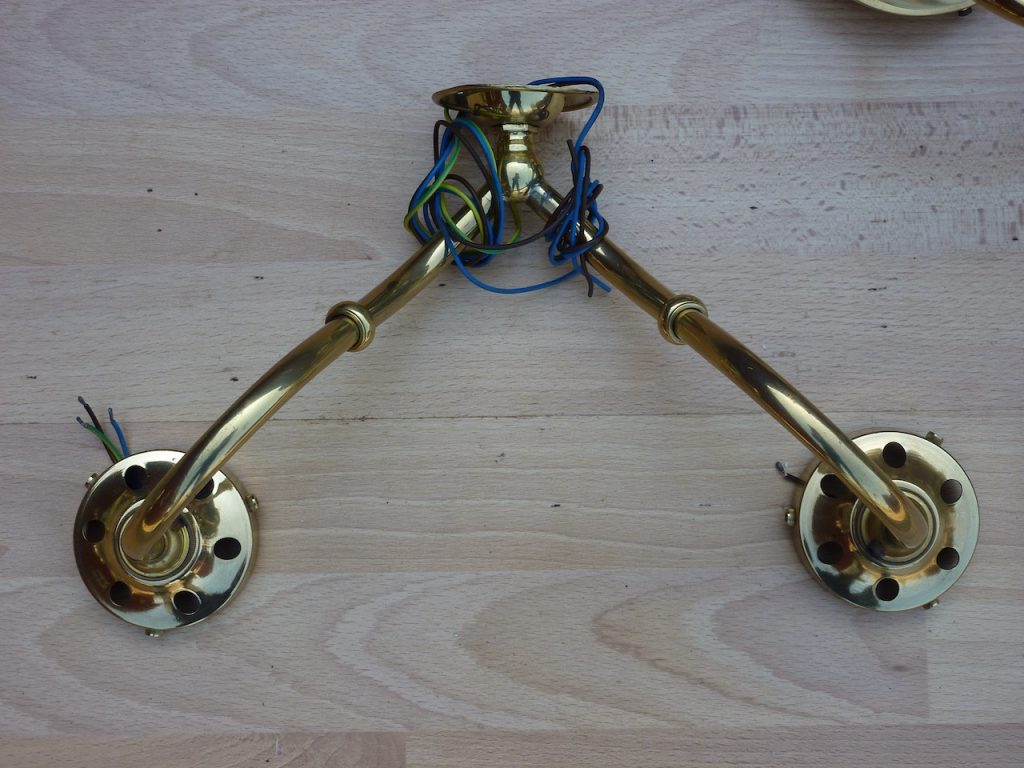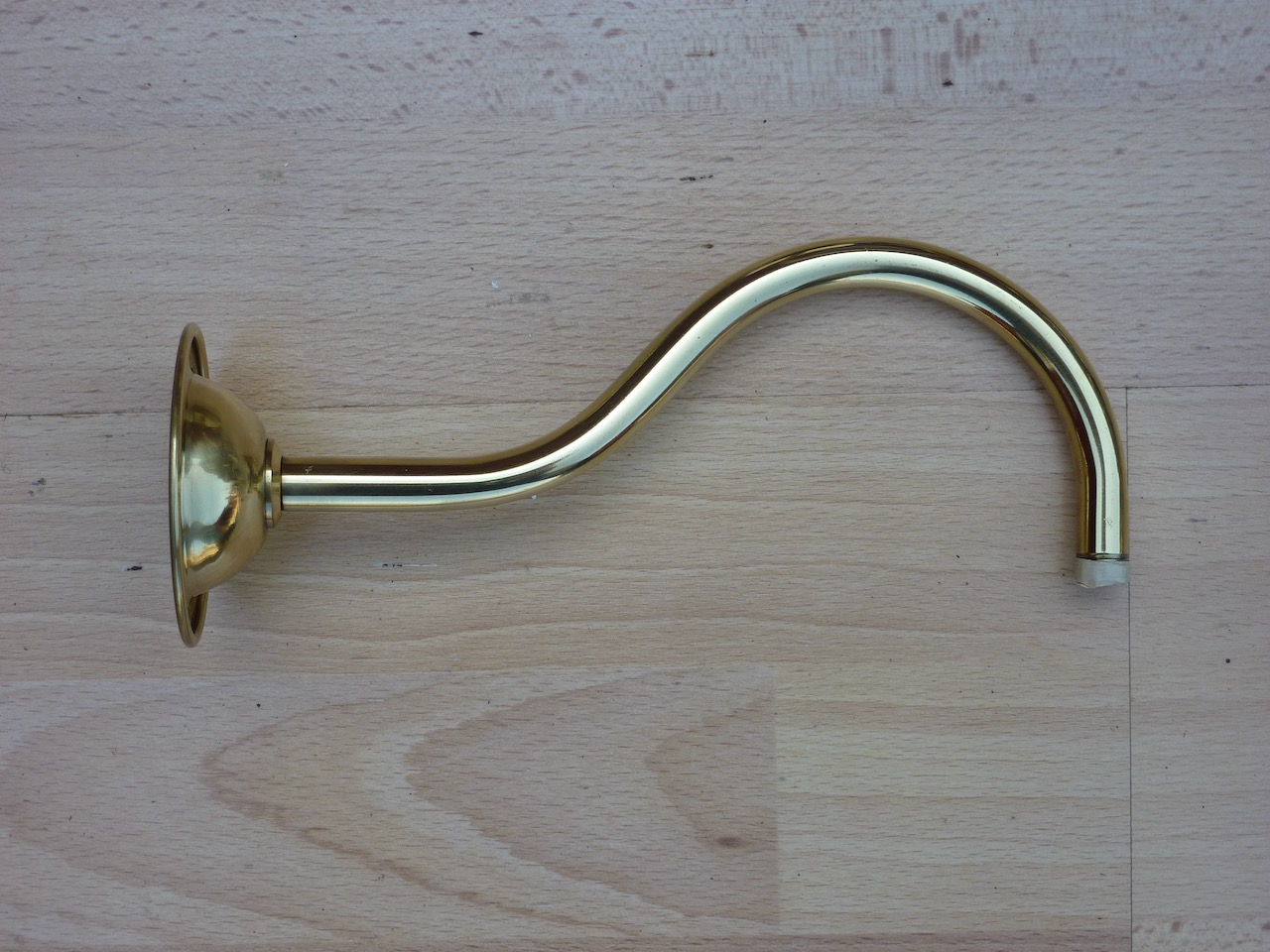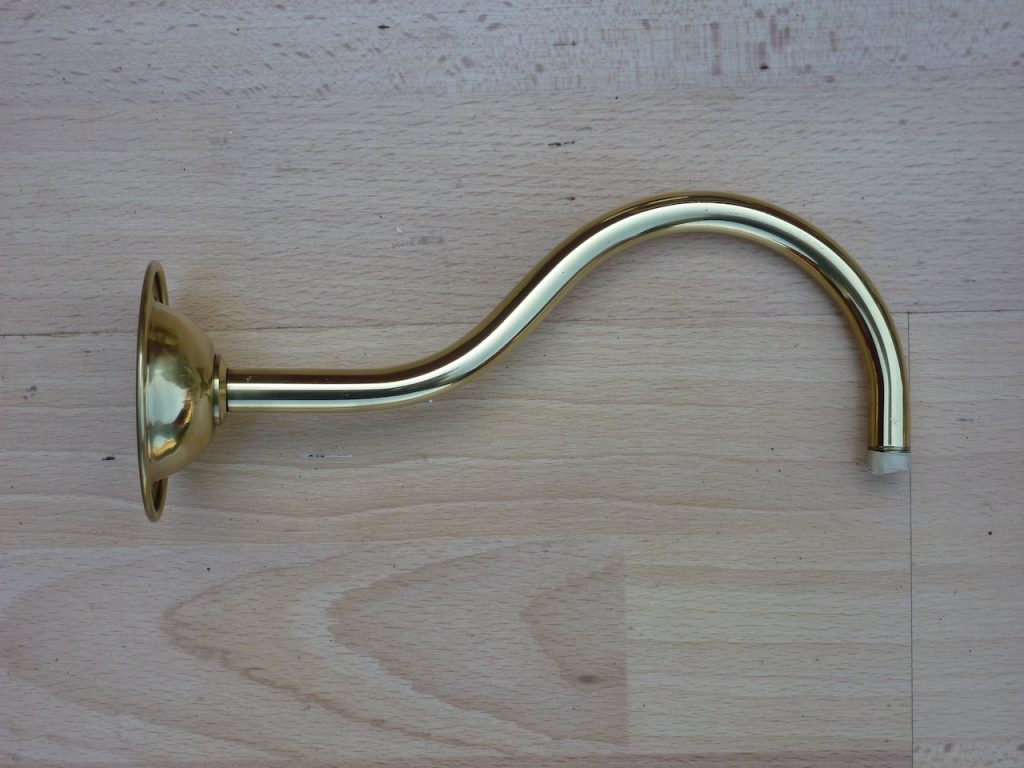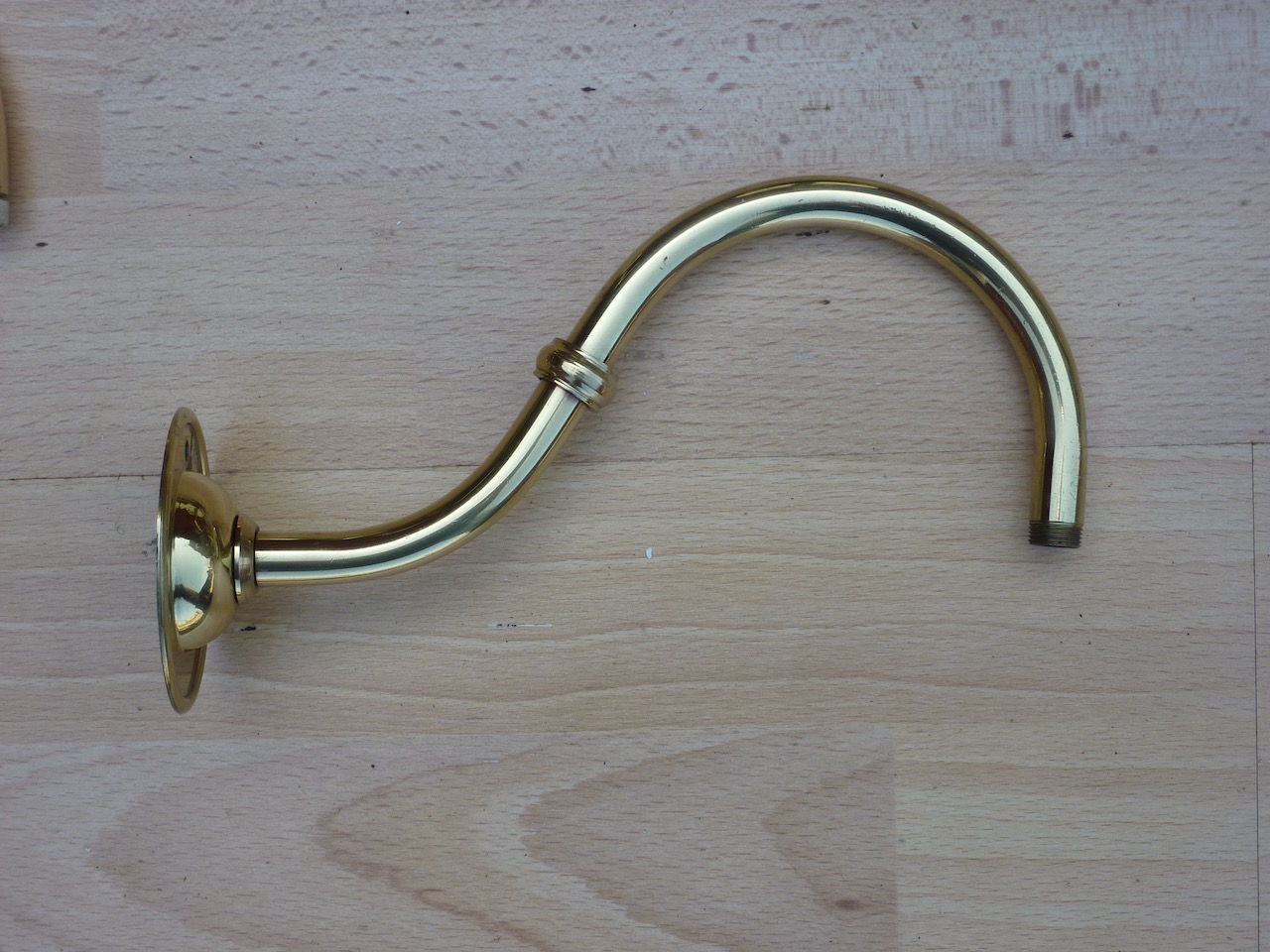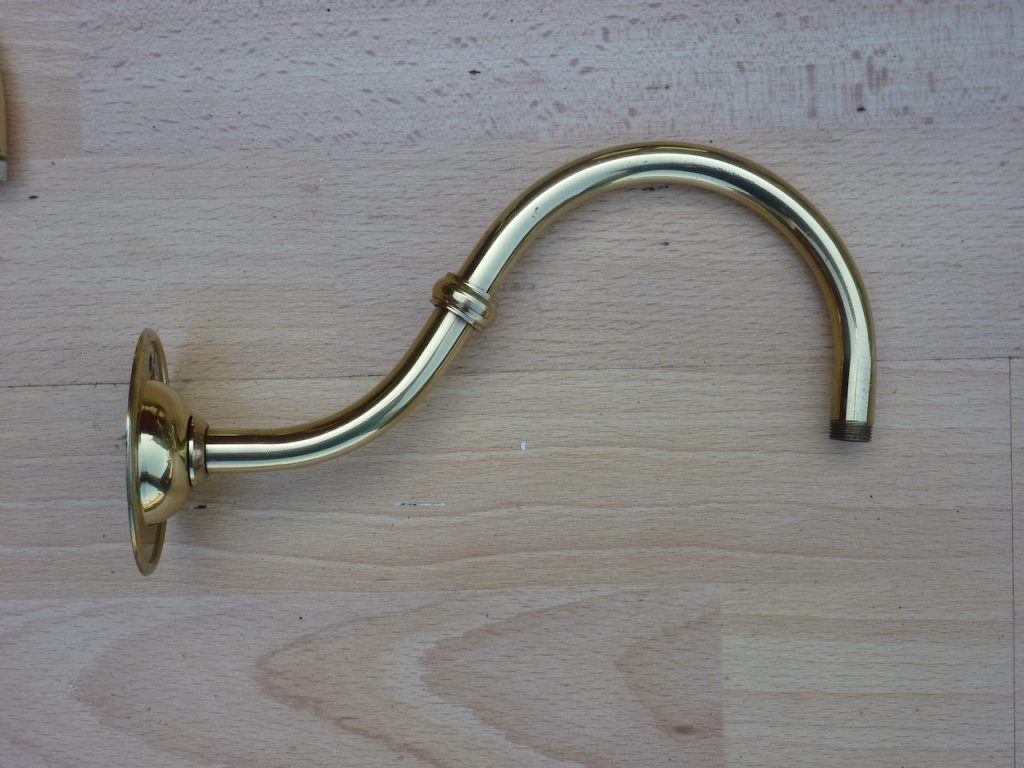 Market Place Previous Description.
This section is offered as a Market Place, especially for enthusiasts to view genuine gas lighting products that others wish to know about, to exchange, swap, buy or sell. Other gas products may be considered but this is NOT a site for unrelated general items. However, relevant literature, books, written information and even photographs may be included.
Whilst large numbers of relevant items are offered for sale on well known sites, many of these are poorly or incorrectly described or ascribed wrongly. The aim is to encourage visitors to the William Sugg site as a source of important and correct historical detail on gas appliance history.
Having said that it is important to state at the outset that the site and its author accept no responsibility for the correctness of any details in the Market Place or the result of any arrangement, financial or otherwise between any users of the site.
The Rules for the use of this section are simple:
1. In all cases you must supply your name and contact details
2. If you wish to have a product included you must supply a good photograph – or several giving different views or a close up with as much description as you are capable. Should you not know what the item is it may be included in a "What is this item" section but do say so. The Market Place contact form carries a CHOOSE FILE box. Click on this and select the file for uploading. Note: The size of upload has been limited to 2mb of standard file types.
3. You must state what you want Market Place to do. To provide information, to ask for information, to offer the item for private sale etc.
4. If you do want to sell an item it will be shown with email details only, for people to make initial contact.
5. If you have information about an item on the site, please use the form at the bottom of the page to provide this.
6. If you are interested in a private arrangement and wish to contact the owner simply email the contact information that will be attached to the photo. Do not involve this site further.
7. Finally, in order to assist the true enthusiast, Market Place may consider printing the link to an auction site to help people find items of particular interest being offered.
8. UNLESS YOU STATE CLEARLY THAT YOU DO NOT WANT ANY PICTURE OR COMMENT TO APPEAR ON THE SITE IT WILL BE ASSUMED THAT YOU ARE HAPPY FOR IT TO BE INCLUDED ANYWHERE ON THE SITE.

The webmaster is the final arbiter on everything.
Items for Sale: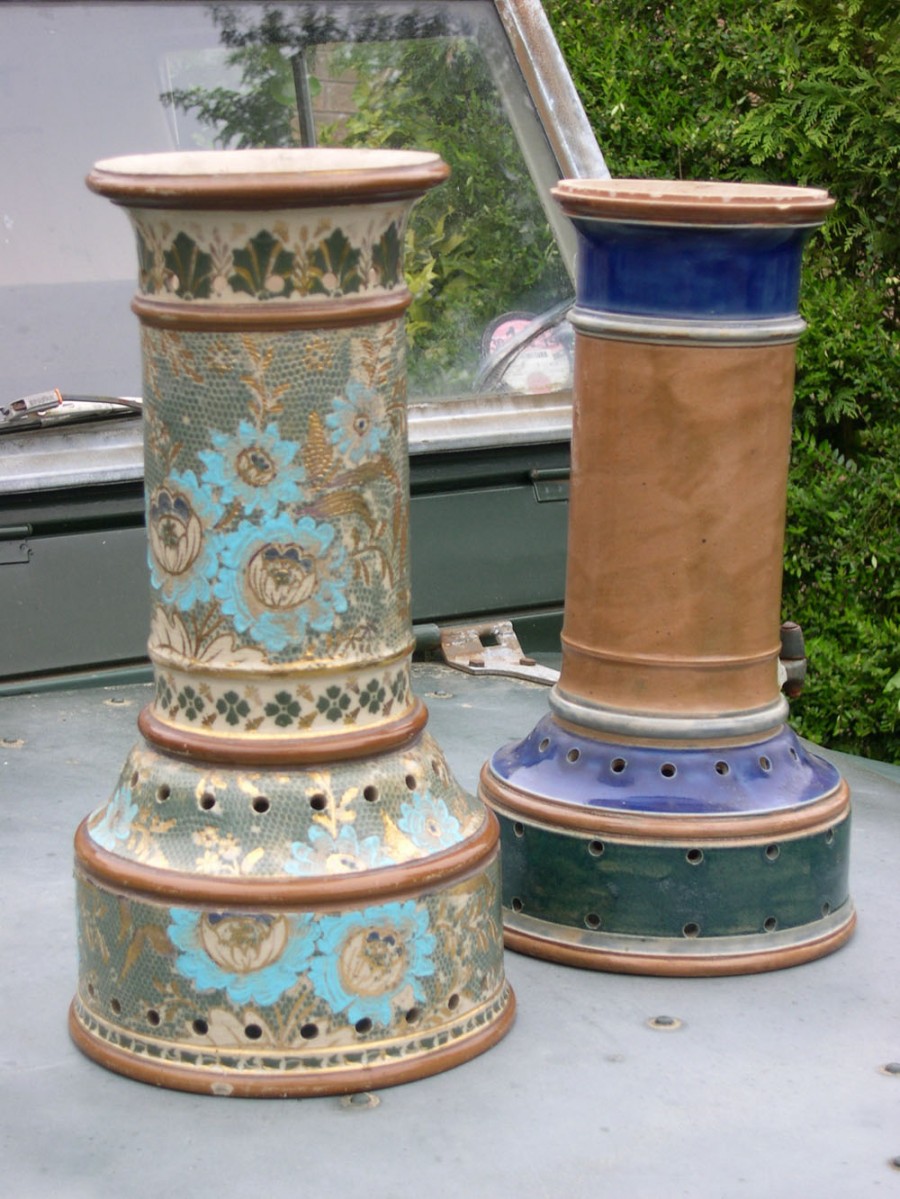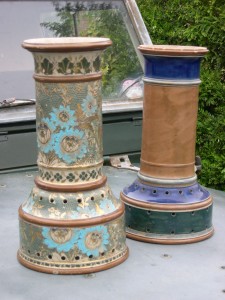 These are two recuperative lamp bodies frequently made by the Doulton pottery company. The owner says that the more colourful one is Doulton, Salters patent ware and very similar to Sugg ones shown in Chandler.
Details on the operation of recuperative lamps can be found on this site under the Sugg name of Cromartie. They could easily date from 1880.
If you are interested please contact Alex Marrack at al*********@my**********.uk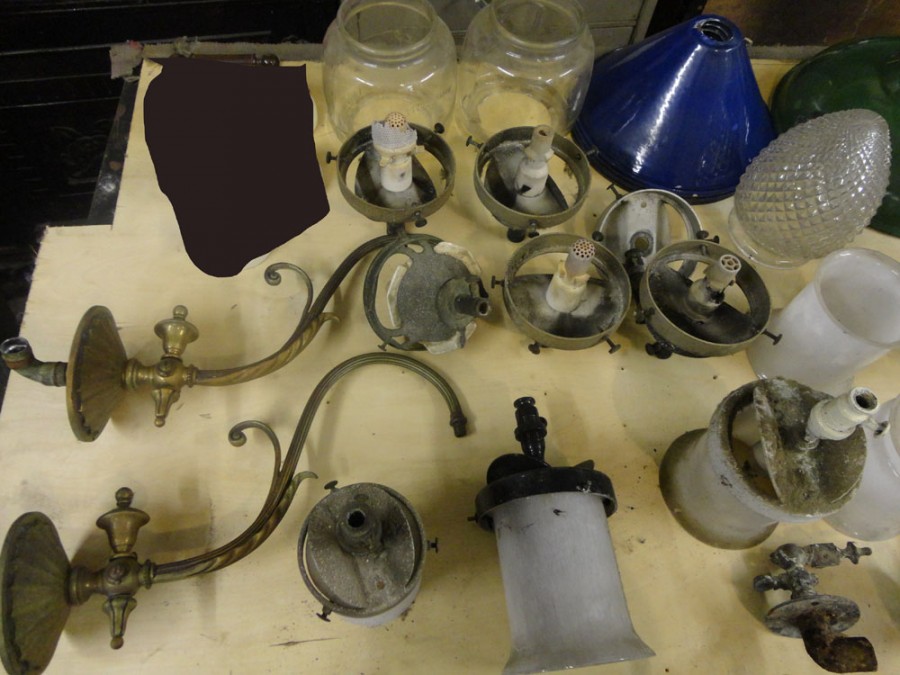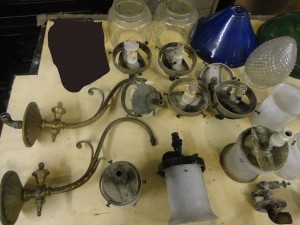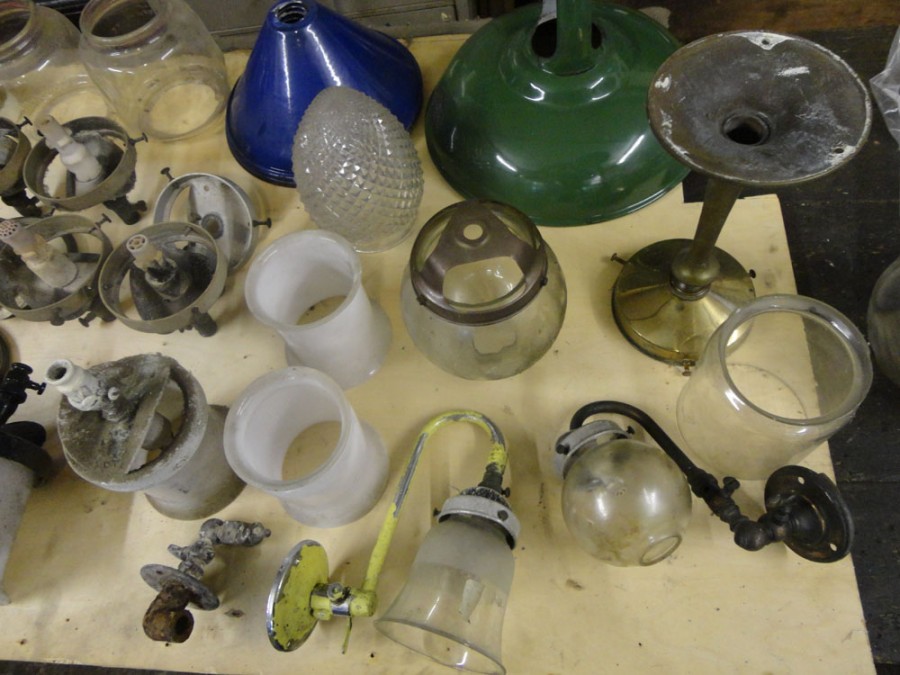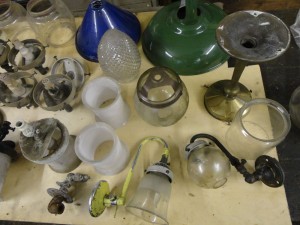 These two pictures indicate some part of a collection of gas (& electric) lamps and glassware assembled by Derek B Brown originally for use in the house he is now about to move from. He says that he wants someone "to take the whole caboodle off my hands". If he sends me more photos I will add them but if anyone is interested in saving this collection from the scrap man email br*********@gm***.com
Following many enquiries regarding glassware for the Rochester & Littleton lamps I have added the dimensions on the Rochester & Littleton page in relation to the many models that were produced and known by the number of 'lights' or mantles. The photo below shows a selection of these globes including the white opal globe that was produced for an electrical installation years ago. A few of these globes are still available. They are not suitable for gas but may suit a decorative requirement and are less expensive than the clear borosilicate high temperature glass ones. All sizes can be made – at a price.
Use the contact space at the bottom to send me your enquiry. Chris Sugg.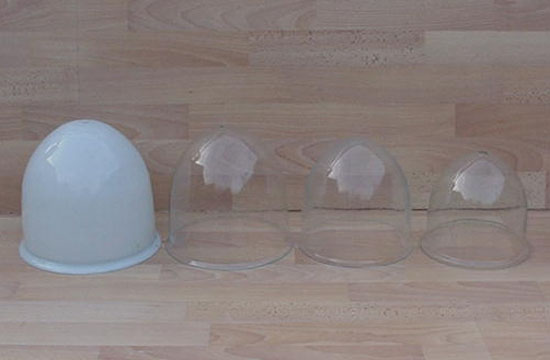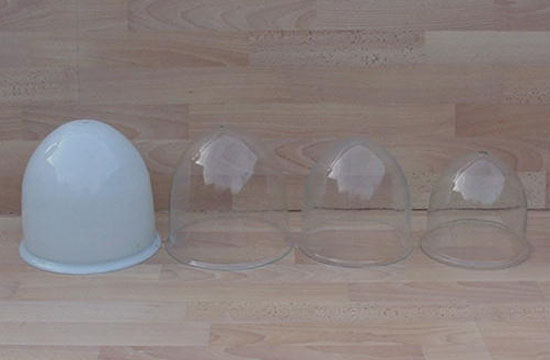 Help! I need one of these – (e.g. Broken glass/Missing Component/Lost item etc.):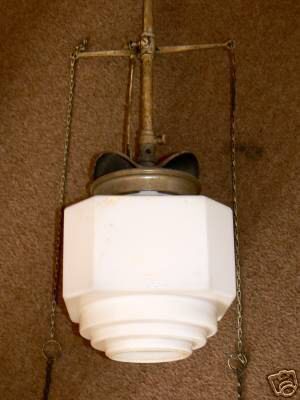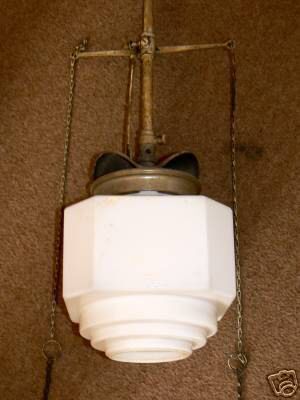 This is a 'Streatham' pendant that has just had 'an accident' and the owner is desperate for a new glass.
Can anybody help? It has a bayonet fitting with 3 lugs moulded on the glass so it is NOT a lipped item for 3 screws. The glass is 7.1/4″ across flats and 7.1/2″ high.
Other Heading Examples could be:
Information Request – (e.g. What is this item?):Details of items for sale elsewhere – (e.g. link to the item for quick reference):
Details of exhibitions or relevant collections to see or visit etc.:
Market Place Contact Form:
No Fields Found.