It is clear that William Sugg & Co were prepared to design and manufacture special gas lights for several royal premises and, as they don't fit into the other categories this section has been added to provide a home for what are often really unusual, complex and beautiful gas lights.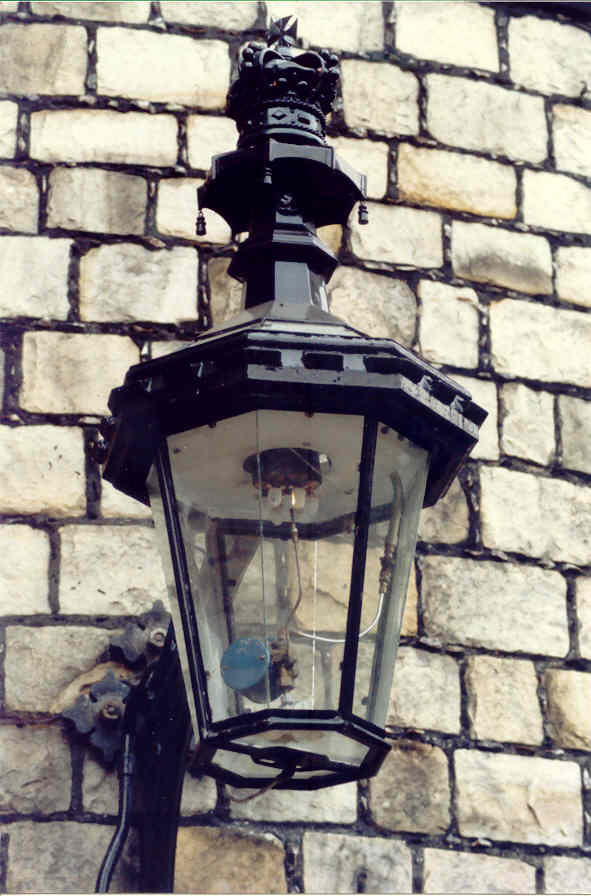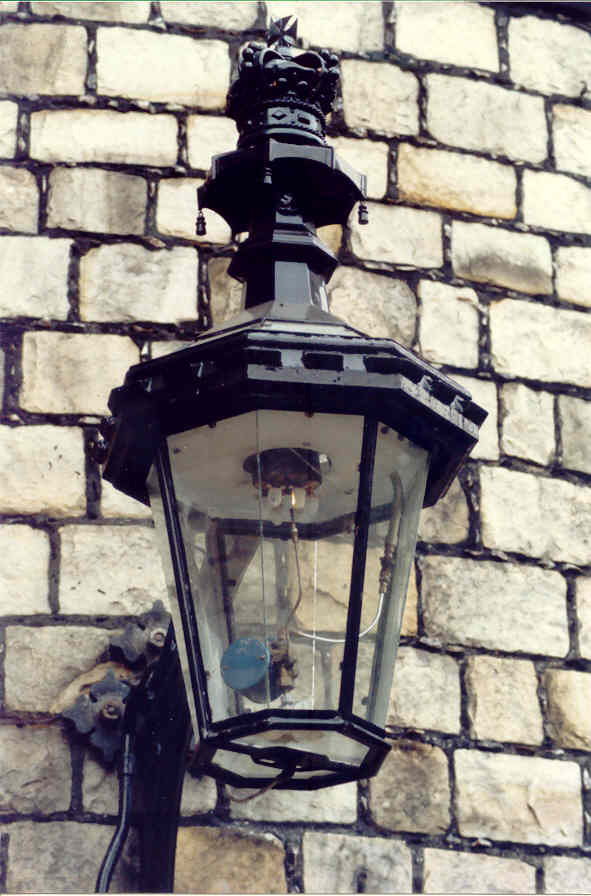 This unusual fixture is one of several at Windsor Castle. It is particularly unusual in that it has an octagonal body with only 4 side ribs whilst pairs of glazing panels make up the other 4 corners. As you can see it has a 6 lt burner with clock and permanent pilot. The lamp is cradle mounted and has a feature chimney arrangement which carries four miniature 'tassles', a feature also seen on lamps at Osborne House on the Isle of Wight. It is of course topped off with the Royal Crown. These lamps are also mounted on posts and can be seen in the Blog Post for May 2018 where they were prominent during the televising of the Royal Wedding of Prince Harry and Meghan Markle – now The Duke and Duchess of Sussex.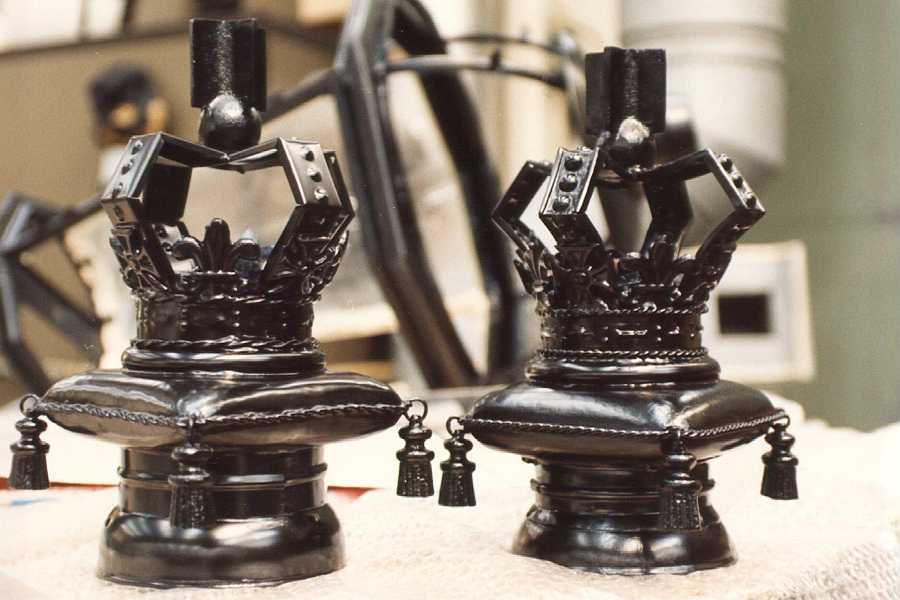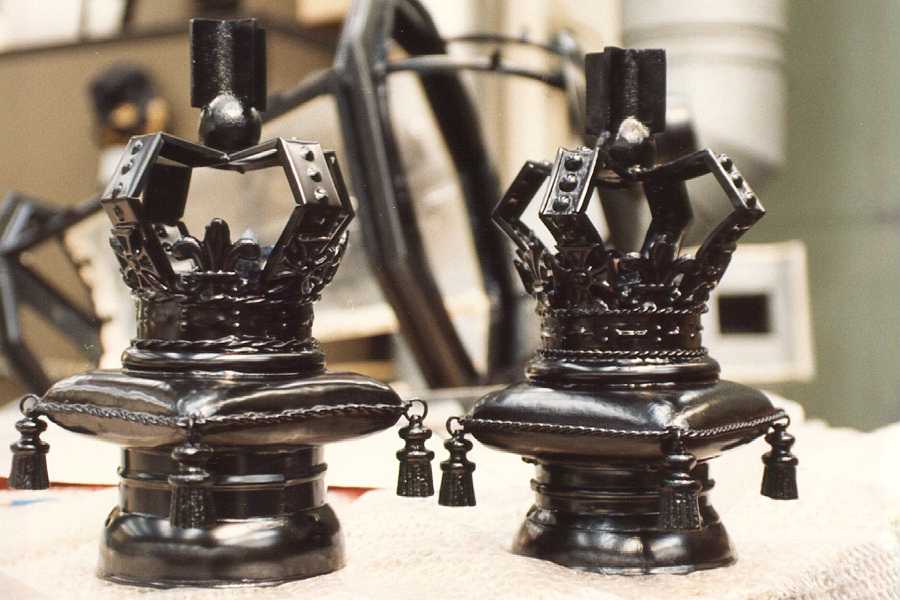 Another tasselled cushion crown assembly close-up.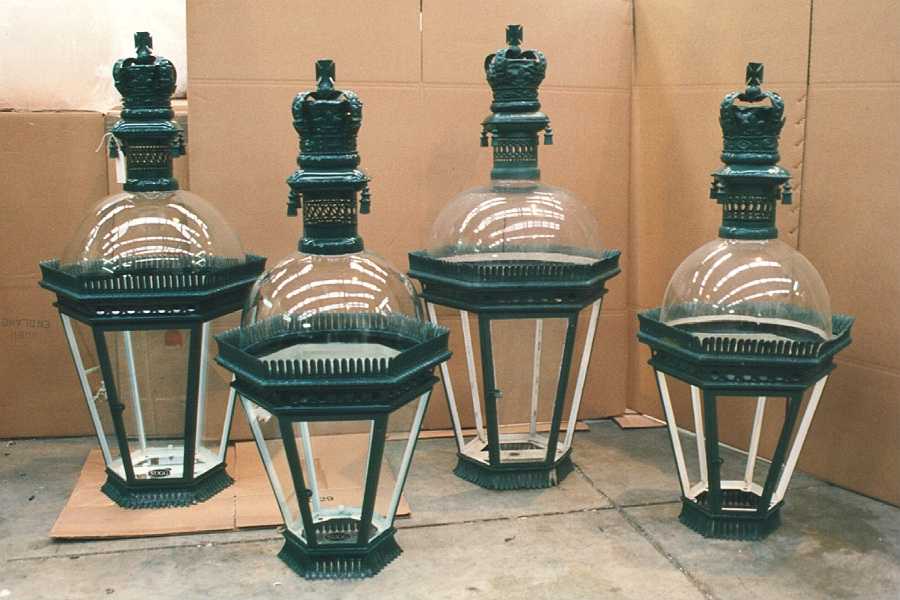 These are the Osborne House lamps, two are originals and two are replicas, including the tasselled cushions!