(This is an element of 'Heating')
There are two types of heating appliance that were designed for overhead heating. The first shown below is the 'Stokes Heat and Light Unit' which combines gas lighting with a radiant heating surface.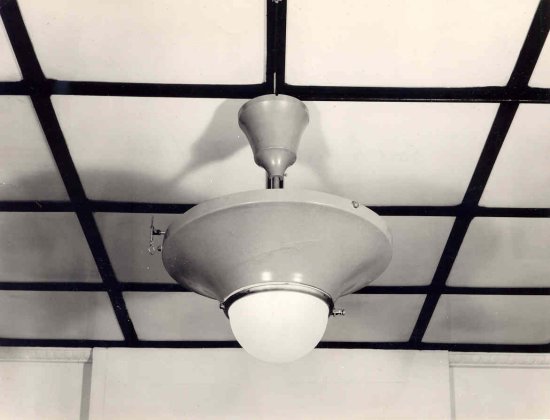 The second unit known as the 'CP Raymaster' was developed as an efficient means of radiant heating using a row of plain jets combined with carefully shaped reflectors.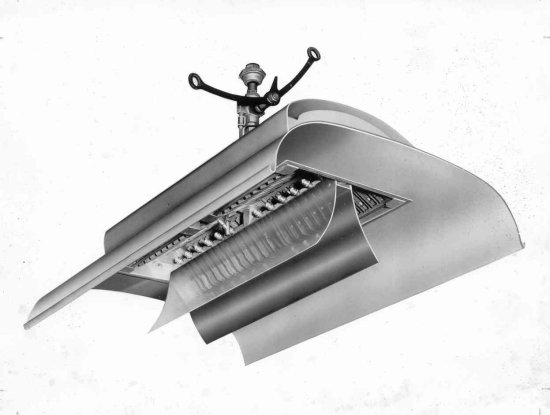 The illustration below shows a classic application for the Raymaster in a long airy building which would be expensive to heat with any other method. The use of radiant heating in one form or another is still widely used in industrial buildings.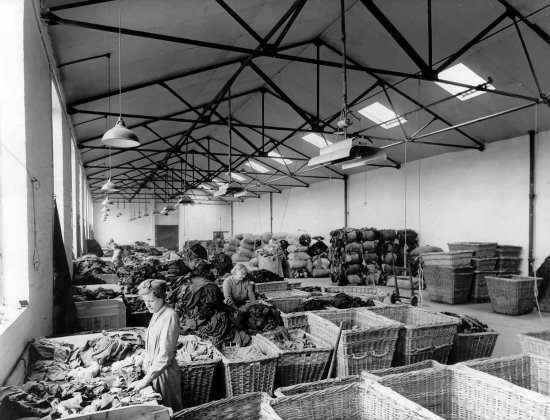 Copyright © Chris Sugg 2006-13
Top of page
or
Back to Heating