(This is an element of 'Publications')
An early (1879) advertisement for a 200 candle Globe lamp with argand burner.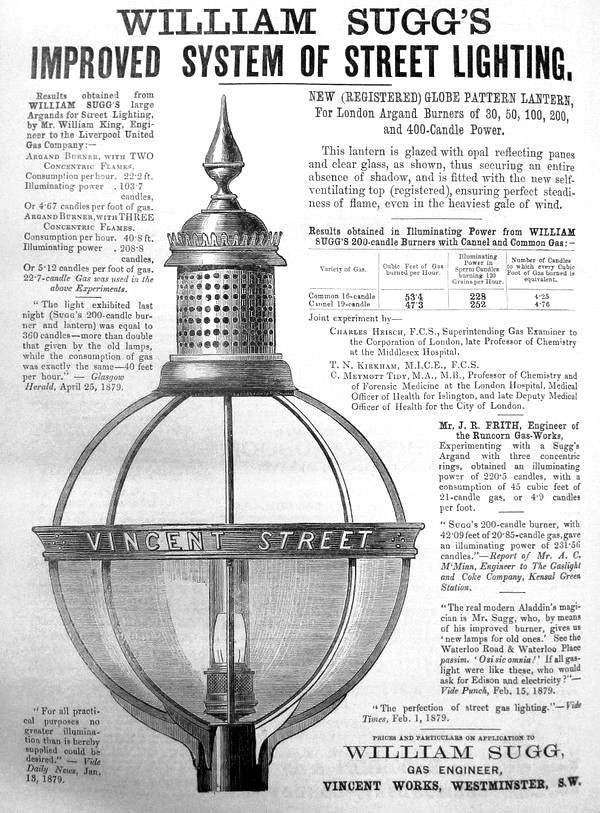 Below are advertisements from the Journal of Gas Lighting in the period 1905 – 1913
(collected by David McDougall)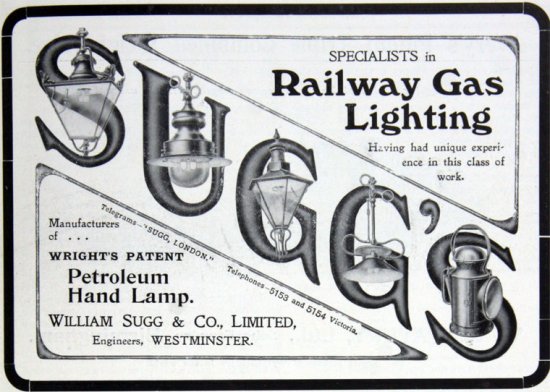 Victoria Station was relit in 1905 by gas
and a special booklet was produced in 1906 by the Gas Light & Coke Company (GLCC) to trumpet this triumph of the old over the new!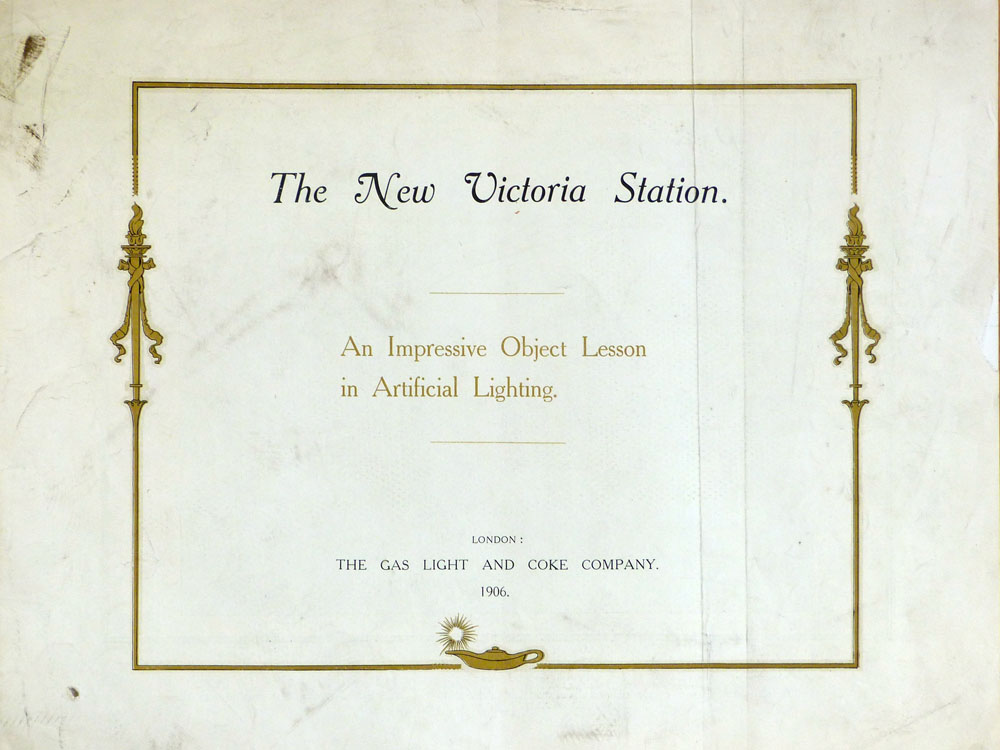 Click twice to enlarge the image to read the text from the next page onwards.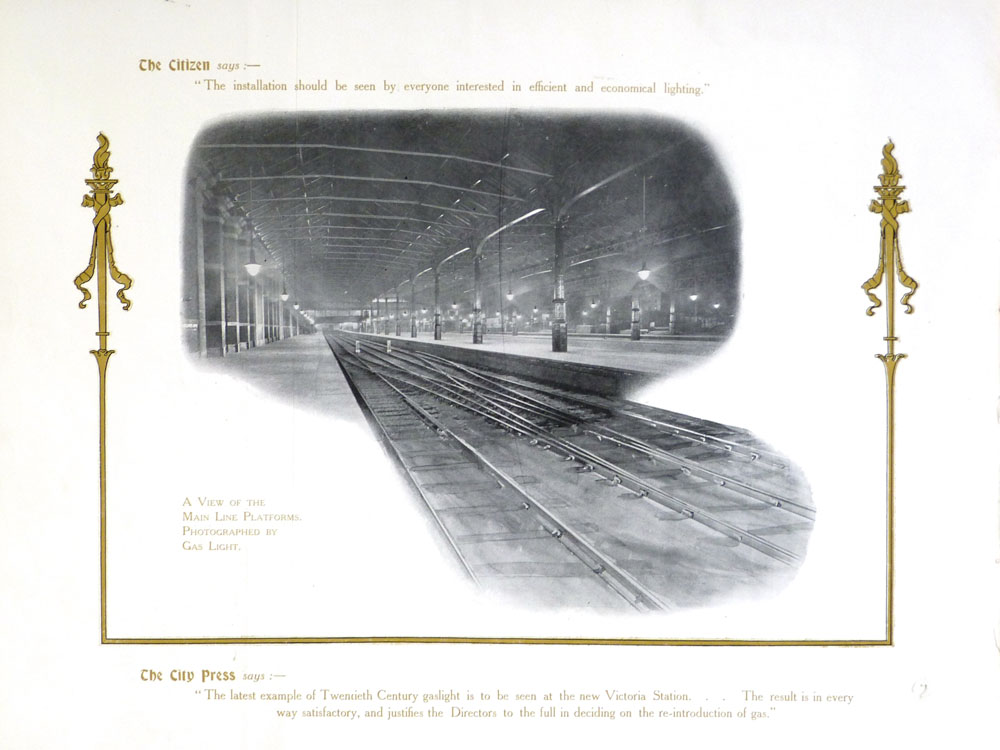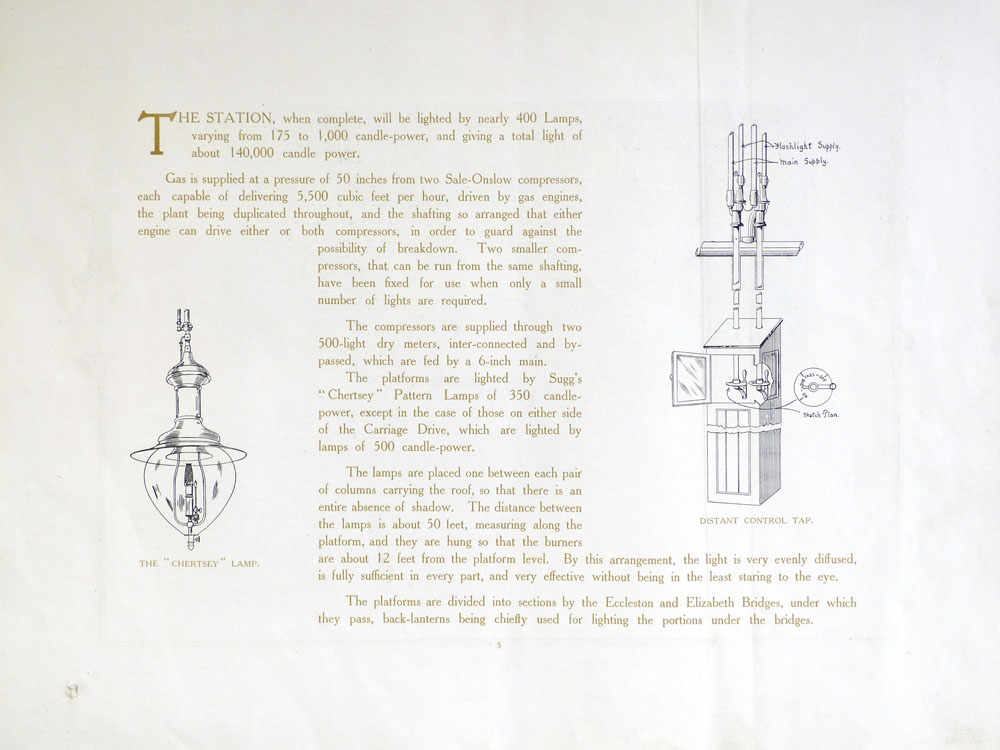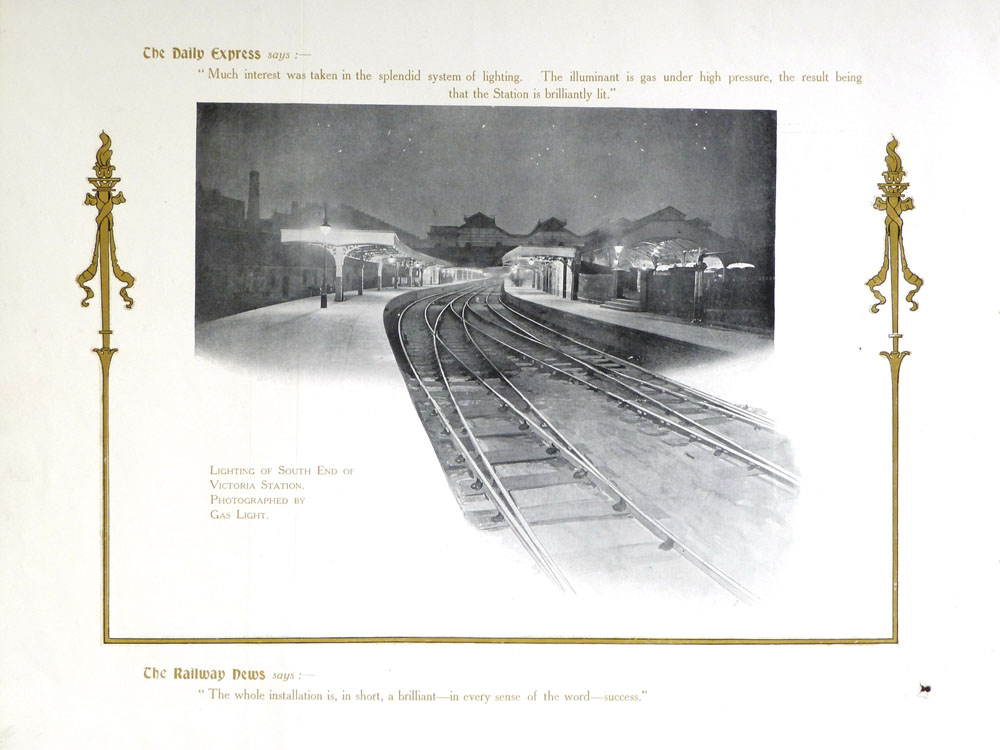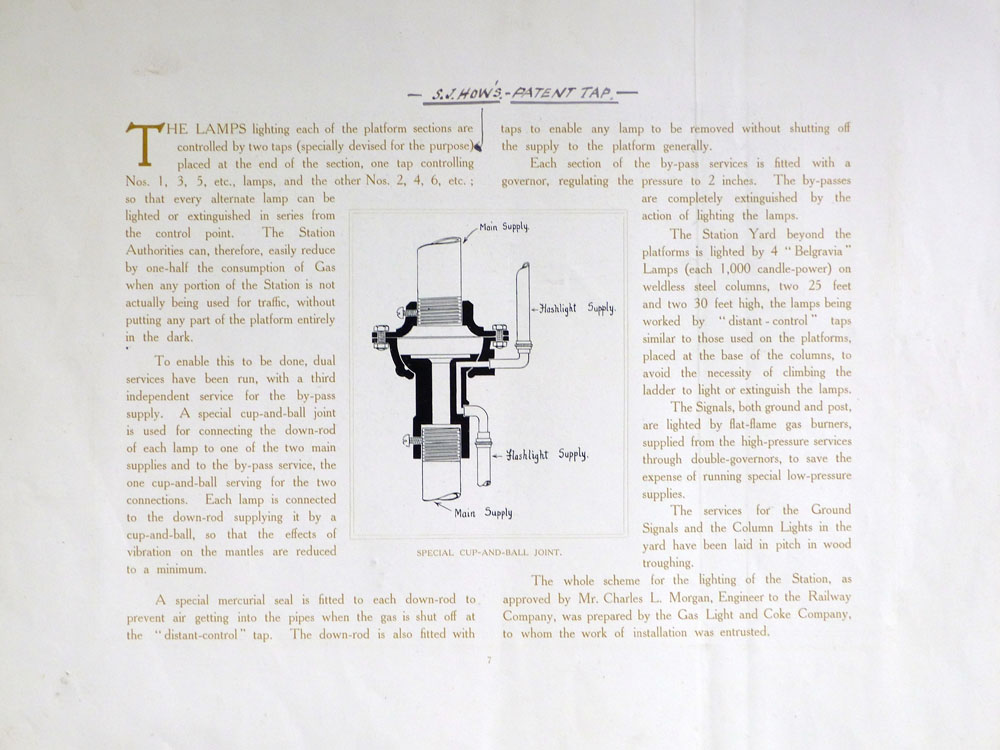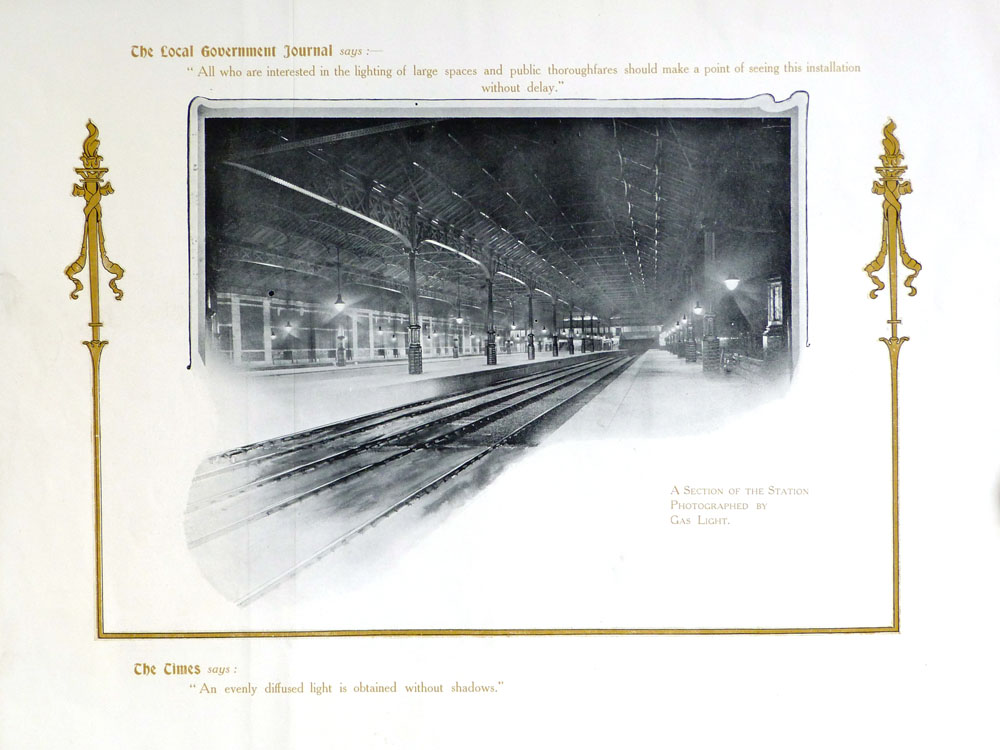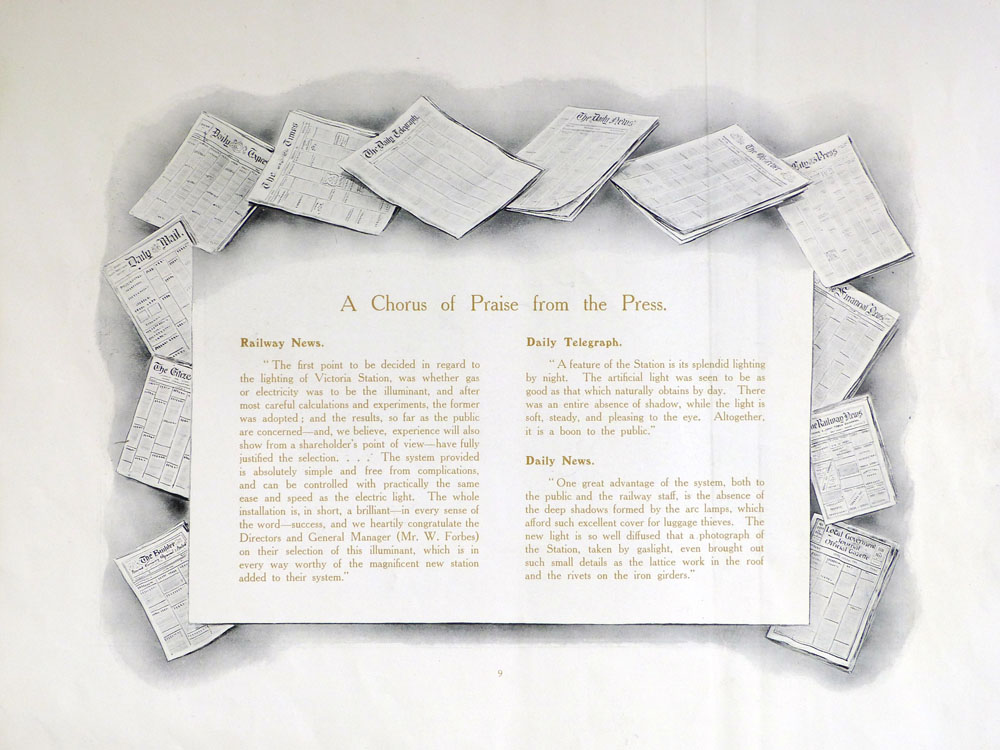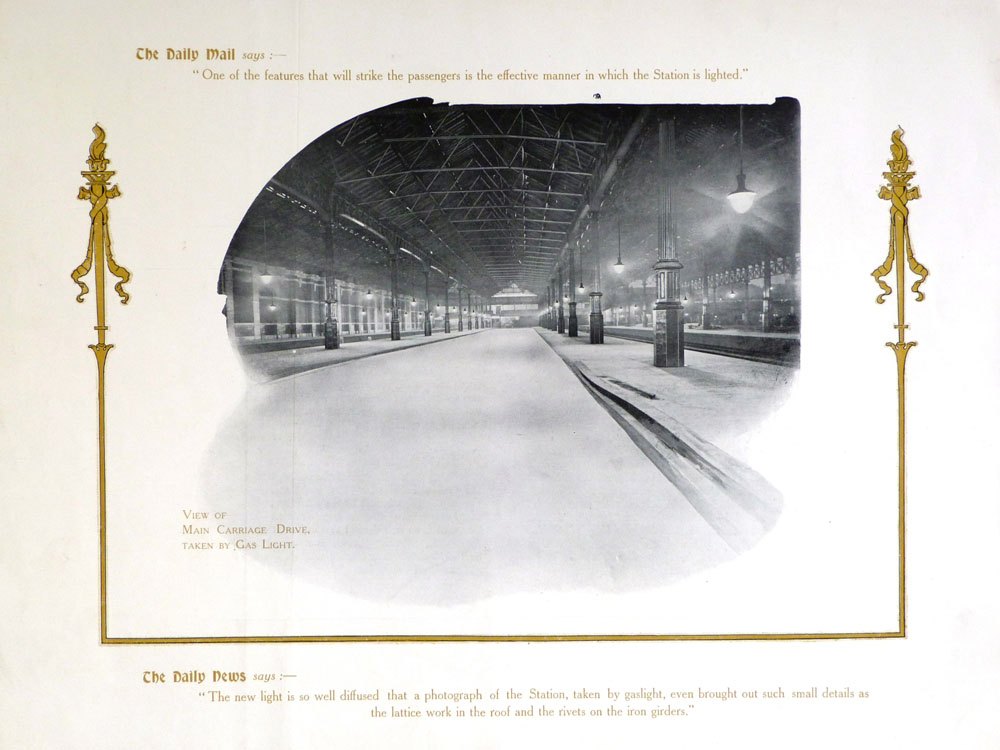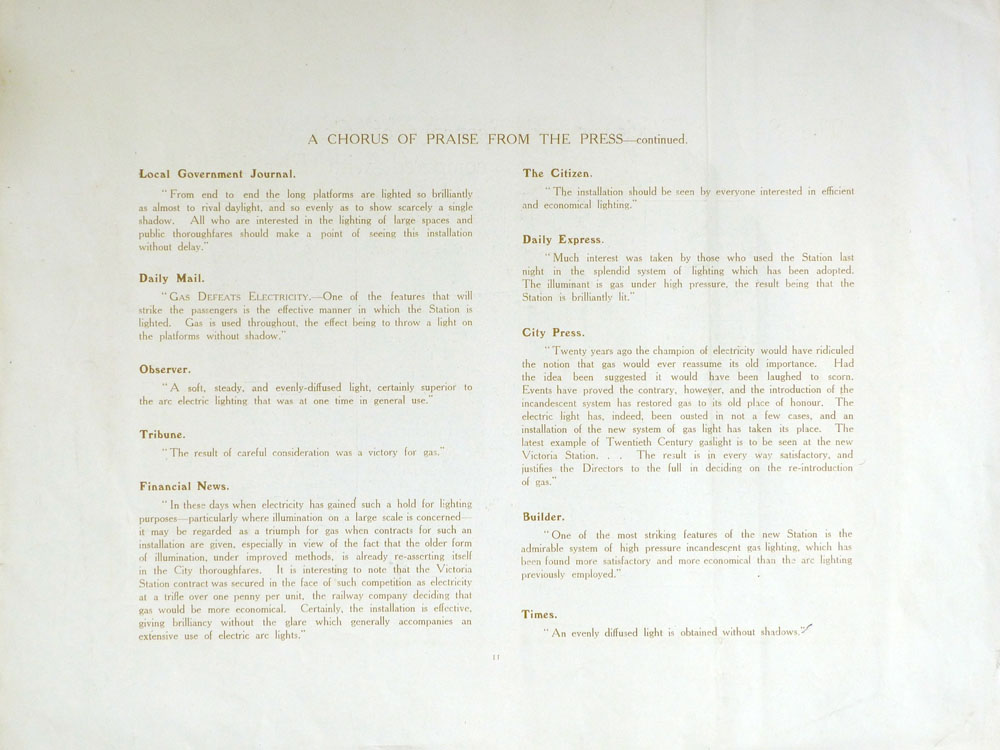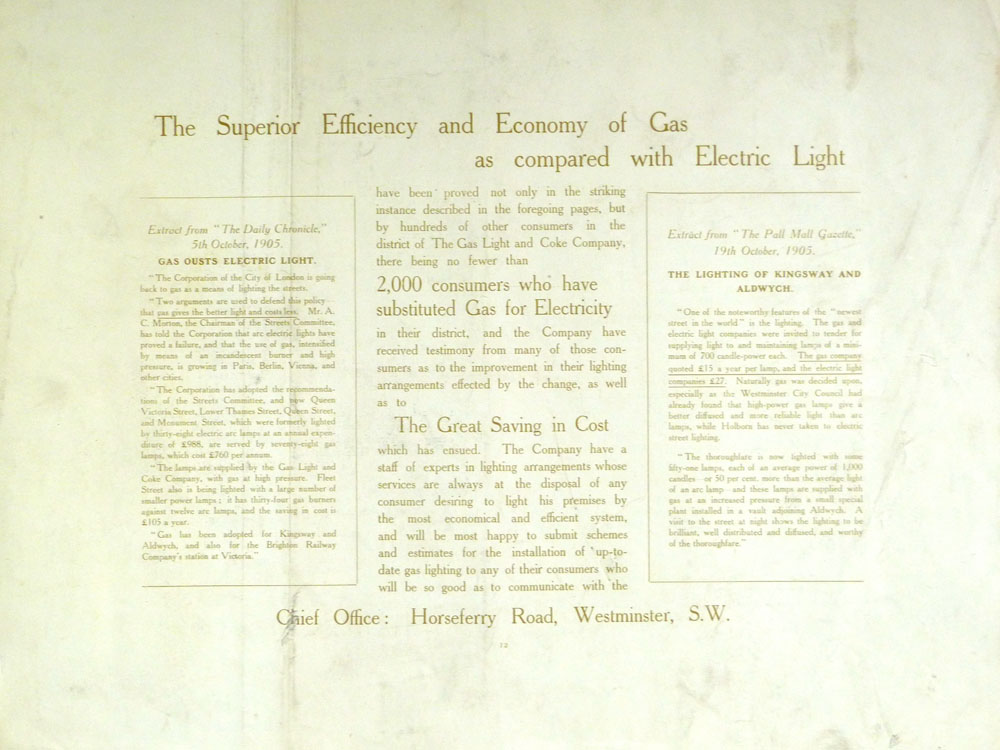 Copyright © Chris Sugg 2006-13