These photographs are mounted in two albums dated October 1881 both of which are signed by Wm S Wright. Because they are mounted in an album I have presented them in the same fashion as a 'flip album'. However, as you can see from the picture below the actual album is hinged on the short edge whereas the flip album has to hinge on the long side to present the majority of the photographs the correct way round.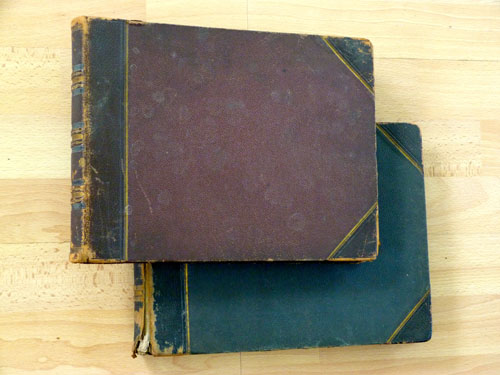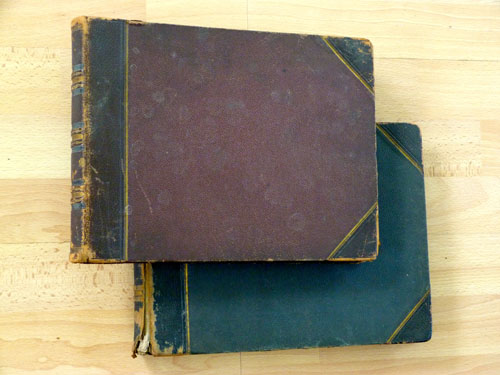 Album 1 – Interior fixtures
Album 2 – Street Lamps and burners
These two photo books will be added shortly following removal by system alterations not compatible with new Word Press program.