Products illustrated in the literature of William Sugg & Co fill this website providing details from another era that would otherwise have been lost.
As mentioned in the 'introduction to publications' the catalogues were given 'List numbers' which follow through the years. The catalogue list numbers and the miscellaneous products are conveniently shown on two catalogue pages from the 1880's as shown below although at this date the highest list number is 8:
Pages from the 1880's catalogue below illustrate the huge range of beautiful 'simple' fixtures designed to take open flame burners.
(SEE LARGER VERSIONS OF THESE UNDER 'Simple Brackets & Pendants' in 'Interior Lighting' within 'Lighting'.)
From 1904 to 1908 the catalogue size was increased and the sections were available separately. The page below lists the huge range of products and facilities offered by William Sugg & Co at this time.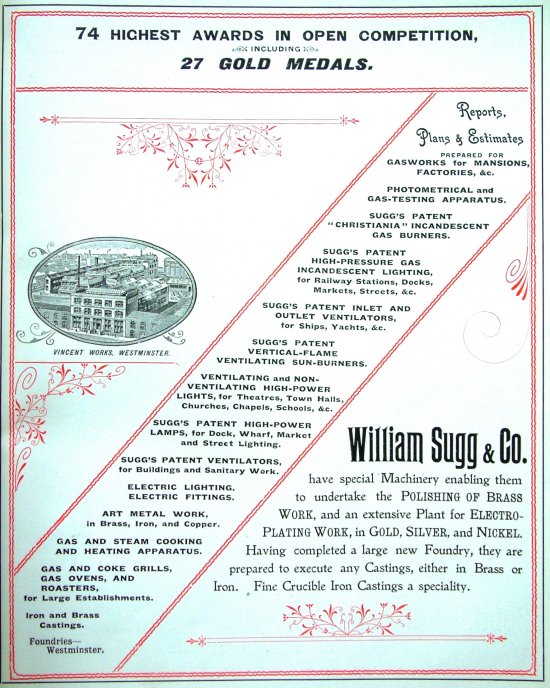 After the death of William Sugg in 1907 there was quite a shift towards more standardisation in publications although the reference numbers for the different groups of products were retained, albeit with additional numbers to cover later products. In addition, for many years, a new booklet was produced every year. Because of the popularity of the Sugg lighting products and the literature as collectors items in their own right, I reproduce here the covers and dates of many items which could be considered collectables, to assist with identification.
LIST 11 'Lamps & Fittings' and LIST 11 Section 2 'Brackets & Pendants'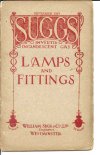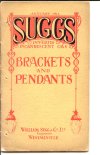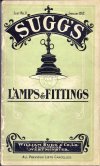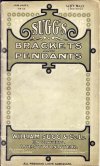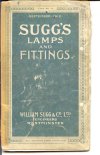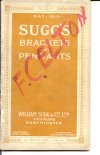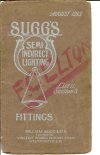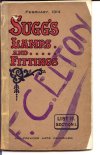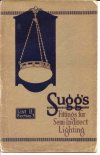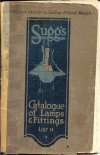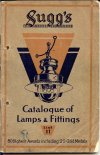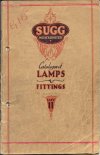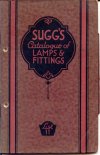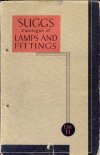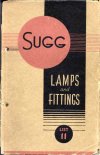 Mr Elton whose name is seen on several of the covers above worked in the sales department and was clearly not going to let anyone take his catalogues away! As it happens he was right – they survived!
---
This is what the inside of one catalogue looks like:
CATALOGUE LIST 11 APRIL 1931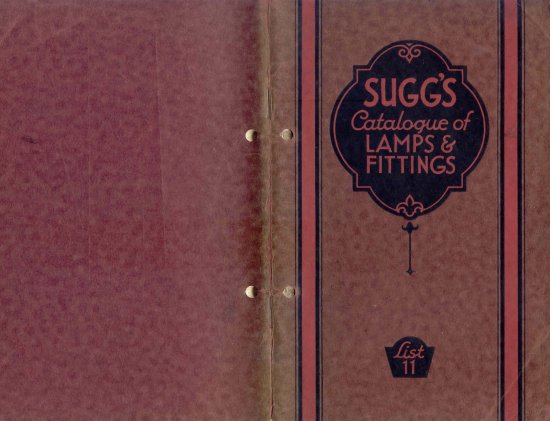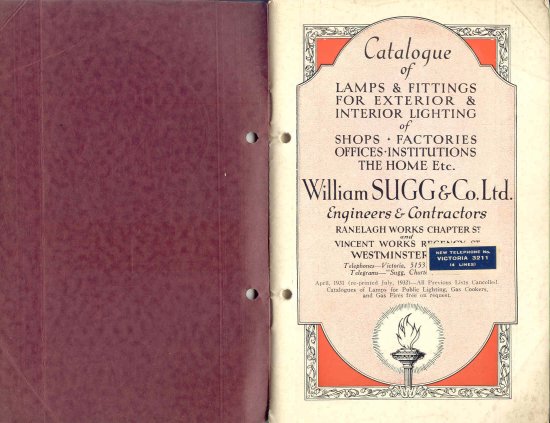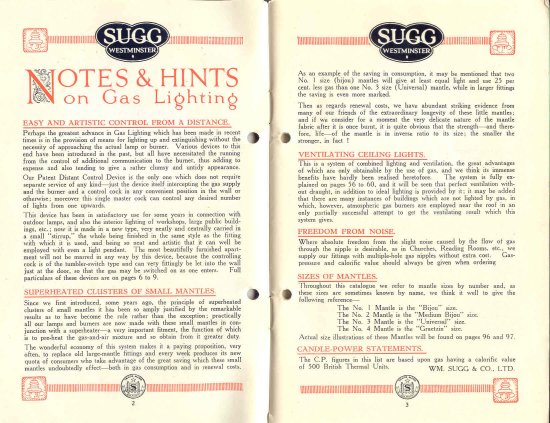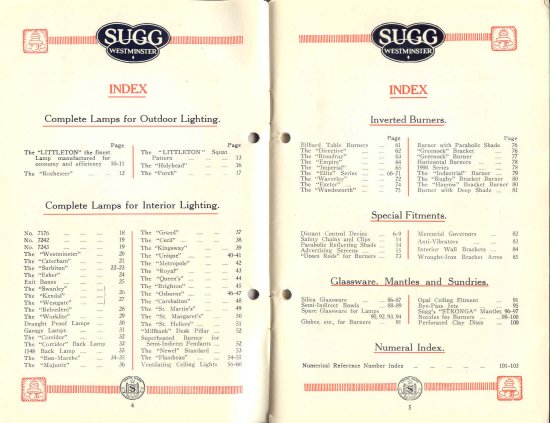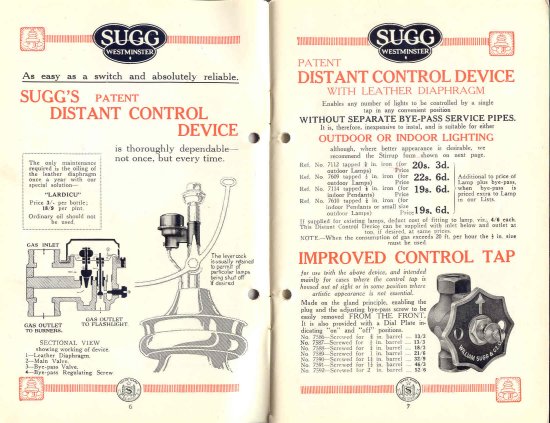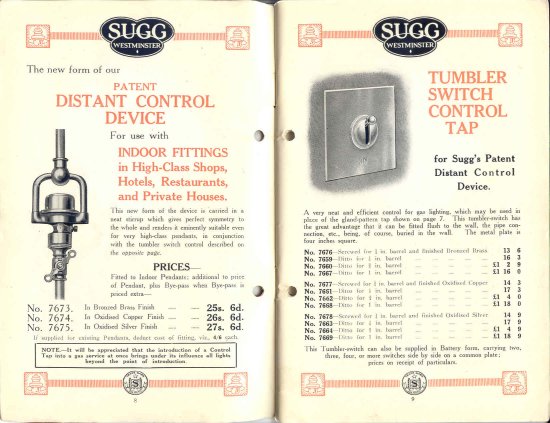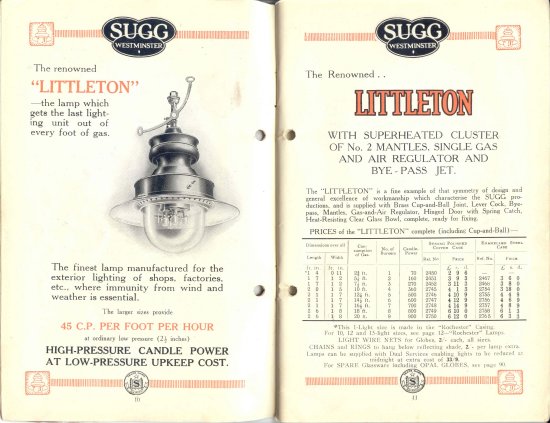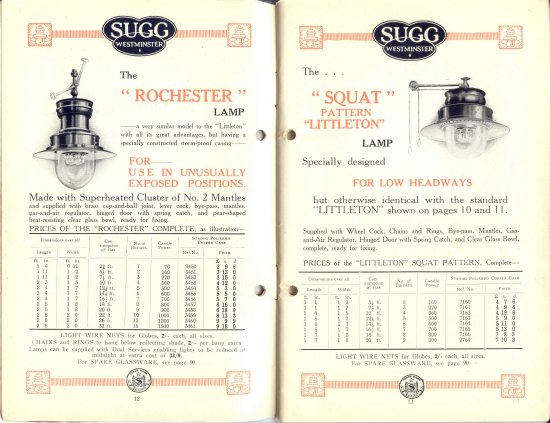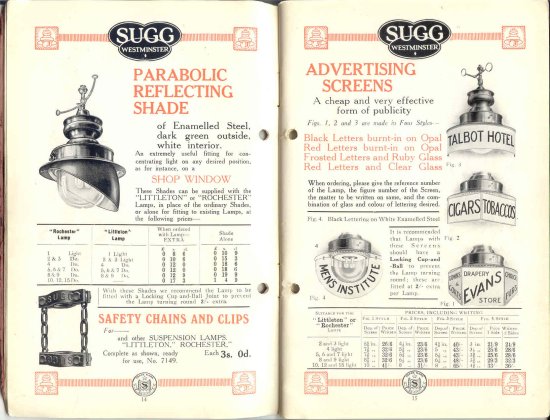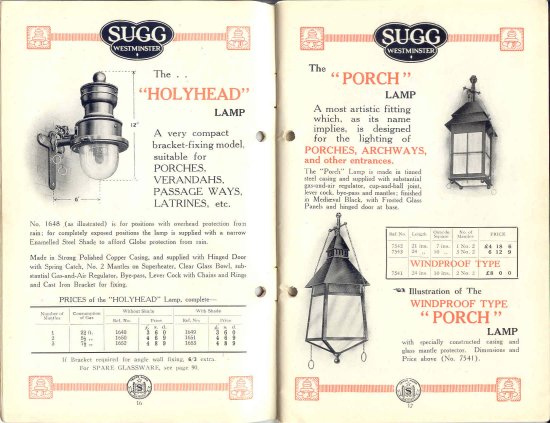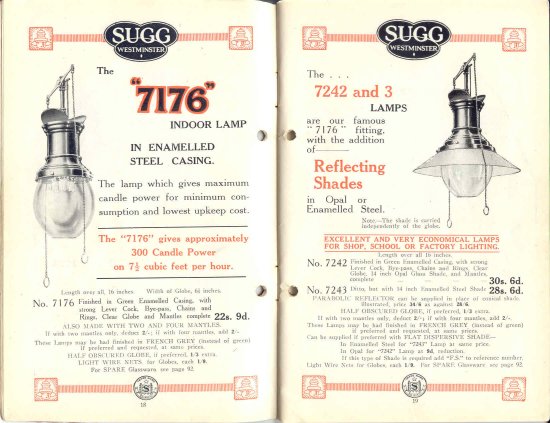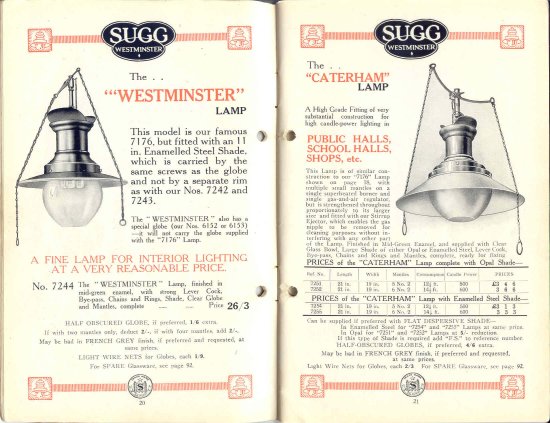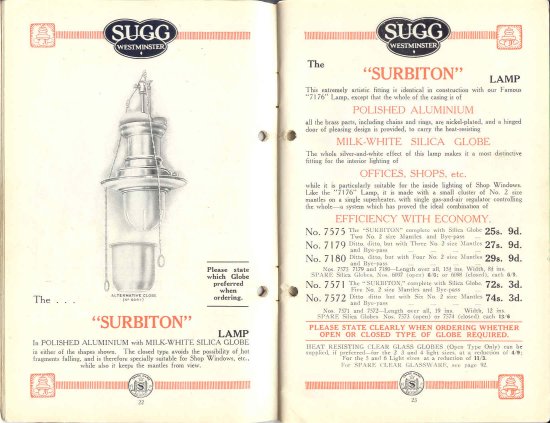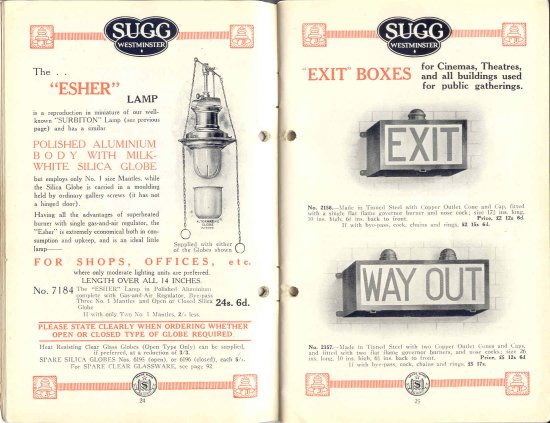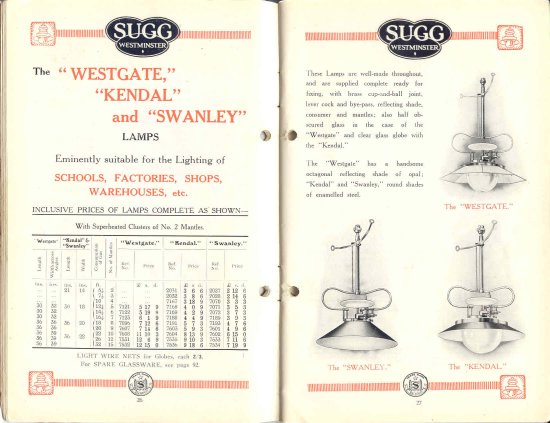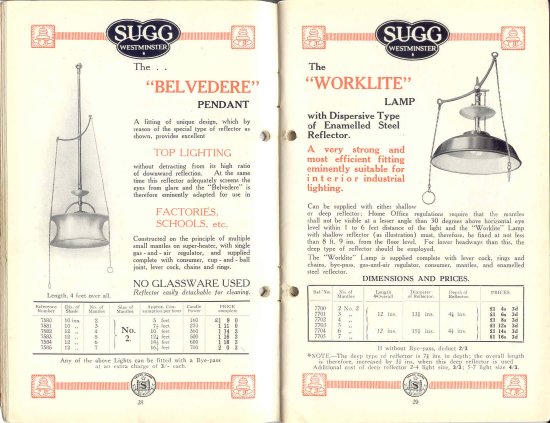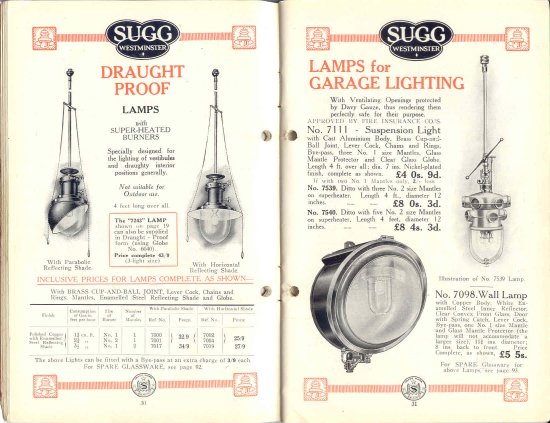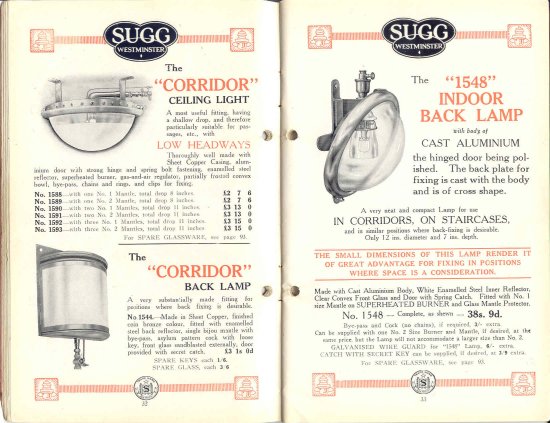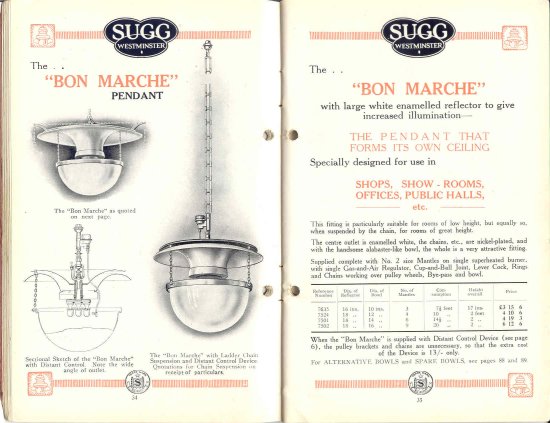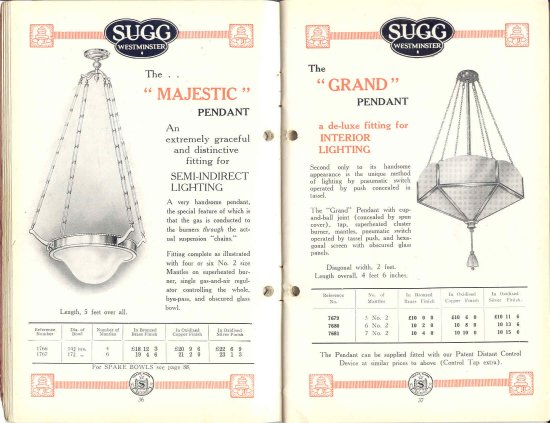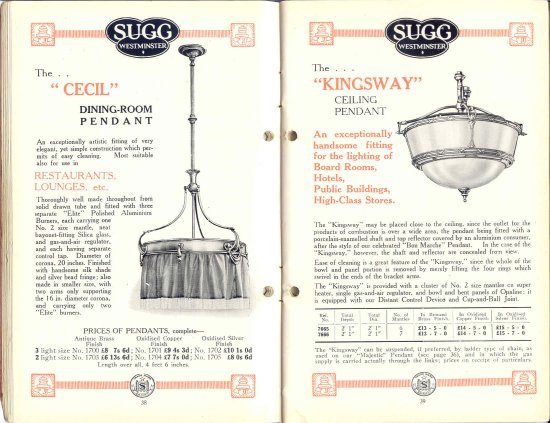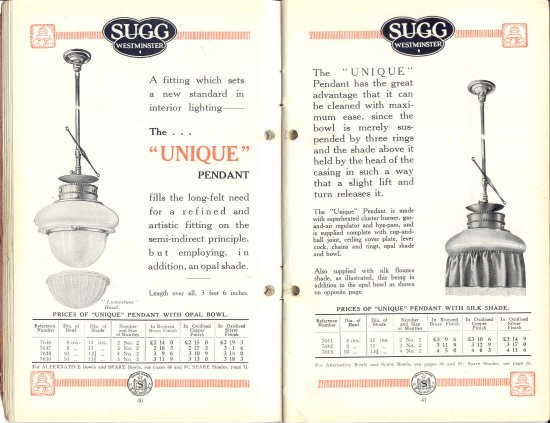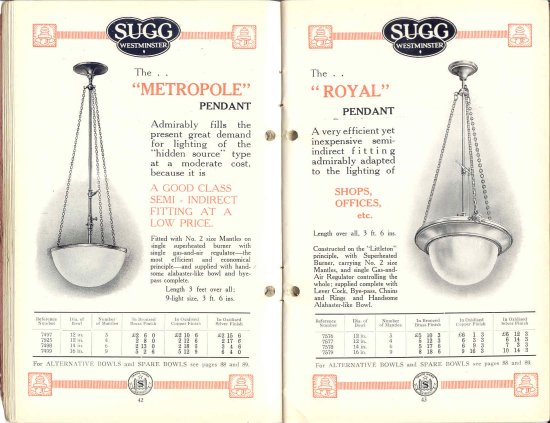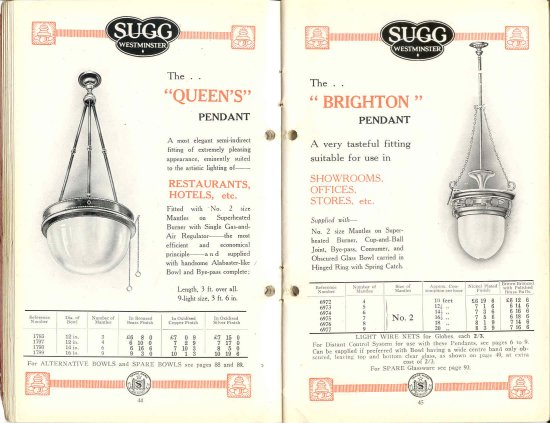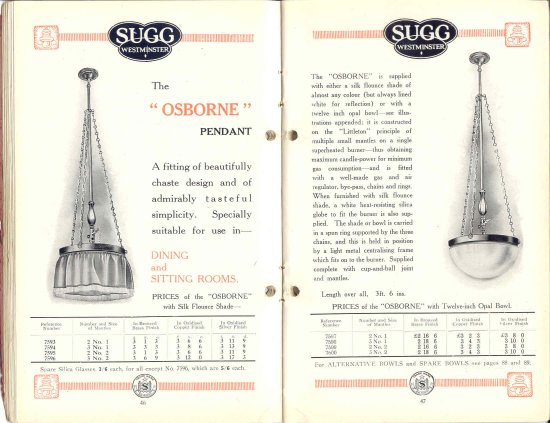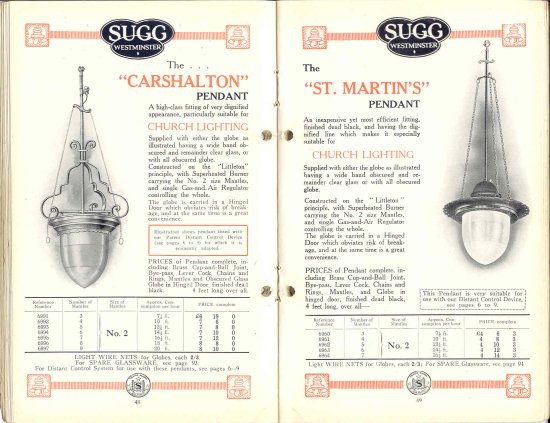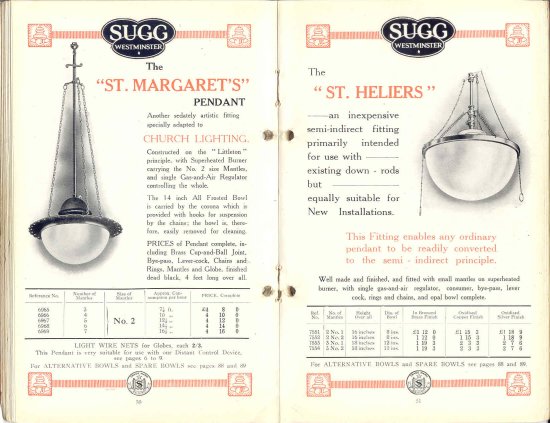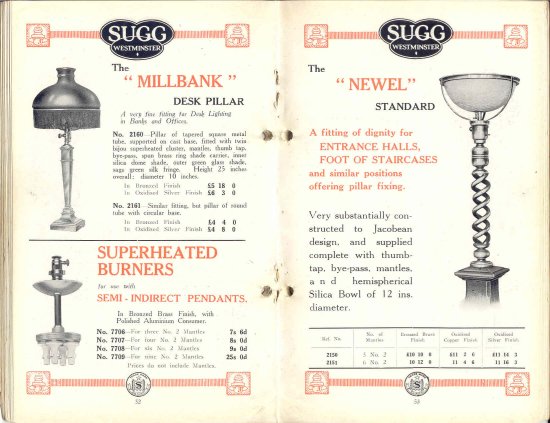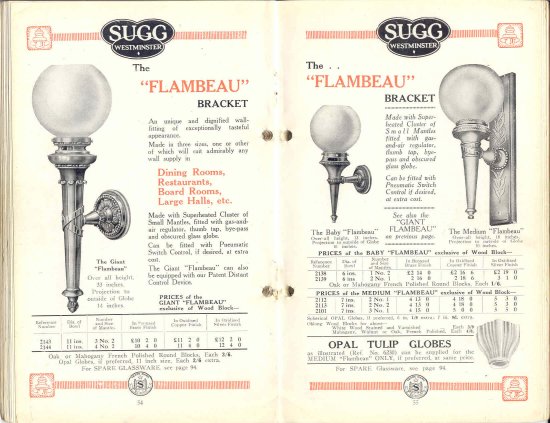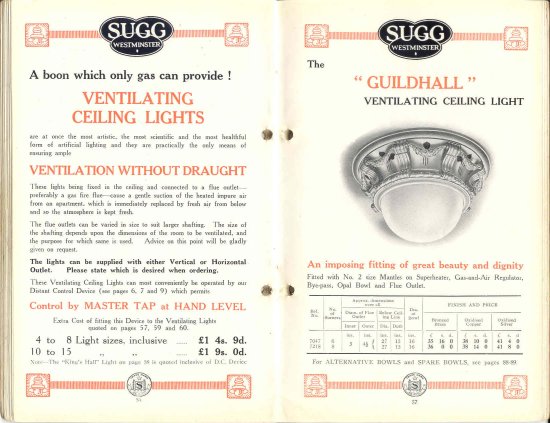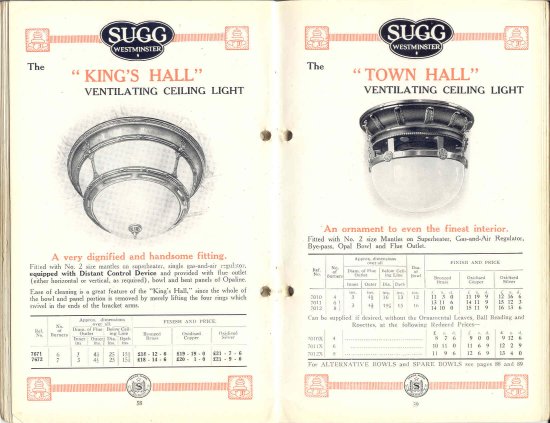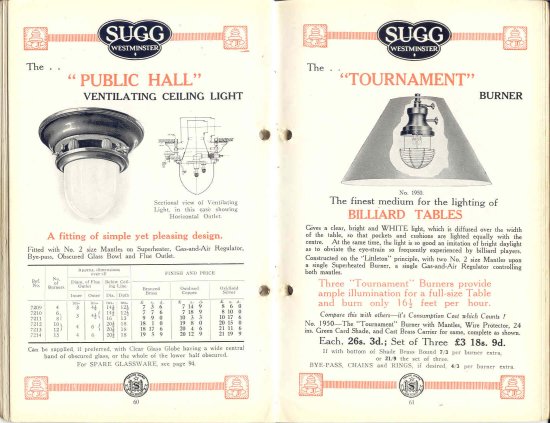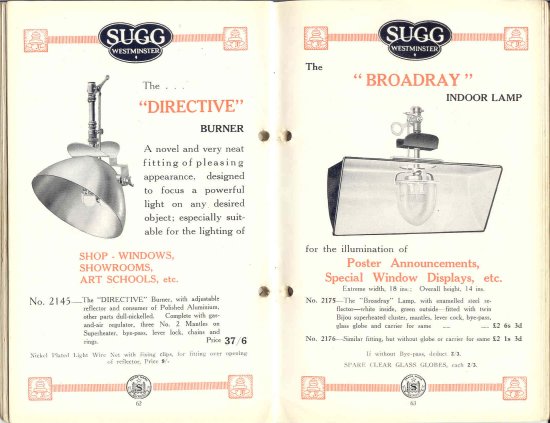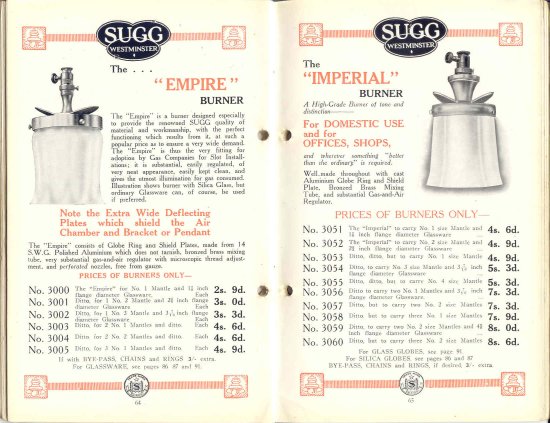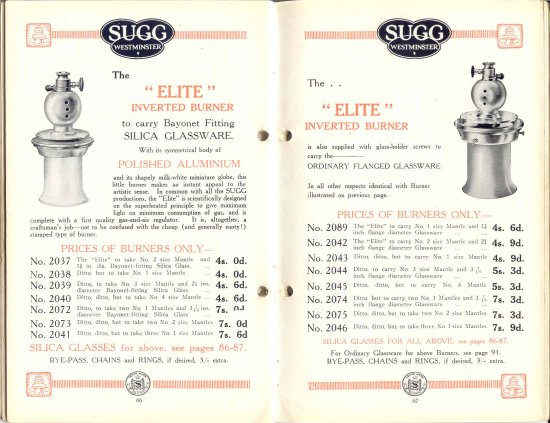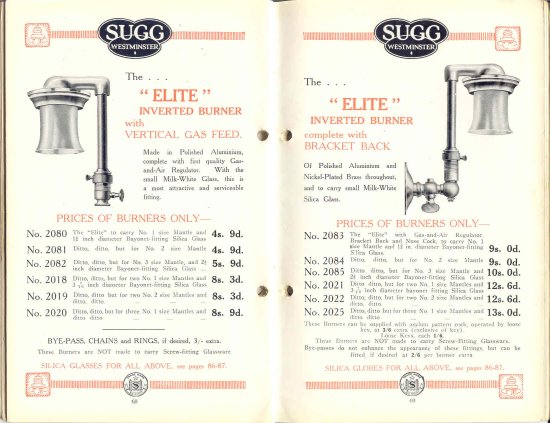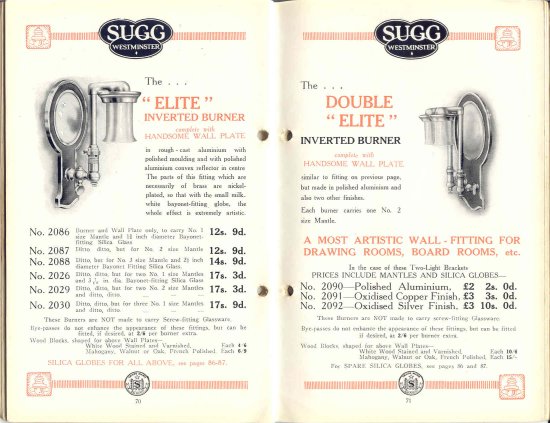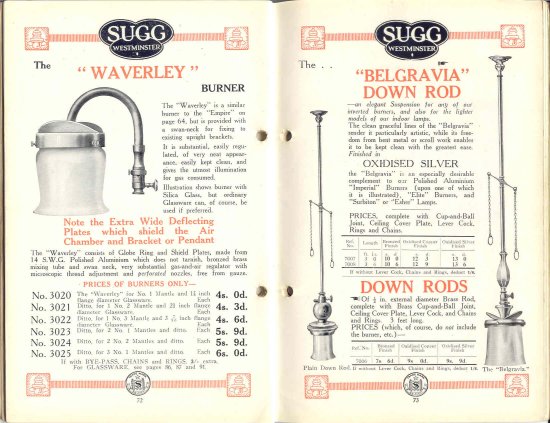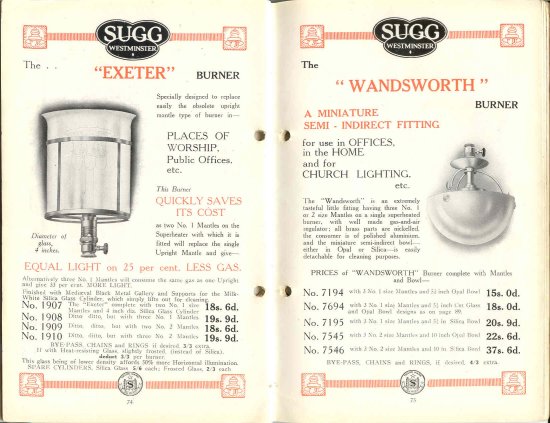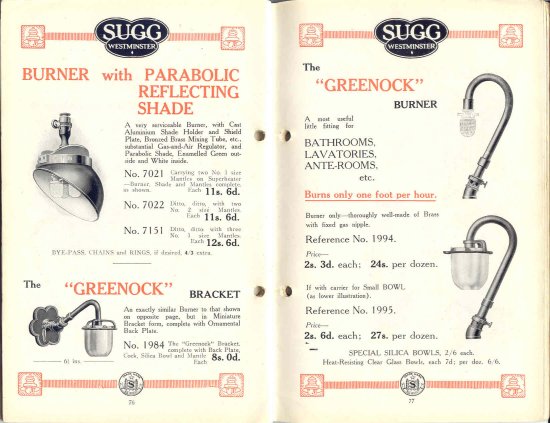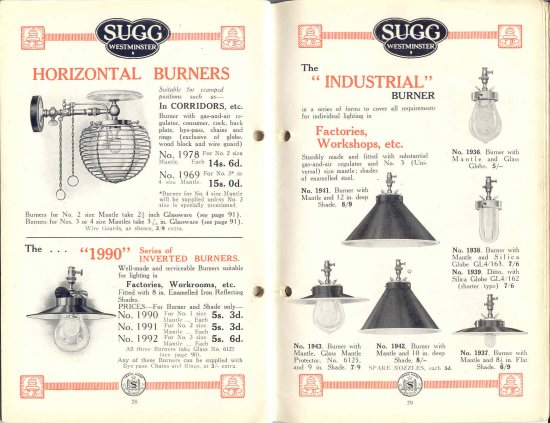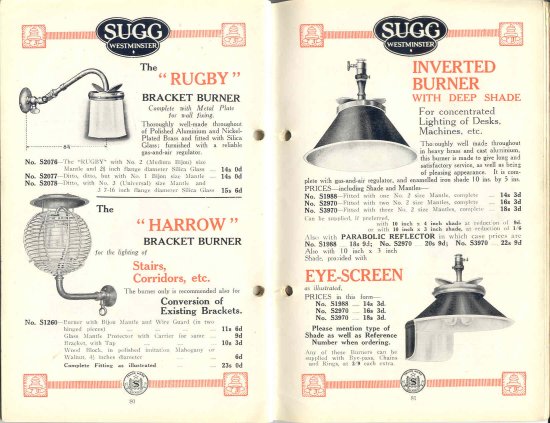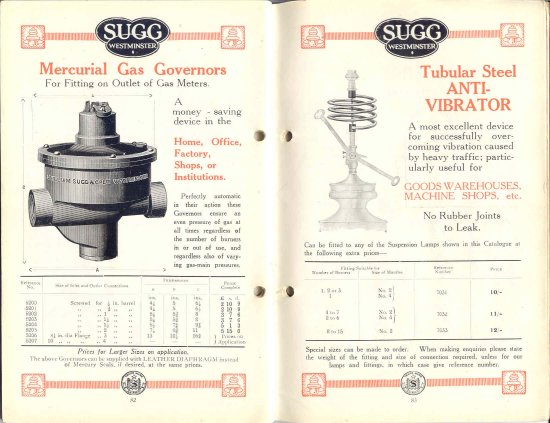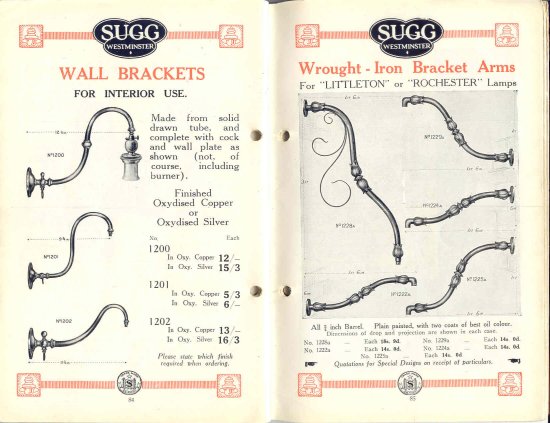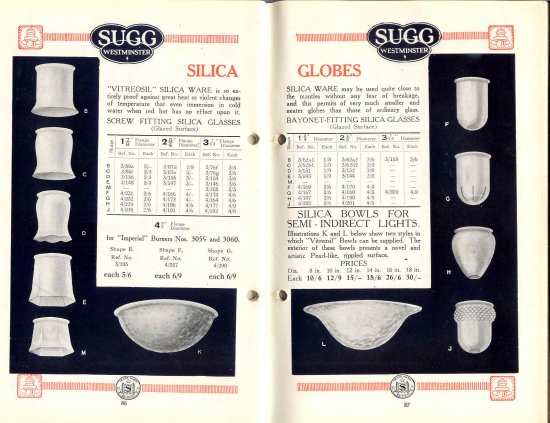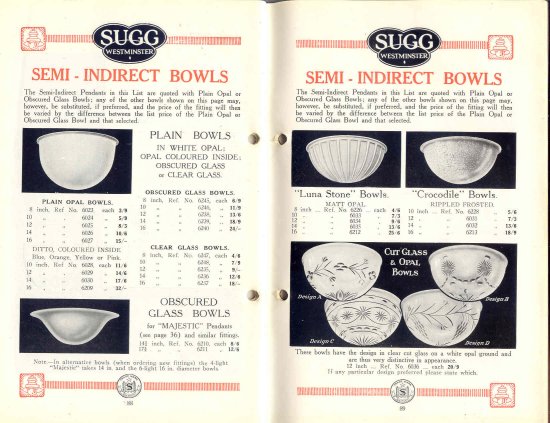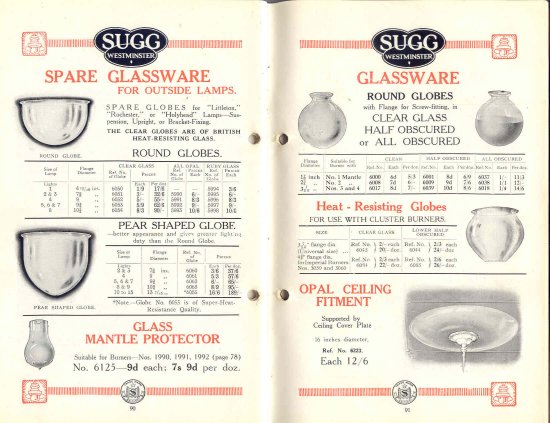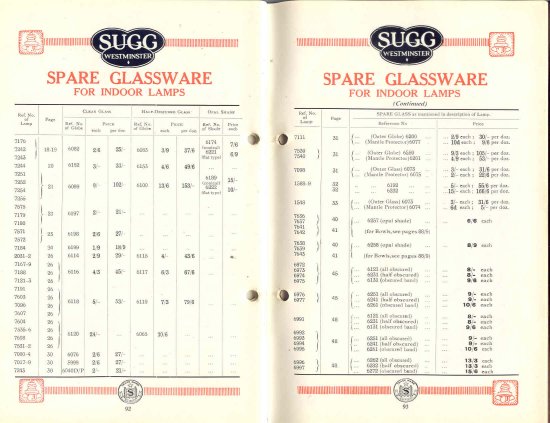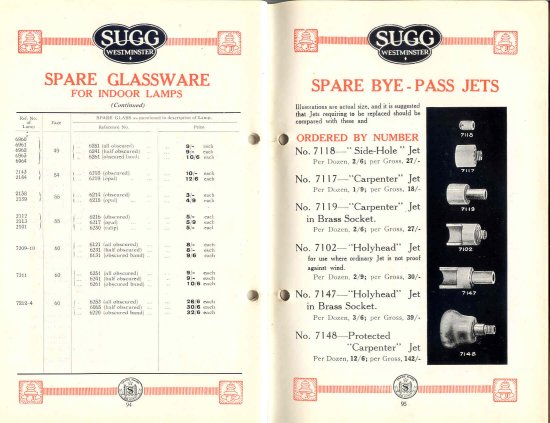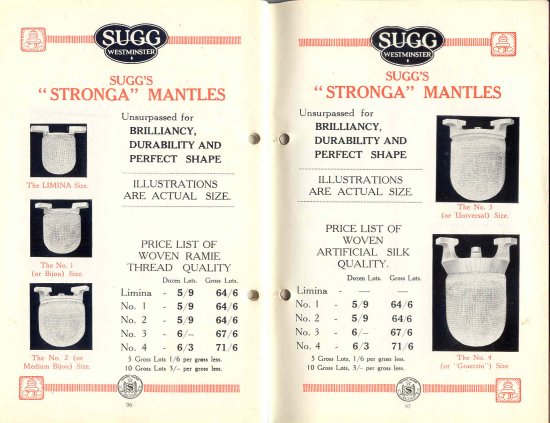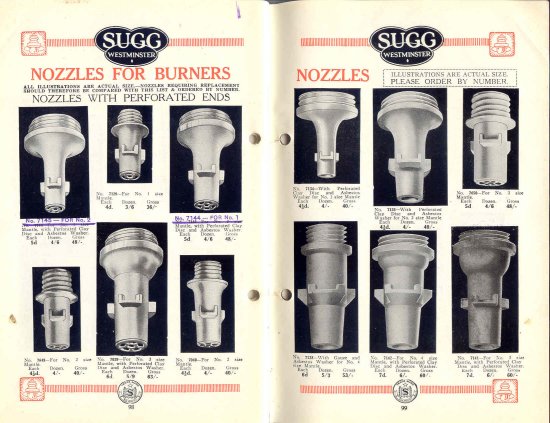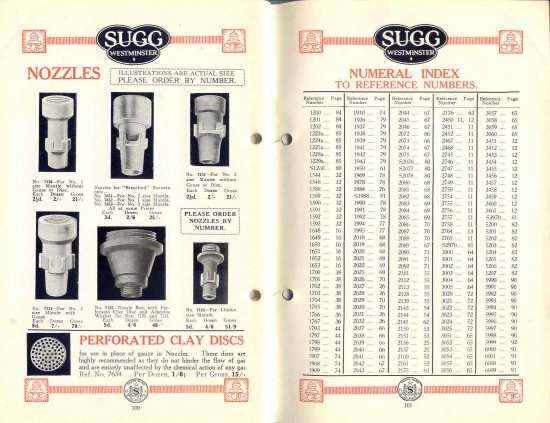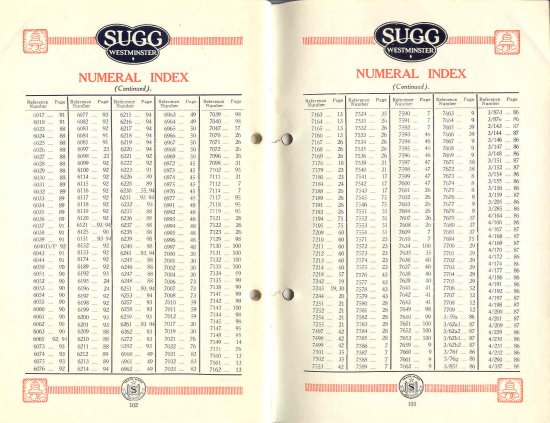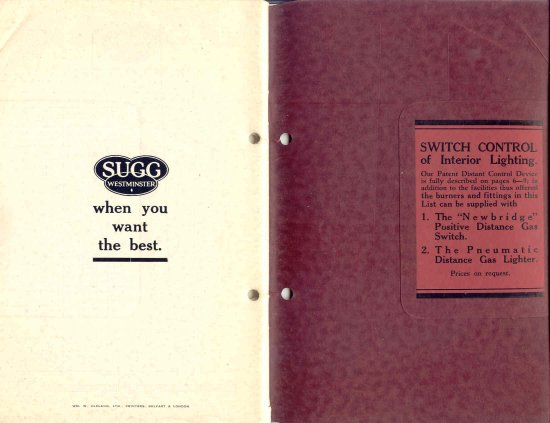 ---
The following catalogue is one of the most interesting of William Suggs' publications. Unfortunately at present it is not in page order which is immensely frustrating if you are trying to read in sequence! However, rather than delete it until sorted I have left it in place as there is still a lot to see and you can find all the pages if you really try! Apologies!
Modern-Lighting.compressed

---
Copyright © Chris Sugg 2006-13