(This is an element of 'Lighting' – 'Interior Lighting')
The Cromartie range of gas lights were designed by David W Sugg, the eldest son of William Thomas Sugg. At the time that interior gas fixtures were largely upright open flame with a piece of decorative glass protecting the flame, the Cromartie was a revolution in design. The ventilating sun burner was I am sure the inspiration for the Cromartie which is known as a recuperative lamp. The principle is to feed the gas down to the burner whilst the hot products of combustion pass up the coaxial tube surrounding the supply pipe so pre-heating the gas. The open flame pointing downwards spreads out in a 360 degree 'fan' as shown early in the 'Collectors' section within a glass globe so that the products curl round and pass back up the chimney.
The bodies were produced in the most decorative ceramic shapes and clours as shown below. Pendant, wall mounted and even desk lamp styles were produced.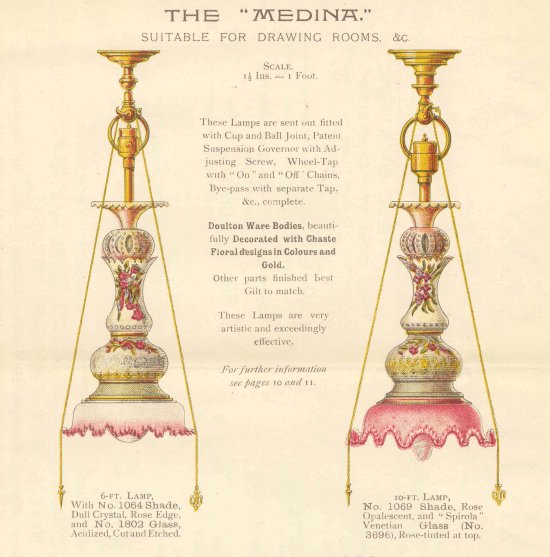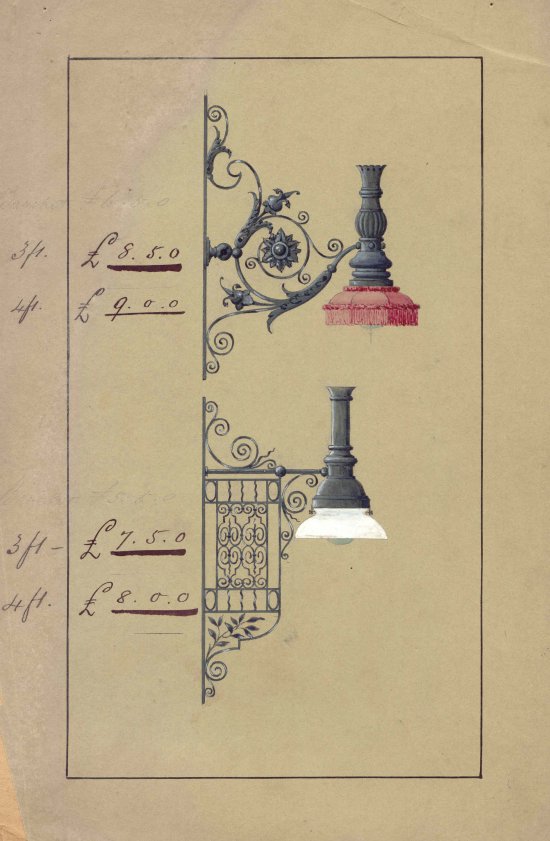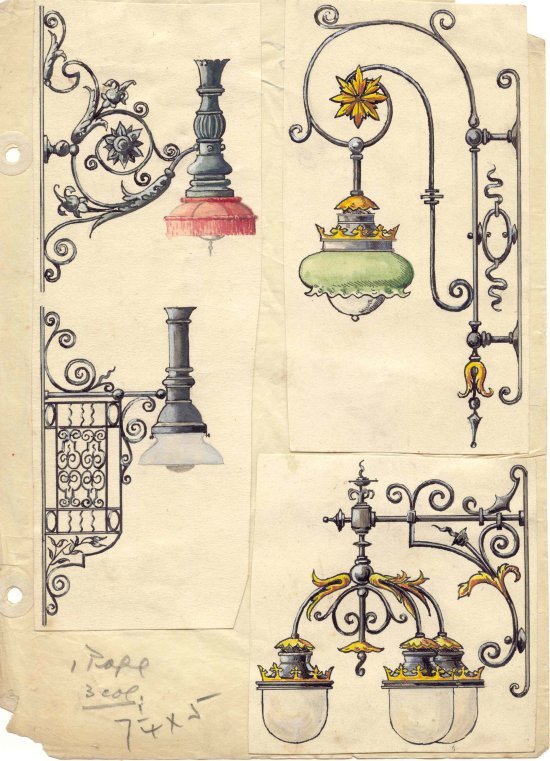 Original hand coloured page prepared for 'Lighting by Gas' – Dean Chandler –
carries the description:
"Sugg Recuperative Gas Lamps and Fittings for special situations."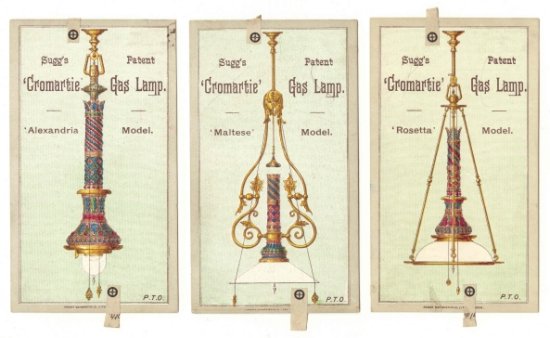 Original Set of Three Full Colour Advertising Cards
Marked April 1889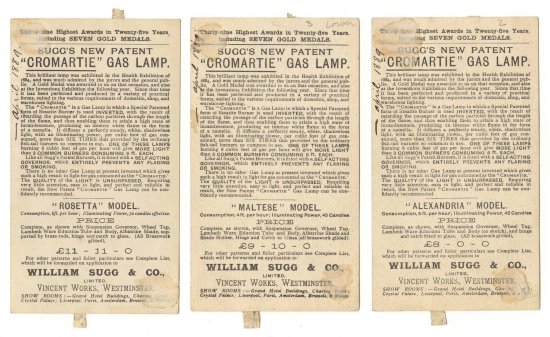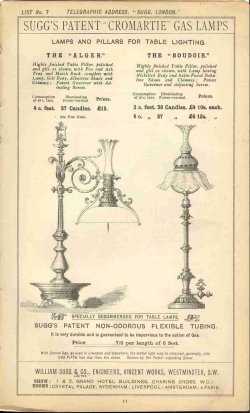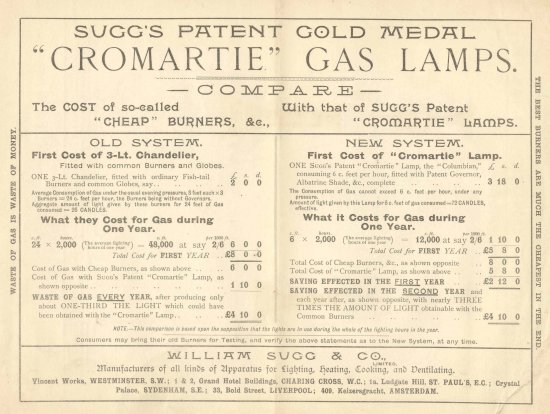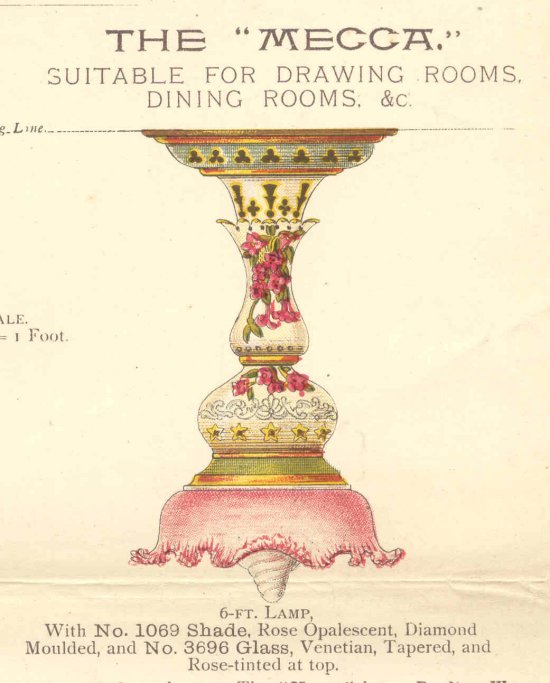 Around the time of the takeover of the Sugg Company by Thorn Electrical Industries The London Museum was presented with a number of Sugg artefacts including this delightful pottery bodied Cromartie which is probably shaped to throw the flue products away from the wall. As you can see it is physically quite small. There are 5 trays of burners and components like the one below which holds the Cromartie. All 5 trays have been included under 'Burners' Introduction

The Cromartie literature of June 1888 shown here illustrates how to light and how to clean the glass of these unusual fixtures. Click to enlarge and click again on the top right symbol to read.
UNDER CONTINUOUS DEVELOPMENT – PLEASE TRY AGAIN LATER
Copyright © Chris Sugg 2006-14
Top of page
or
Back to 'Interior Lighting'
or
Back to 'Lighting'