(This is an element of 'Heating')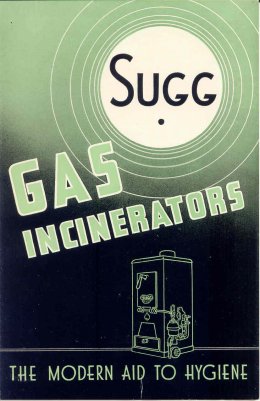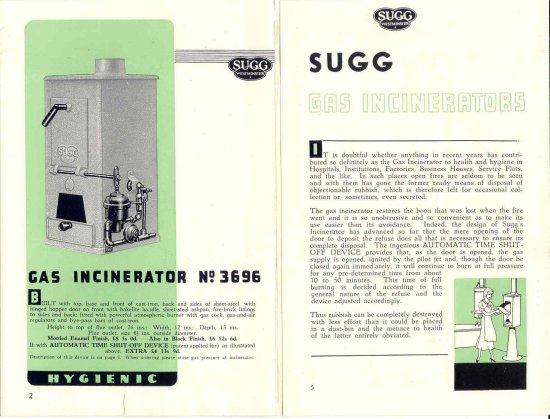 Several small incinerators were designed by the Company for domestic use. On the side of the incinerator above you can see the timing device which was actuated by opening the door and provided sufficient time to allow for the hygienic destruction of rubbish including wet items. The text indicates that the incinerator offered an alternative to the open fire which are 'seldom to be seen'!
This early model was manufactured in cast iron and finished in a very commercial grey mottled enamel finish. Even the timing device was an optional extra.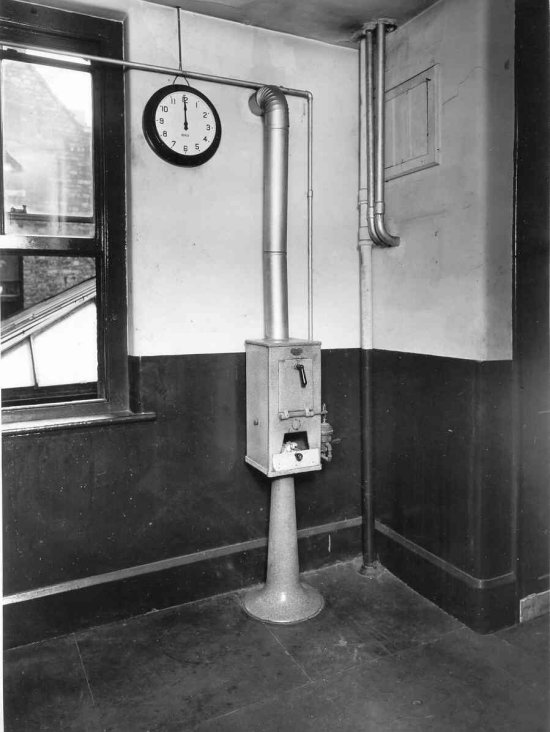 3696 Incinerator on Cast Iron Pedestal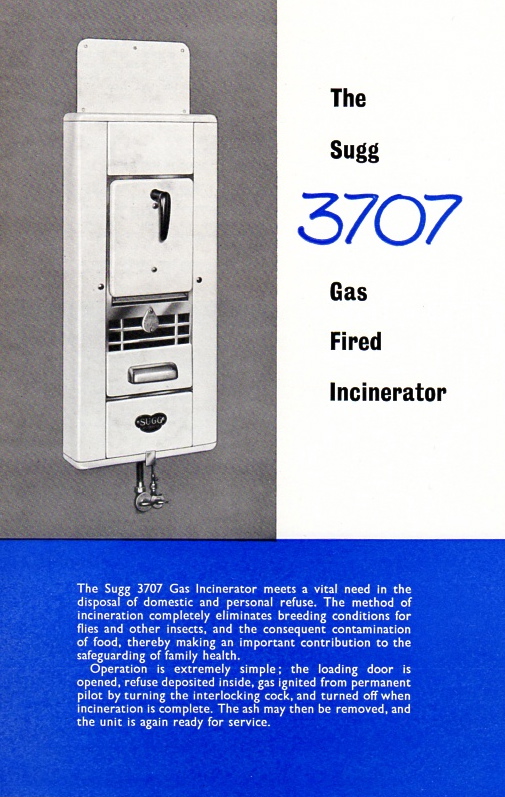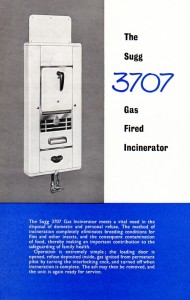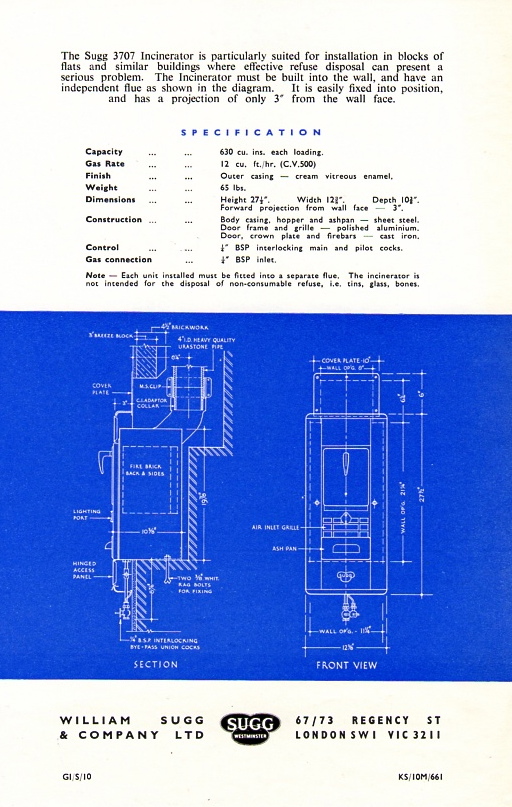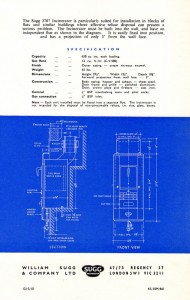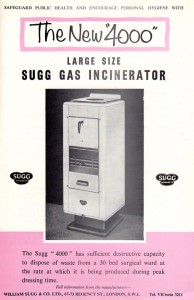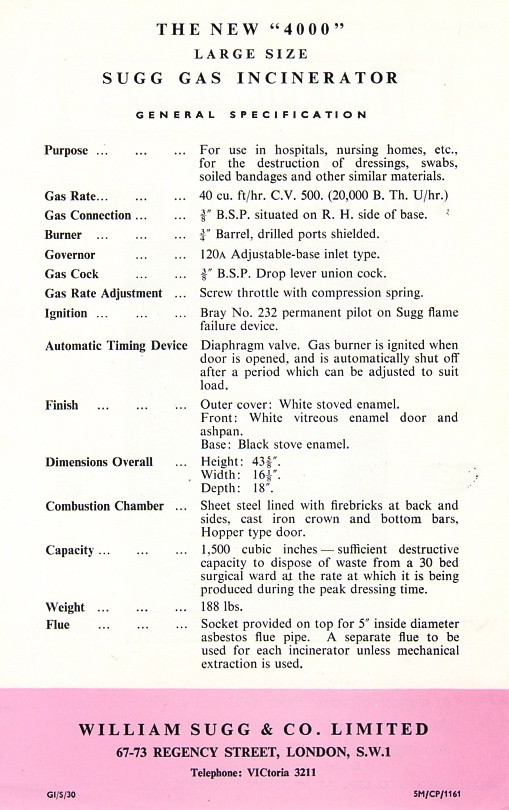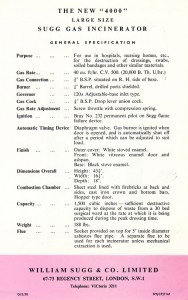 Top of page
or
Back to Heating
Copyright ©Chris Sugg
2006-13