(This is an element of 'Publications')
This is a list of the many papers written and presented by William Sugg in his lifetime. Included are some books and one by his wife, Jenny Sugg who, as the daughter of a chef, wrote possibly the first book on cooking by gas, liberally sprinkled with adverts for pieces of equipment manufactured by William Sugg & Co!
1869 Apparatus for illumination with coal gas (21 pg)
1869 Gas Burners (20 pg)
1871 Modern Street Lighting. (90 pg.)
1876 Illuminating power of coal gas. (26 pg)
1882 The Application of gas to the lighting of Open Spaces & Large Buildings. (30 pg)
1882 Gas as an illuminating Agent compared with Electricity (30 pg)
1882 Gas Burners (25 pg)
1884 The Domestic Use of Coal Gas (210 pg)
1887 Modern Street Lighting, second edition (150 pg)
1887 Gas Lighting Lecture (25 pg)
1889 Applying Gas to High Class Cookery (advert letter 2 pg)
1890 Art of Cooking by Gas (MJS) including instructions and menus (320 pg)
1890 Method of Testing Illuminating Power & Purity of Gas
1895 Photometry: Verification of the Illuminating Power of Gas Supplied to Towns (22 pg)
1895 Ventilation and Warming (35 pg + illus)
1904 Artificial Gas Illumination in Relation to Natural Light. (2 pg)
The earliest paper given by William Sugg in 1869 to the Society of Engineers is copied below.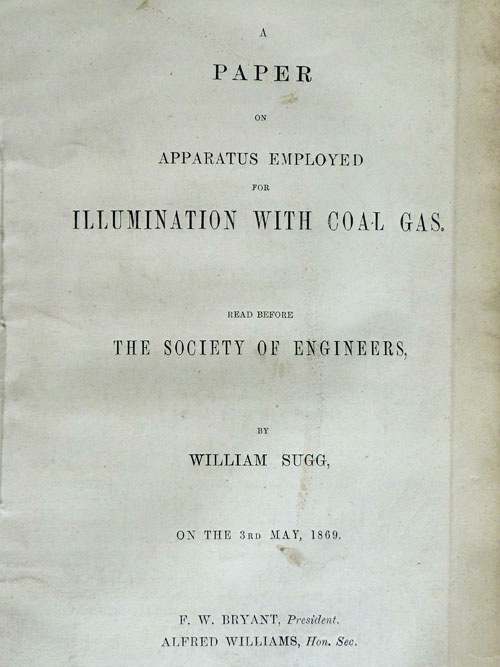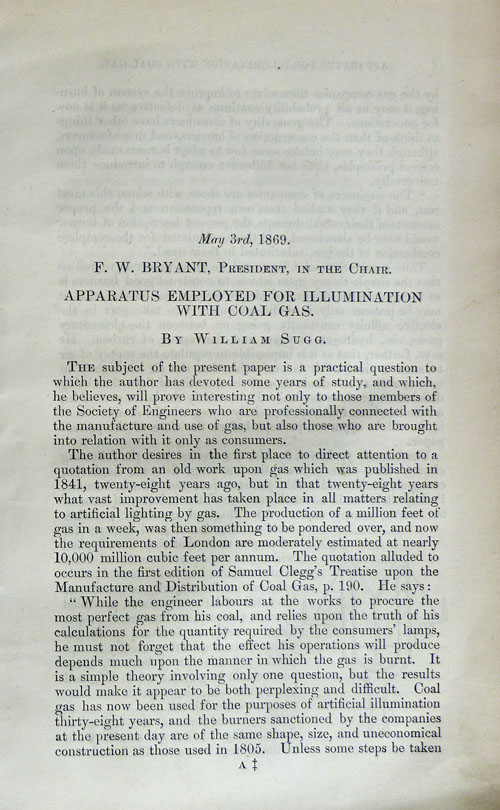 To read the double pages click to enlarge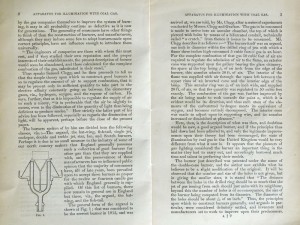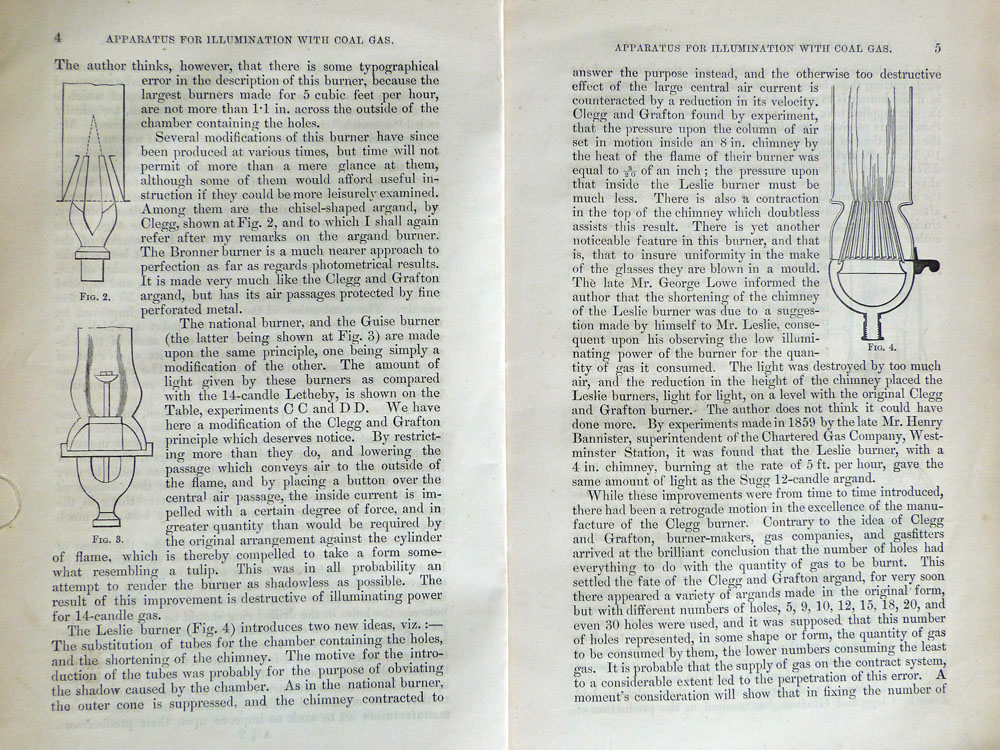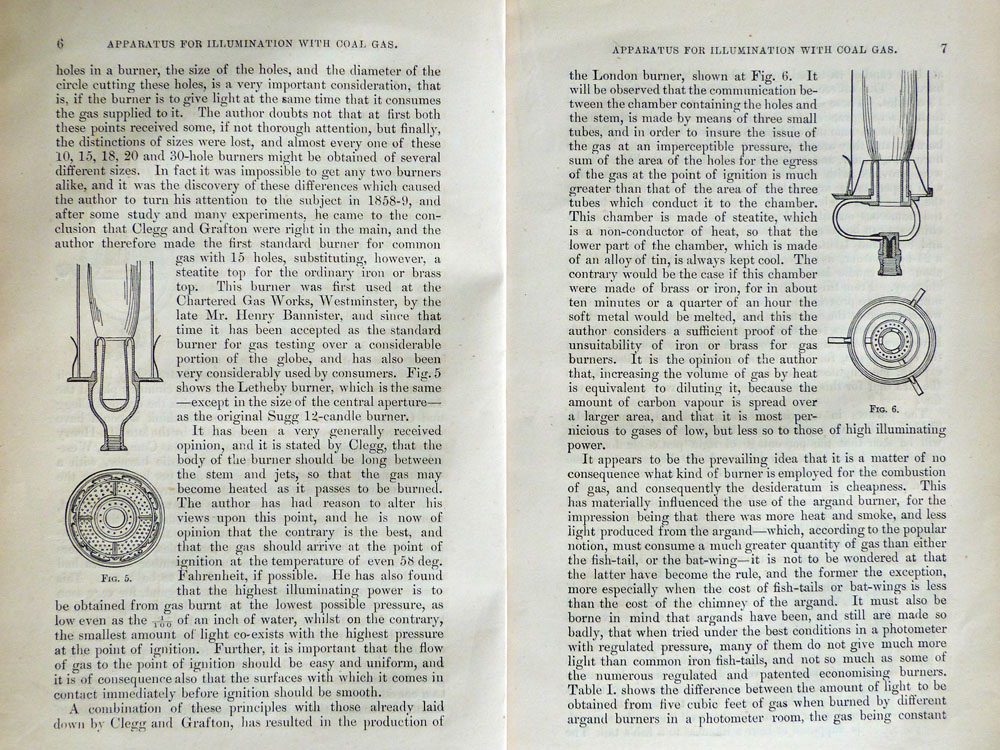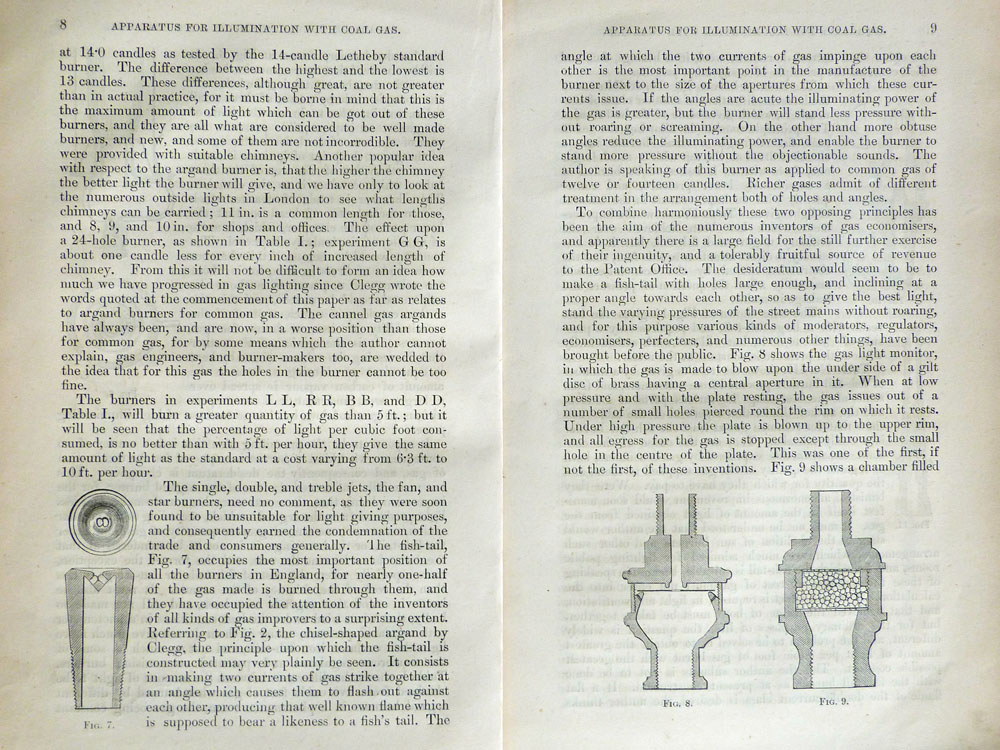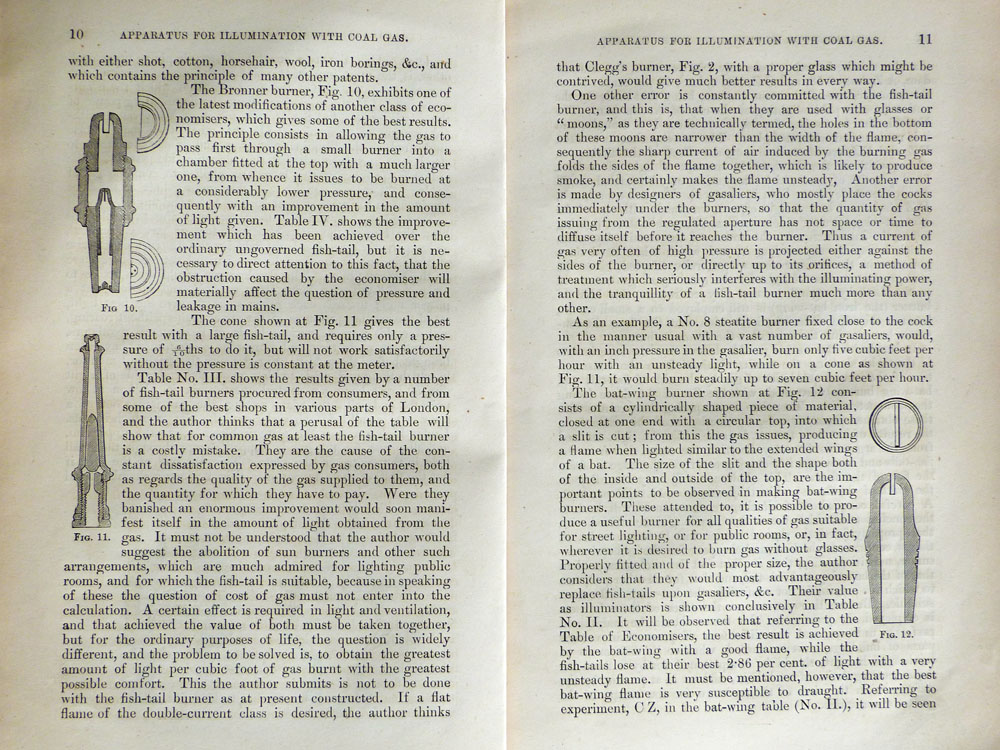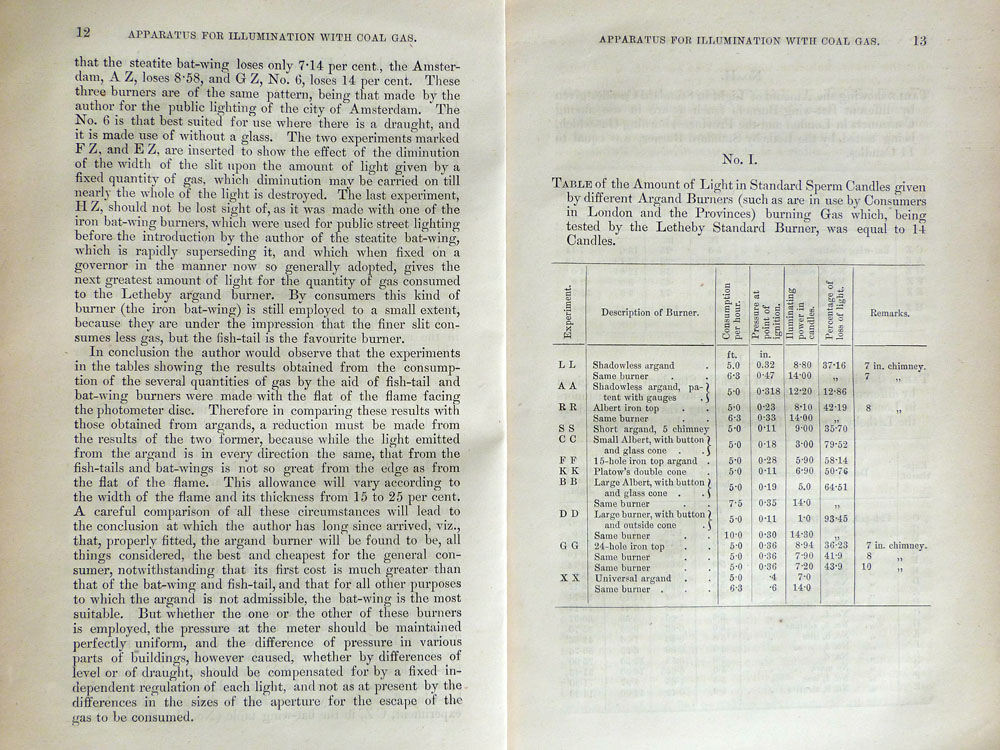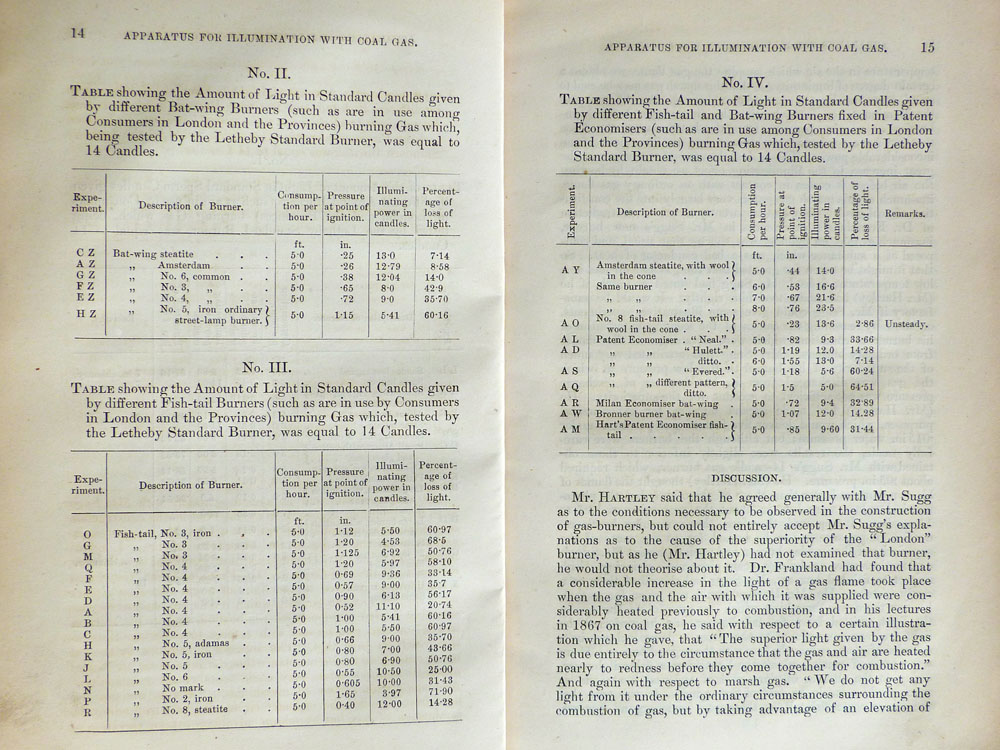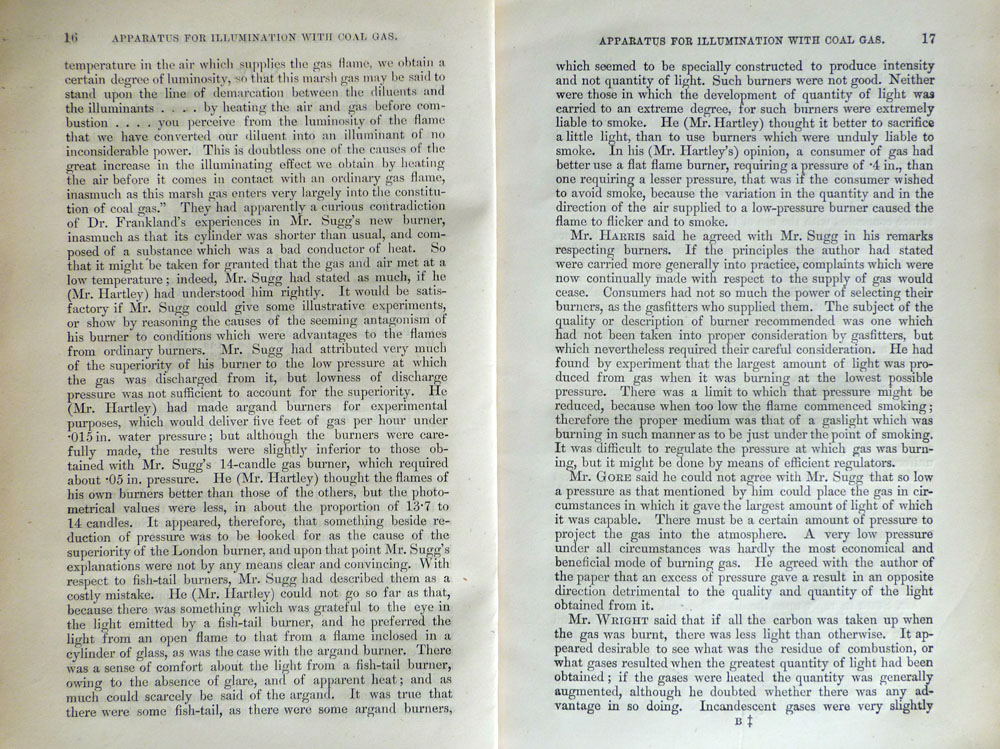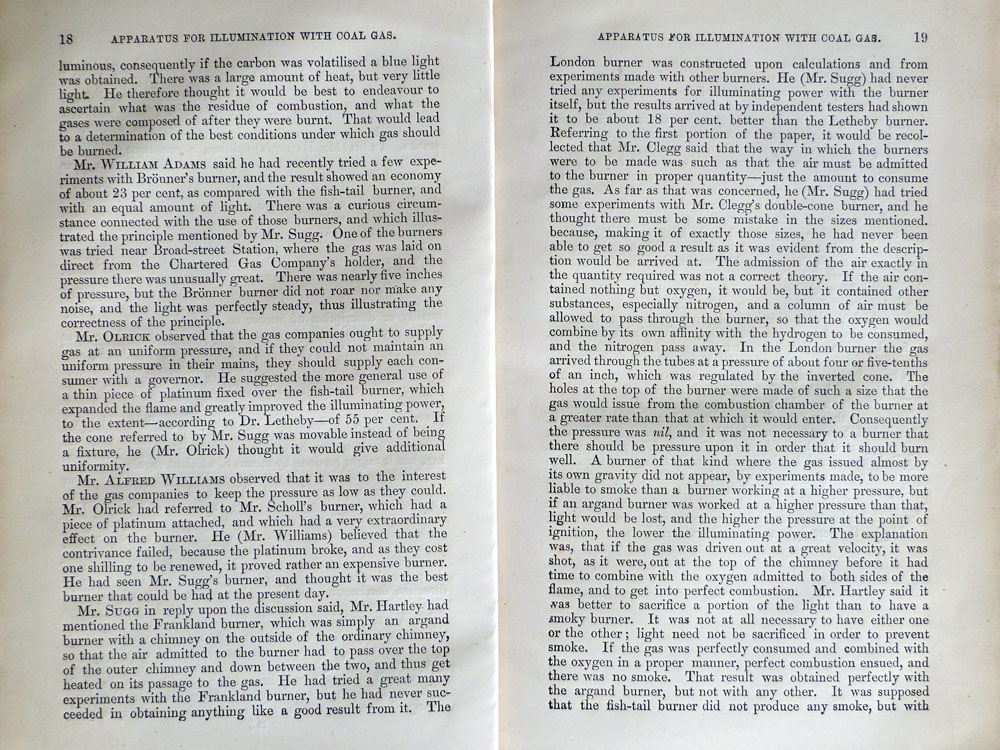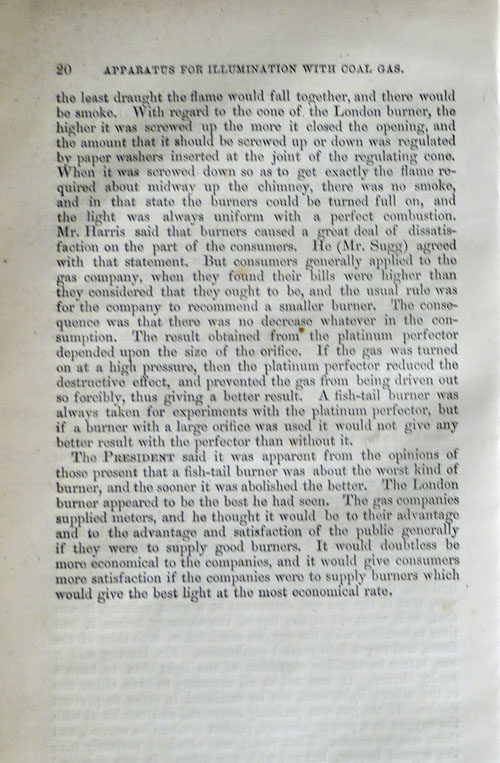 Copyright © Chris Sugg 2006-13